Mauricio Pochettino not concerned by Tottenham's implosion against Newcastle
By Lyall Thomas at White Hart Lane
Last Updated: 13/12/15 8:25pm
Mauricio Pochettino insists he is not overly concerned by Tottenham's second-half implosion against Newcastle but vowed to get to the bottom of their collapse.
Spurs conceded two late goals to lose 2-1 at White Hart Lane on Super Sunday - their first Premier League defeat since the opening day of the season - and missed the chance to break into the top four.
The head coach said: "I am not concerned. Everyone was happy with the first half; it was clear we had energy to create chances and control the game, so I am not worried.
"But I want to see the game again because in the second half, the feeling was not the same. Nobody expected, after the first half, how we finished the game.
"In the second half, we started to make some easy mistakes. We lost control, gave them belief to get back in, and the chances we conceded made it easy for Newcastle.
"We need to assess and analyse the second half because it is impossible to see two halves in a different way."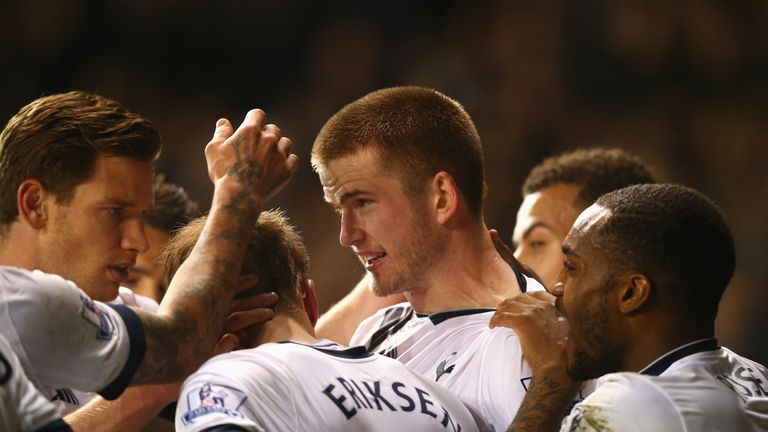 Spurs could have moved above Manchester United on goal difference following the Reds Devils' defeat to Bournemouth on Saturday Night Football, but Pochettino insists his side were not affected by the pressure to do so.
"If you want to play for the top spots, the pressure is massive, but it is not about the age and I don't think the pressure affected us," he said. "We dominated the first 45 minutes and it was one of our better games.
"After 16 games, this was our second defeat and we need to accept that this happens sometimes in football. We need to work hard and analyse and know why it happened."