Mauricio Pochettino says his Tottenham team believe they can win the Premier League but reckons they are fighting with Leicester and five other sides for the title.
Spurs are second in the table, five points behind Claudio Ranieri's side with seven games remaining, and lead north London rivals Arsenal in third by six points ahead of their trip to Liverpool on Saturday Night Football, live on Sky Sports 1.
However, Pochettino has dismissed claims that the likes of Arsenal and the Manchester sides are out of the title race and says the top seven in the Premier League are realistic contenders.
Live Ford Saturday Night Football


"For me, at the moment, we are competing with different teams and not only Leicester," he said. "Arsenal, Manchester City, United, West Ham and Southampton all have the possibility because mathematically it is possible.
"I think seven games is a lot. It's a lot of points and you never know what will happen in football.
"We always need to be focused in every game. It is not only a race between Leicester and us or Arsenal. There are a lot of teams involved. I am no politician. I am strong and friendly when I need to be but I am realistic. In football, a lot can happen.
"We believe we can win the title but other teams have the possibility to fight with us and I am realistic."
Despite that, Pochettino says Leicester are worthy leaders at this stage of the season after a remarkable campaign.
"We need to give credit to Leicester," he said. "Today they are on the top because they deserve to be on the top. From the beginning of the season, they were fantastic. We cannot take the credit from them.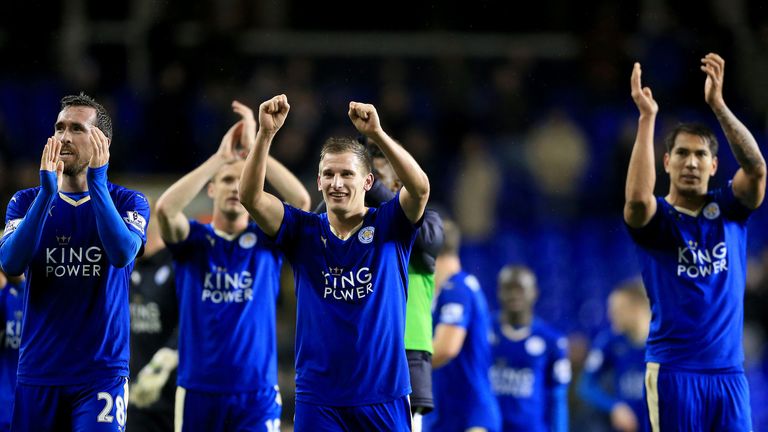 "We are in the position - a very good position - but we cannot compare with another team, in this case Leicester. We need to fight in the last seven games and it is important for us to try to fight until the end of the season with the possibility to achieve big things.
"There is the chance to win the title and also to be in the top four, which would be a very big achievement for the club."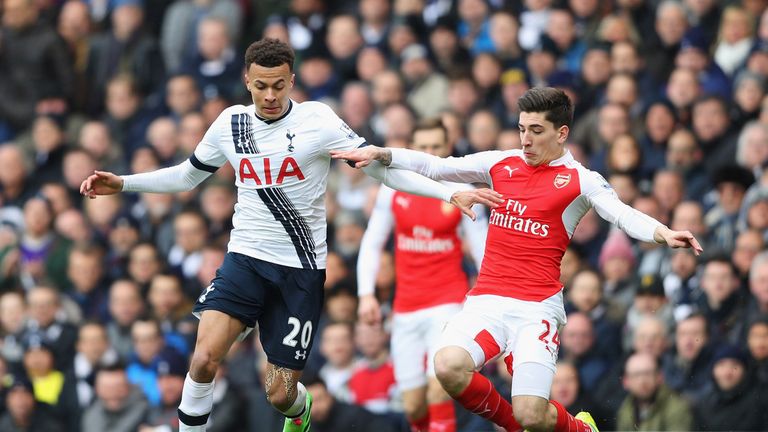 Ahead of the Liverpool clash, Pochettino revealed Harry Kane is set to play without his face mask after leaving it off at training on Thursday. The striker has been wearing it for more than a month after breaking his nose against Crystal Palace in the FA Cup but has still scored six goals in that time for club and country.
"It's good because today he trained without the mask and this is good for him," Pochettino said. "It's good because it always disturbs you a little bit to play with this on your face."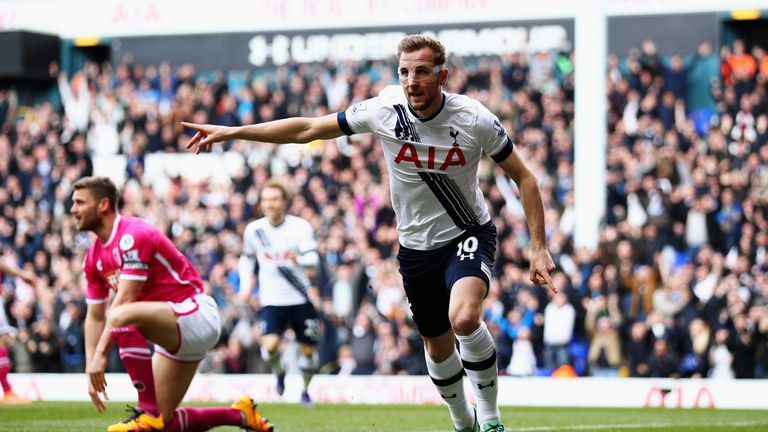 Jurgen Klopp began his time at Liverpool with a 0-0 draw at White Hart Lane last October and, ahead of the return fixture this weekend, Pochettino called the German a "great manager".
He added: "I am not at Liverpool so it is difficult to give my opinion [on how Klopp is adapting]. When you arrive in the middle of the season, you need to settle your ideas and that is always difficult.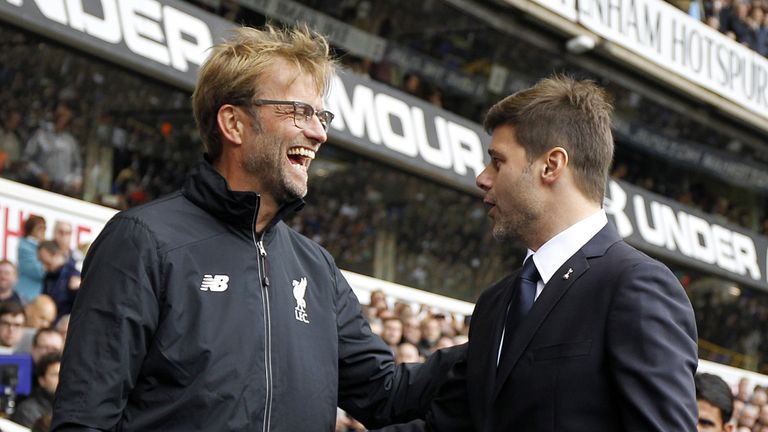 "You need your players to be available and to help you but it is difficult to give my opinion. But Klopp is a great manager and showed at a different club he had a good experience. He can develop his way."