How Tottenham's Harry Kane went from lower league loanee to Premier League top scorer
By Nick Wright
Last Updated: 28/04/16 10:01am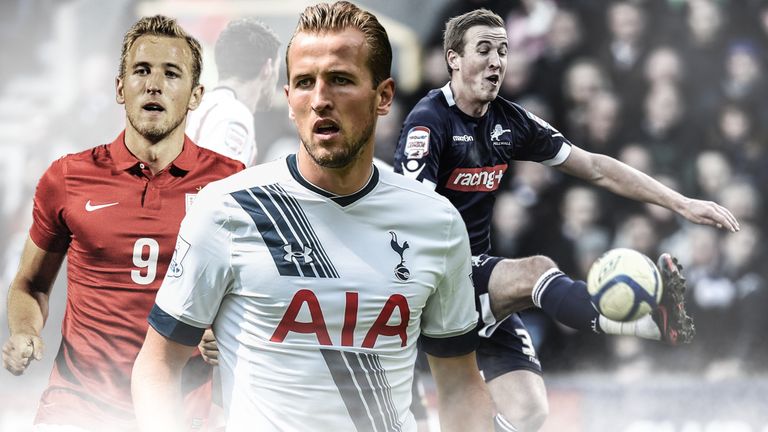 Harry Kane was pipped to the PFA Player of the Year award by Riyad Mahrez but he could yet finish a brilliant season with the title. Nick Wright talks to his former coaches and team-mates about his unlikely rise from lower league loanee to world-class striker...
Harry Kane took two touches, darted into Stoke City's box and cracked a curling shot through a crowd of defenders and beyond the outstretched Shay Given. It was a stunning goal not dissimilar to the one he scored in the north London derby six weeks earlier, but this improbable penchant for the spectacular is nothing new. In fact, it has been years in the making.
Long before the Britannia Stadium, the setting was Millwall's Bromley training ground. "One day in training he scored the best goal I have ever seen," former Millwall captain Alan Dunne tells Sky Sports. "It came from the goalkeeper's throw. He flicked the ball over his marker and hit a stunning volley from the narrowest of angles. It was like Marco van Basten. I thought: 'Wow, who is this quiet kid?'"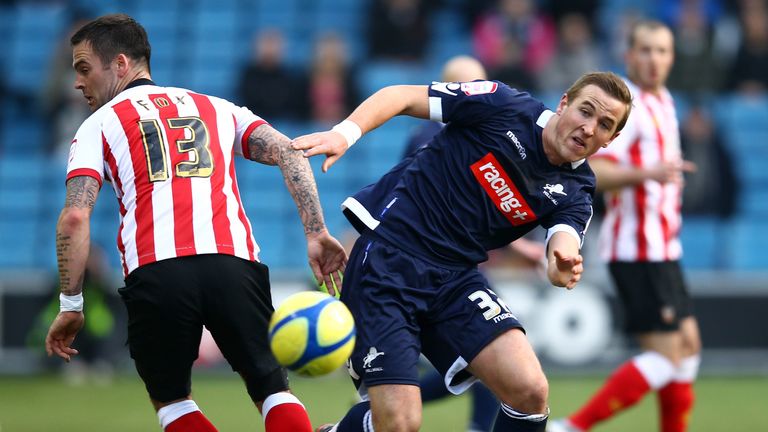 It was December 2011 and the quiet kid from Tottenham had just embarked on a loan move he would later describe as "a big stepping stone" in his career. Kane had spent the second half of the previous campaign at Leyton Orient in League One, and his development was to continue with a fight for Championship survival at The Den.
Kane's loan spells
Leyton Orient (18 apps, 5 goals)
Millwall (27 apps, 9 goals)
Norwich (5 apps, 0 goals)
Leicester (15 apps, 2 goals)
"We were struggling at the time and Kenny Jackett brought him in along with Ryan Mason," says Dunne. "We didn't know much about him. He was a really quiet lad, a shy lad who didn't say much. But when he went out on the football pitch he showed glimpses of magic I'd never seen before from anyone at Millwall."
Kane was far from the minds of the Tottenham supporters watching Gareth Bale, Luka Modric and Rafael van der Vaart inspire a fourth-placed Premier League finish at his parent club on the other side of the Thames, but in south east London the 18-year-old's contribution was significant, with a run of seven goals in 14 games helping Millwall escape the drop.
Much like Kane's career as a whole, however, it was not a straight-forward success story. Kane failed to score in his first eight Championship appearances as he struggled to adapt to the physicality of the division, and Stuart Pearce, the manager of England's U21s at the time, remembers his inauspicious start.
"I went to watch him play in his first game out on loan at Millwall and a few others," he tells Sky Sports. "It was tough for him. He was being deployed maybe as a No 10, a more deep-lying role than he plays now. He never had that turn of pace and he hadn't matured as a man either."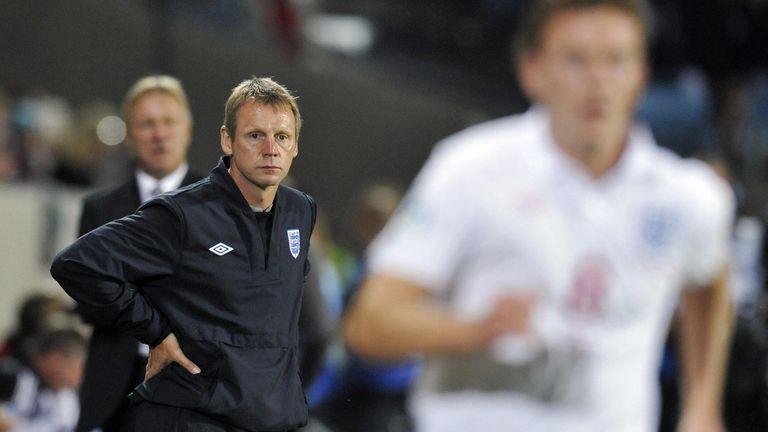 It was tough for him. He never had that turn of pace and he hadn't matured as a man either.
Stuart Pearce on Harry Kane
Kane did not possess the outstanding speed, strength or flair that sets many young players apart and Pearce decided he was a long way from a call-up to the U21s, but what he lacked in a physical sense he made up for in other ways. The unassuming 18-year-old worked tirelessly and embraced the challenge at Millwall. His enthusiasm was not lost on his team-mates.
"Sometimes you get young players who come from the big clubs to somewhere like Millwall and they think that they're it," says Dunne. "They think they're better than everyone else and they look down on you. You never got that from Harry. He had the right attitude and it was a credit to him how professional he was.
"He wasn't fazed by who he was playing for one bit, and it didn't affect him that he was from a club like Tottenham. He didn't strut around like he was something special. He gave everyone respect and he treated everyone like he was there for the long-term, like he was one of our own."
That humility and determination pulled Kane through his tough introduction to Championship football. "He was playing in a league where they will kick you and they will try and rough you up, but it never fazed him," says Dunne. "No matter how big the centre-half was, he was never intimidated. He'd take a clump and he'd get back up and go again."
Kane's ascent to stardom has exceeded just about everybody's expectations since those early years, but the raw talent - the magic - was always there. "You could see it," says Dunne. "His finishing was immaculate. It was always in the same two places. Bottom left, bottom right, bottom left, bottom right. Every single time."
Premier League top scorers 2015/16
| Player | Team | Goals |
| --- | --- | --- |
| Harry Kane | Tottenham | 24 |
| Sergio Aguero | Man City | 23 |
| Jamie Vardy | Leicester | 22 |
| Romelu Lukaku | Everton | 18 |
| Riyad Mahrez | Leicester | 17 |
Kane emerged tougher and more streetwise for his experiences at Millwall, and when he returned to boyhood club Spurs he was handed a Premier League debut as a substitute against Newcastle on the opening day of the 2012/13 season. It was a taste of what would eventually follow, but there were more hurdles ahead.
A top-flight loan at Norwich was disrupted by injury a few weeks later, and when he returned to the Championship with promotion-chasing Leicester on a short-term deal in February 2013, he found himself behind Jamie Vardy, David Nugent and Chris Wood in Nigel Pearson's pecking order.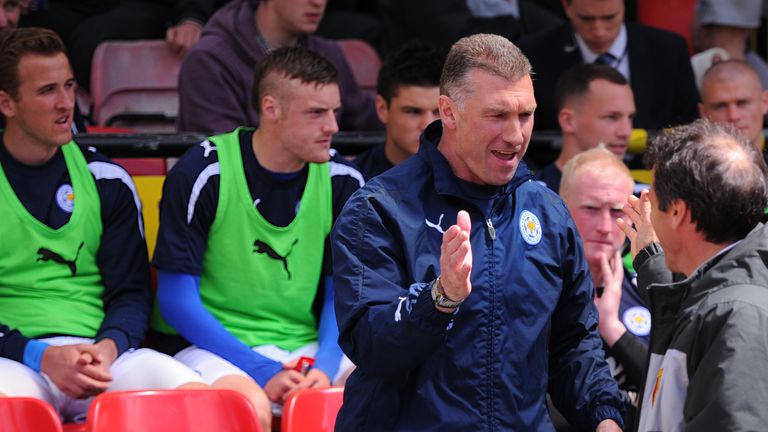 His disappointing stay at Leicester yielded just five starts in three months, and it ended with a traumatic play-off semi-final defeat to Watford. Kane was a second-half substitute that day at Vicarage Road as Troy Deeney scored a dramatic winning goal in stoppage time, seconds after Anthony Knockaert had missed a penalty at the other end.
Both Kane and Leicester have hit unimaginable heights since then, but at the time it was a culmination of a difficult year which would have knocked many young players off course. Instead, it stoked Kane's determination, and he immediately put his hand up to join Peter Taylor's England squad for the U20 World Cup in Turkey.
"That tournament was known for the number of players that cried off and didn't come, but Harry was desperate to get out there and be a part of it," Taylor tells Sky Sports. "We knew that quite early, which was good for us."
Taylor had heard glowing reviews about Kane's character, not least from his assistant Chris Ramsey, who had overseen the youngster's progress as Tottenham's head of player development since 2004. "You could just tell what a good type he is," says Taylor. "Nothing to do with football, just as a boy. He was very polite. Everything about him was first-class."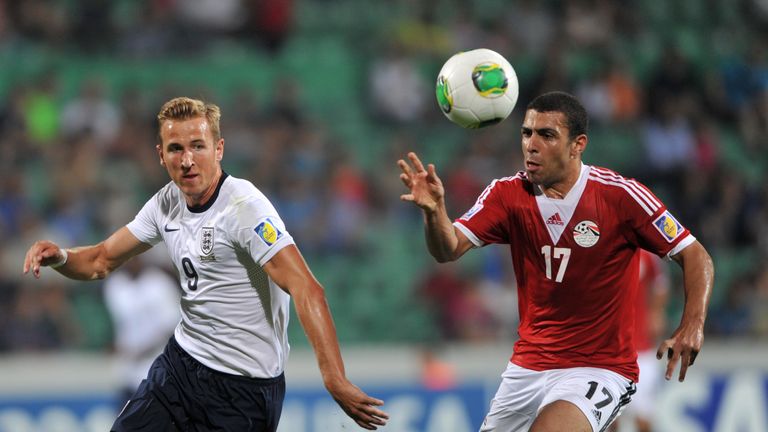 England's stay in Turkey was unexpectedly brief as they were knocked out in the group stages, but Taylor came away from it with happy memories of Kane, whose professionalism extended to every aspect of the trip - even a golf tournament that was organised for some light-hearted team bonding.
"One night we had a putting competition for all the players and the staff for a little bit of team-bonding," recalls Taylor. "All the boys were hanging around in the hotel lobby with their tracksuits or shorts on, but Harry came down in all his golf gear. It was as if he was going out onto the first tee. It was hilarious."
Taylor chuckles at the memory and his fondness for Kane is shared by almost everyone to have worked with him - as is his surprise at the remarkable speed at which his career has progressed. "I had no doubt that he could be a top player, but I didn't think it would happen as quickly as it did," he says. "All of a sudden he goes back to Tottenham and he's an unbelievable hit. It's incredible really."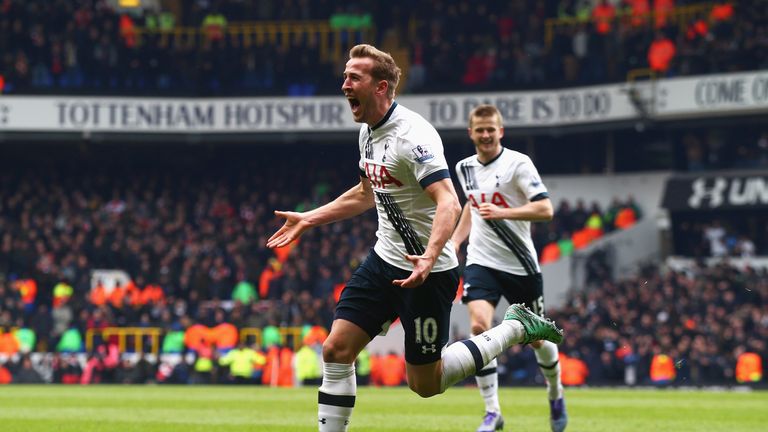 Kane was given his first extended run of games at Spurs by Tim Sherwood in the second half of the following campaign, but it is under the guidance of Mauricio Pochettino that he has taken off.
The Argentine's gruelling training regime has accelerated Kane's transformation from ungainly teenager to the physical powerhouse he is today. He is now the first Englishman since Alan Shearer to break the 20-goal mark in two consecutive Premier League seasons, and last Monday's strike against Stoke was the latest example of the all-round technical excellence that has made him such a fearsome opponent.
Kane's eye for goal
Harry Kane has had more shots on target than any other Premier League player this season (69) and only Philippe Coutinho averages more shots per game (4.1).
"He has matured as a man," says Pearce. "Physically he is strong, he has a natural eye for goal and he knows full well that when the ball comes into his feet he has to look to unload shots. It just goes to show you never know how young players are going to develop."
The attitude, too, is the same as it ever was. Whether he's getting kicked up and down The Den at the wrong end of the Championship or representing his country against the world champions at Berlin's Olympic Stadium, Kane's dedication, his determination to improve, is unwavering.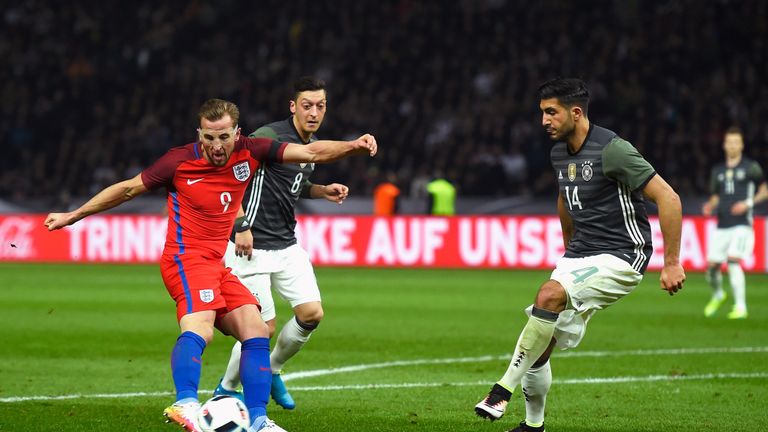 "He's a very level-headed young man and he'll keep his feet firmly on the ground," says Pearce. "The way he comes across in interviews now, you can see there's nothing false about him," adds Taylor. "Nothing will affect him. Nothing will stop him from doing absolutely everything he can when he puts on that Tottenham shirt."
Kane is now aiming to celebrate a Premier League title before his 23rd birthday, but his extraordinary story has years left to run. "For him to get the amount of goals he has done for the second season is outstanding," says Taylor. "In the first season he took a lot of people by surprise, but they always say your second one is your test." He pauses. "Well blimey, has he come through it or what?"
Watch Tottenham v West Brom live on Sky Sports 1 HD on Monday Night Football, or watch for £6.99 on NOW TV, no contract.