The man who convinced Tottenham to sign Dele Alli was David Pleat - the club's longest-running servant who has been enjoying a consultancy and scouting role since 2011.
His affinity with Spurs stretches back over four decades to 1986 and includes spells as manager and director of football, and he was so determined regarding Alli's ability, and his expertise so highly regarded, that the club was persuaded to spend £5m on a 19-year-old from League One MK Dons.
Alli's subsequent season needs no reminders, and Pleat says he has been "pleasantly surprised" by the youngster's rise to England star, but it is the rise of the club itself, citing manager Mauricio Pochettino's methods and the Argentine's great relationship with chairman Daniel Levy as a key factor, that Pleat is even more encouraged by.
Pleat believes Tottenham have had the best season for "many, many years" and the future looks good - and, speaking exclusively to Sky Sports, he insists Alli was "never close" to signing for Liverpool, as reports have suggested. 
"They met him and had talks but Milton Keynes weren't selling him at the time." he said. "There was nothing agreed with the clubs and they said he wasn't for sale at that point.
"When the chairman at MK Dons was ready to sell him I was informed by their manager, because he knew we'd be interested, and we did the deal. The rest is history.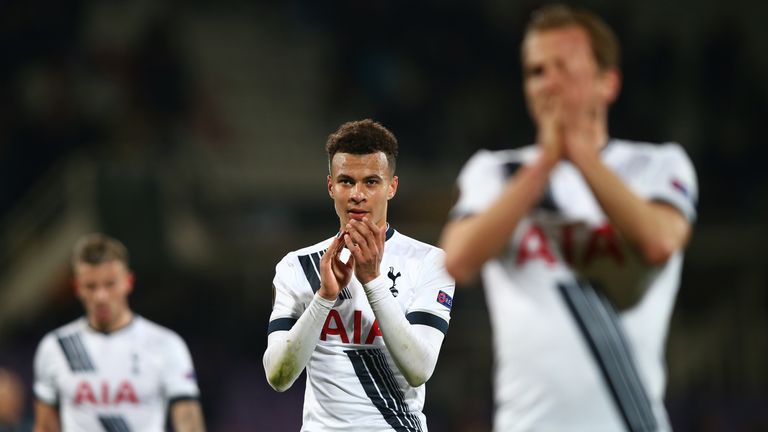 "Alli is a great lad and I'm pleasantly surprised with how well he has done. I was fortunate to watch him and I'm fortunate to look over a broad spectrum for Spurs, from youth football to the highest level.
"I've enjoyed my attachment with Tottenham whatever I've done. I enjoy watching young players and good players in all teams, and that can continue. The club is on a great footing. Despite a gloomy end, that does not mask what I consider to be one the best seasons the club has had for many, many years.
"The team have broken all sorts of records and are a truism of those great sides of the past. All the greats - the Linekers, Hoddles, Perrymans, Jennings - I think they have all said this is one of the best teams for many years.
"The chairman has recognised the qualities of the Argentinian manager, knows the type of football he plays, and that it's the type that Tottenham fans appreciate. I don't think there is any doubt about it; Daniel has an excellent relationship with his manager. He lets him get on with the football and has provided funds for players."
Those players have been identified and brought in by Tottenham's revamped recruitment department, of which Pleat is an integral part, which is now widely considered among the best in Europe. 
Pleat's expertise is regarded as crucial, having watched scouting methods evolve over four decades both at Spurs and across world football, and he believes Tottenham are building both this and the rest of the club in the right way.
"Where they have done brilliantly, everyone at Tottenham, is giving the youngsters the opportunity to play," Pleat said. "They can't just go out and buy £50m-£60m players.
"It isn't easy but Tottenham have been building slowly and the signs are good. It's a better way of doing things if you feel you've got longevity with certain players, and young players, and if staff are making the commitment for a long time.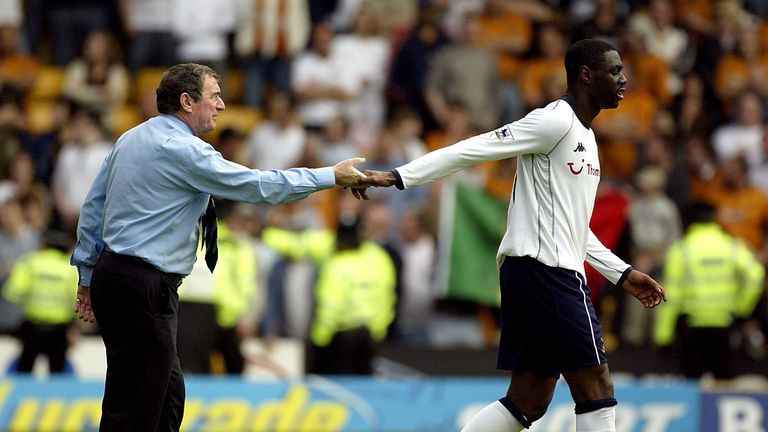 "In the past you look maybe four or five times at a player and certainly the manager himself will have had a look himself, unless he is really inept. Now it's more modern, tracking players.
"I went to Kiev many years ago and saw their unbelievable scouting system, where three guys, almost 24 hours a day, were watching almost every game going on around the world. That was in Ukraine and now this country is getting along the same lines. The scouting is getting more sophisticated.
"But it's very difficult to compare Tottenham's with other clubs, unless you're inside those four walls. People say, 'Oh this club's all over the place, that club is bad at this'. All I can say is that Tottenham's is being run very smoothly and they're happy with it."
So what will Tottenham do in the transfer market this summer? Are they still in a position to take gambles on lower-league players like Alli after competing for the Premier League title and returning to Europe's top club competition?
"Next year they will continue to improve, and they'll add a couple of players to it," he said.
"It's a balance. If they feel they can get the right player to do a certain job they will look at all sorts of things. They won't say, 'Well because he's this age, we can't possibly sign him', but they will still look for young, hungry players with a good attitude because that is what the manager likes.
"They can take a gamble. They did because they backed me with Dele Alli. So they will do if they can find one that's very good value. But, generally speaking, they've got to find players that have got some pedigree and already proven themselves at a decent level."