With the help of Vincent Janssen's former club and international coach Fred Grim, Adam Bate examines the Tottenham striker's rise and why it would be foolish to write him off...
As soon as Tottenham announced the signing of Vincent Janssen, the debate reopened. Nine of the past 14 Eredivisie top scorers have played in the Premier League. The list includes Premier League golden boot winners Ruud van Nistelrooy and Luis Suarez, but also the likes of Mateja Kezman and Afonso Alves. It's a broad church.
As a result, some scepticism is to be expected. But Janssen, who netted 21 goals in his final 17 league appearances for AZ, is used to having his capabilities questioned. It's only three years ago that he was released by Feyenoord as a teenager with the Rotterdam club remaining bullish about their decision.
"As a young player, there were a lot of talents who were above Vincent," Feyenoord academy coach Damien Hertog told Algemeen Dagblad earlier this year. "It was just not clear that he would evolve. The assessment that we made at the time was right. Nobody could have expected he would improve so fast."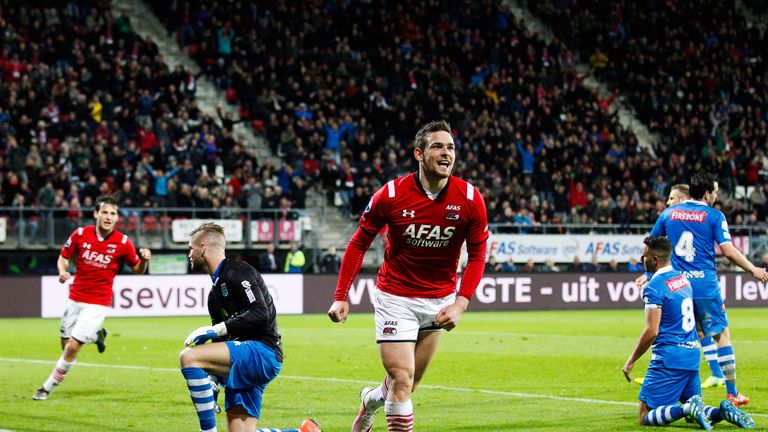 Almost nobody. There was a club willing to give him an opportunity and a coach who believed in him. Almere City, then managed by former Ajax goalkeeper Fred Grim, elected to pick up Janssen following his Feyenoord release. Their nickname, perhaps appropriately, is de Zwarte Schapen - the Black Sheep.
The surroundings were not salubrious. The Yanmar Stadion holds little over 3,000 people and was around two-thirds full for Janssen's biggest game for Almere, a play-off tie at home to De Graafschap in which he naturally scored. But it was here that Janssen first flourished. "It was a perfect match," Grim tells Sky Sports. "He worked hard and scored a lot of goals."
Feyenoord had measured everything. Everything but that great intangible called character. Janssen says he knew it was now or never. Life in the Dutch second tier is not a long-term financial solution, after all. "It's not like you can live off that for your whole life," he explained this summer. "I got a really good club, a really good coach and pushed myself."
That coach was Grim. An Ajax man, it must have been irresistible for him. Now 51, he'd come through the famed youth team before returning to be part of Louis van Gaal's 1995 Champions League winning squad and spending the best part of a decade on the coaching staff. At Almere, he seized the chance to turn a Feyenoord reject into a player of substance.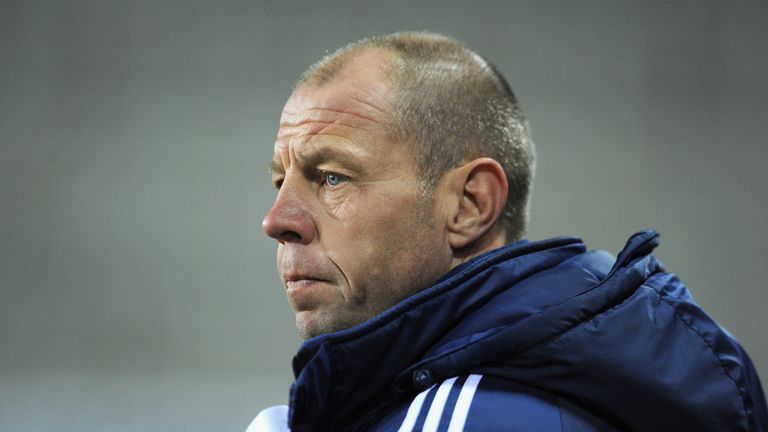 I know Vincent as a player who is always working hard to get better, in every training session and in every match.
With Janssen, that was fairly straightforward given the player's attitude. "I have a special relationship with Vincent," says Grim. "I know Vincent as a player who is always working hard to get better, in every training session and in every match. He proves that by working hard every day, and by believing in yourself, you can achieve your goals."
The transformation took time. A tally of 10 goals in his first season was no more than an encouraging start and with Almere finishing in the bottom three there was little sign of what was to come. But Janssen had the right work ethic, as might be expected of someone whose mother had been a world champion swimmer.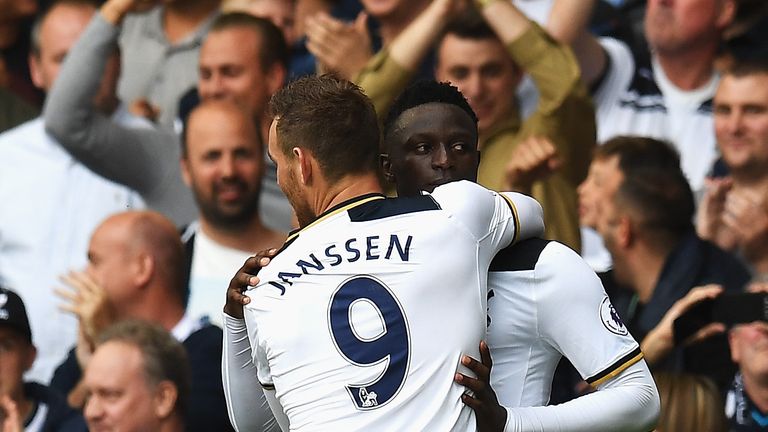 In the 2014/15 season, he progressed, scoring 19 times. The last of his goals for Grim's Almere came in that play-off game against De Graafschap. His efforts were enough to secure the move to AZ. By this time, he was also a Netherlands Under-21 international and later that year he was briefly reunited with Grim, the team's new coach.
That the reunion was brief owed to Janssen's extraordinary development. After once again taking time to adjust, not netting in any of his first nine appearances for the Alkmaar club, the goals just kept coming. Only Luis Suarez and Zlatan Ibrahimovic scored more goals in a major European league after January.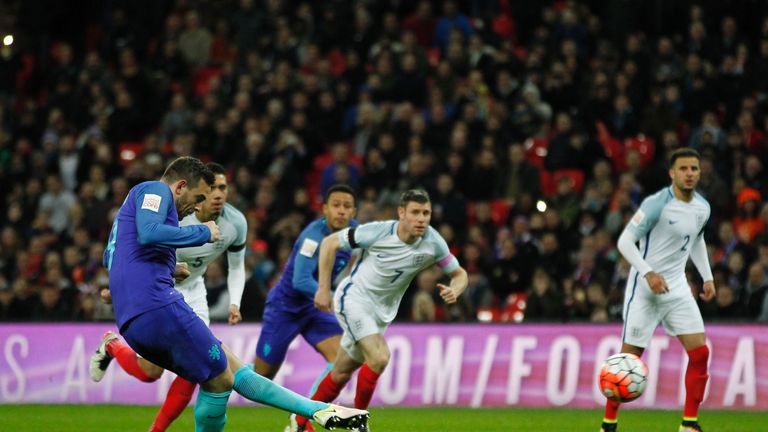 Given his full international debut against England at Wembley, Janssen scored one and set up another. It's a testament to his temperament. "The game against England at Wembley proves that," says Grim. "It was only his second game for his country and he grabbed his chance on a huge stage to become the man of the match. That typifies his character."
The next step, of course, is to prove himself in the Premier League. Janssen knows he'll be a back-up option for Harry Kane but there are those who feel he is flexible enough to complement as well as compete with Spurs' star man. "He plays a very important role for the team," explains Grim, "because as well as a target man, he is a goalscorer."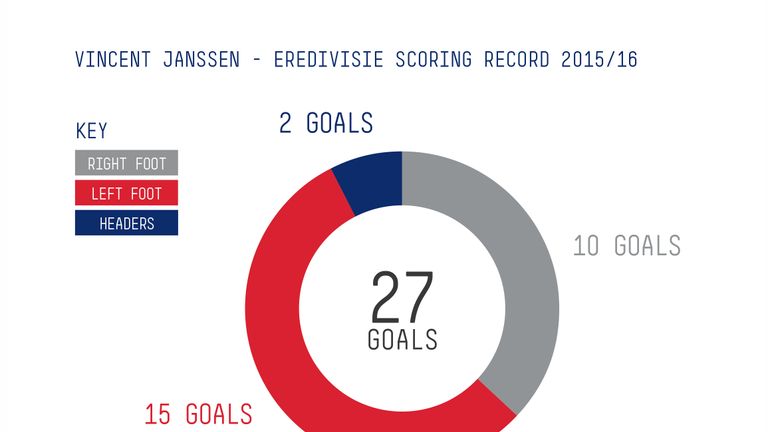 Nobody in Europe scored more goals - 10 - from inside the six-yard box as Janssen did last season. The fact that only Neymar reached double figures with both his left and right foot is a further indication of his all-round skill-set. And yet, a slow start to life in England is certain to raise question marks over his pedigree.
What's certain is that Janssen will give himself every chance of succeeding. "At Spurs, Vincent will first have to get used to the higher level of the Premier League," adds Grim. "But I know that he has the willingness and the desire to prepare properly that will allow him to grow and develop into the level required."