In an exclusive interview with Sky Sports, Harry Kane insists he would love to stay at Tottenham Hotspur for the rest of his career.
The England striker was the Premier League's top scorer last season with 25 goals, though Spurs missed out on the title in the closing weeks of the campaign.
Speaking to Sky Sports' Jamie Redknapp ahead of Saturday lunchtime's Sky Live visit of Liverpool, the 23-year-old says Spurs are continuing to move forward while others talk about Manchester United, Manchester City and Chelsea, and would be happy to see out his playing career at the club.
"I'd love to stay here. The club is in great shape at the moment, and we're going forward as a club, and that's important.
"As long as there's a vision with the club, and we're not stale, we're going forward as a club. At the moment, we're an excited group of young players with a great manager, great training ground and a new stadium coming too.
"I'd love to stay here for the rest of my career. We'll just have to see what happens."
Asked if he would settle for another top-four finish this season, Kane added: "No, I wouldn't. Like I say we want to improve on last year, we want to get better. We're not scared of anyone, not scared of any players or managers.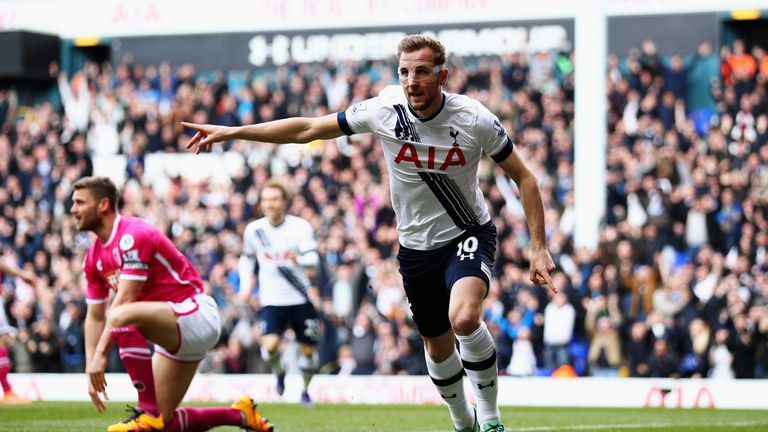 "We're confident in our ability. We're there to be right at the top and fight for the title again.
"Teams buy players and change managers if they feel they need change at the club. The gaffer doesn't feel like we needed that. He was happy with his squad.
"He added a couple of great signings, and we're happy. We've been getting better every year, but for us it's just about staying focused.
"There's a lot of talk about the Uniteds, the Citys, the Chelseas, the new managers, new players, and we're happy for people to talk about them, we'll just do what we do each week."
Kane is yet to score this season, mirroring his slow start to the 2015/16 season, but his experience with England at Euro 2016 is behind him.
England crashed out at the last 16 stage against Iceland, and Kane dismissed any suggestion that his own fitness or Spurs' failed title bid had anything to do with his performances in France.
"The Euros is a totally different experience, and I was so excited to be going, to be playing in front of all the England fans, it's just a shame the way things panned out.
"Sometimes in football you don't know why, you don't know what happened, it all happened so quick it was hard to take in.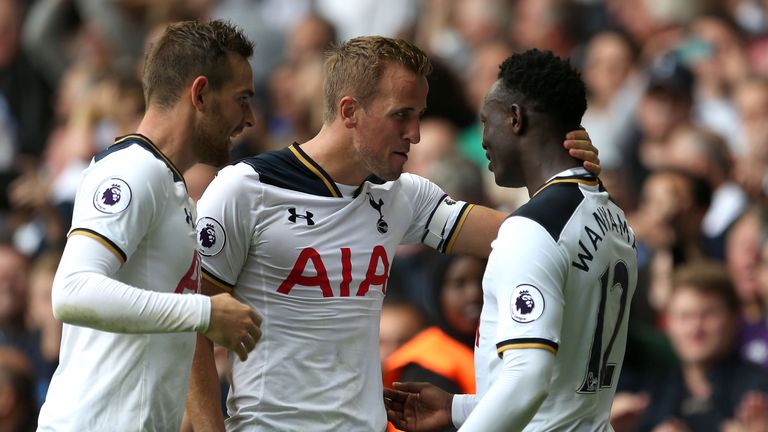 "But it was an experience, it's football, it's never just one big high, there's ups and downs along the way, and if you can use that experience to help you in your career, then you'll be better for it.
"I felt fresh, as fresh as I did all season, and as I do now. It's just one of those things, maybe the ball isn't dropping for you or you're missing out by a yard in front of goal.
"There's nothing we can do about it now other than learn about it."
Manager Roy Hodgson was criticised for putting the striker on corner and free-kick duty, but Kane insists too much was made of the situation.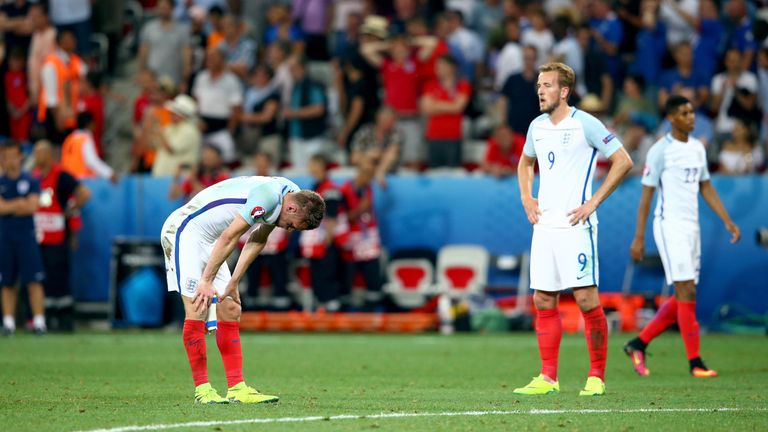 "I think it got blown out of proportion a bit. Because the team wasn't performing how we wanted it to, there's always going to be someone or something they look to.
"Look, if the gaffer asks me to do it, if [Mauricio] Pochettino asked me to do it, I'd have done it. It's just something that didn't go great, but it isn't the end of the world. There's strikers before me who have taken free-kicks and corners, it's just one of those things."
Pochettino added AZ Alkmaar striker Vincent Janssen to the squad in the summer, and the Dutchman's performances so far have impressed fans at White Hart Lane.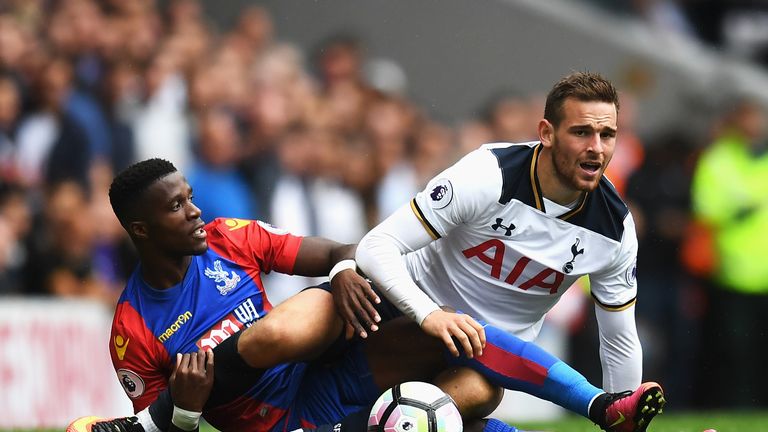 Though Janssen could be considered direct competition for Kane in the Spurs front-line, the Englishman insists he is just what the club need, either as a different option or to partner him up front.
"He's been great, he's come in and is very fit, very physical, and he's exactly what we needed, that other option up front.
"We can play together, sometimes one of us will play and one won't. He fits into the way we play."