​​​​​​​Tottenham's big night ended with a 2-1 defeat by Monaco in front of a record 85,011 crowd at Wembley. Nick Wright was there as Spurs were served a reminder of the harsh reality of the Champions League…
Mauricio Pochettino predicted it would be emotional to step out at Wembley in front of packed stands full of Tottenham supporters, but there was little expectation that they would walk back into the dressing room with such a powerful feeling of regret.
This was a night meant for celebration, and the build-up only added to the anticipation. Wembley Way, usually shared by two sets of fans, was a sea of white shirts before kick-off. Tottenham banners hung from every lamppost from the station to the stadium, and the sense of occasion had even the most hardened fans stopping to take selfies under the arch.
The excitement continued to build inside the stadium, and when the players finally emerged from the tunnel, it was to deafening noise from all corners of the arena. These supporters had waited half a decade to hear the Champions League anthem again, and the atmosphere was electric as Pochettino's men moved into their positions for kick-off.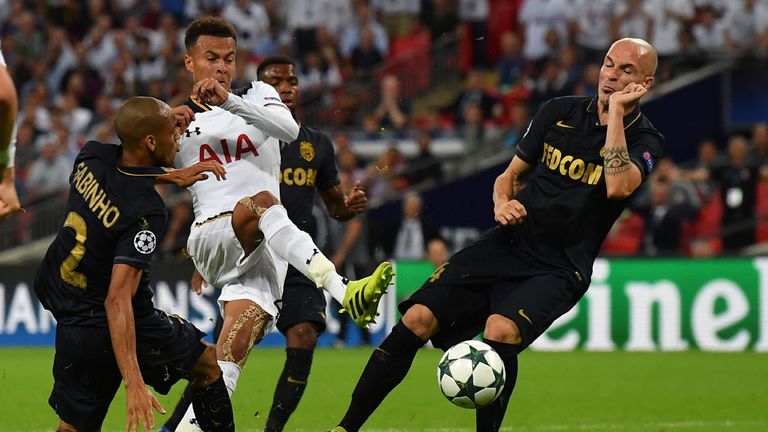 They started brightly. Pochettino had mentioned the large Wembley pitch as a possible advantage for his side in the build-up to the game, and Spurs exploited the width willingly in the opening stages. An early surge down the right from Kyle Walker brought roars of approval from the stands, and they almost took the lead when Heung-Min Son had a shot cleared off the line by Andrea Raggi.
Spurs looked comfortable in their new surroundings, but the Champions League can be ruthless, and moments after Dele Alli had a shot charged down in Monaco's box, the visitors went ahead with their first attempt on goal. Erik Lamela, who scored a hat-trick when these teams met last year, lost possession in his own half, and Jan Vertonghen backed off as Bernardo Silva finished.
These basic defensive errors were uncharacteristic of Pochettino's side, but there were more for Monaco's second. Djibril Sidibe was given space to cross from the left flank, and substitute Thomas Lemar rifled the loose ball into the roof of the net after Spurs had failed to clear their lines.
With the exception of the small section of travelling fans, Wembley descended into stony silence. Spurs had failed to capitalise on possession and chances, while the streetwise visitors had scored with each of their first two shots on target. It was a lesson in efficiency. Optimism had given way to angst around Wembley, and Tottenham's players seemed as shell-shocked as their fans.
"We conceded a goal that you cannot concede at this level when you play for Tottenham," said Pochettino. "Premier League or Champions League - it's difficult to accept. The first and the second goals were the same. I think we can all agree on that. When you concede goals like this you can speak about many things but it's very difficult."
Even Toby Alderweireld's thumping header on the stroke of half-time couldn't spark Spurs to life. Pochettino admitted afterwards that he had got his midfield selection wrong, but Spurs lacked their usual urgency and fluency even after the half-time introduction of Mousa Dembele, and when chances did present themselves in the closing stages, Harry Kane and Alli fluffed their lines.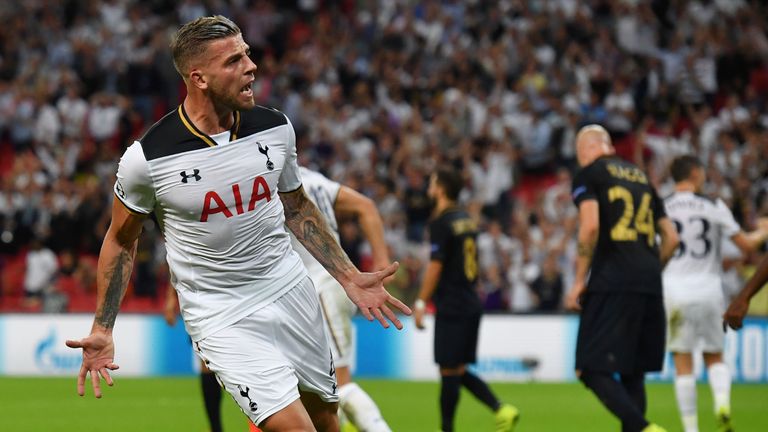 "We created more chances, had more shots, had more possession," said Pochettino. "We were better than Monaco but they were more effective in both areas. We gave them the possibility to play deep and go on the counter-attack. They played in a comfortable situation."
Monaco manager Leonardo Jardim said his side took inspiration from their 3-1 win over Arsenal last year, but for Spurs, it was natural to wonder whether the result might have been different in more familiar surroundings. During their 2010/11 run to the quarter-finals, after all, Spurs won each of their first four games at White Hart Lane, scoring 14 goals and conceding just two.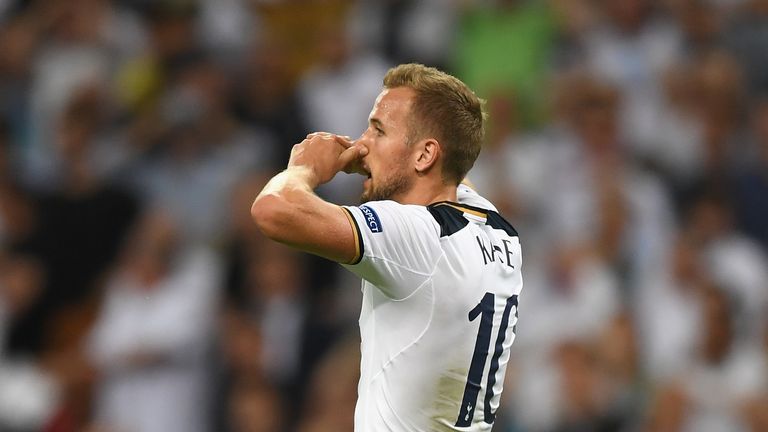 Pochettino, though, felt there were bigger issues. "That's an excuse," he said. "Football is on the pitch, on the grass. We need to improve and learn that we cannot concede the goals that we conceded. We need to be aggressive in possession. We showed a lack of passion today. That is the truth. That is the way we spoke in the changing room."
A stadium that had been rocking at the start of the evening emptied rapidly as the clock ticked towards the final whistle, and Tottenham's players left the pitch to a muted reception. "It's a shame because today was a fantastic opportunity," said Pochettino. "We fought a lot last season to be here, and then you feel: 'Why not do more?'"
That's a questions Spurs must answer before they resume their Champions League campaign in two weeks' time. There is a long way to go in the group stage and this defeat could be swiftly forgotten, but Wembley won't feel like home until they produce performances befitting of the stage. As they found out against Monaco, there's little room for error in the Champions League.