Tottenham players pay tribute to Hull's Ryan Mason ahead of Wycombe FA Cup clash
By Lyall Thomas
Last Updated: 28/01/17 3:48pm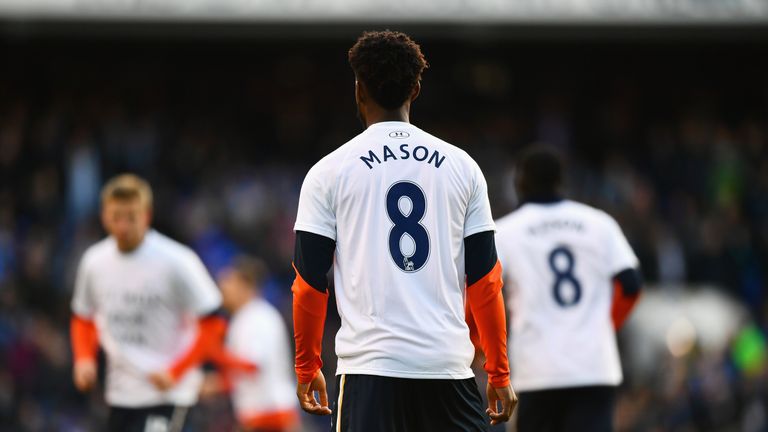 Tottenham's players showed their support for former team-mate Ryan Mason on Saturday by wearing tribute t-shirts ahead of the FA Cup clash with Wycombe.
Hull midfielder Mason remains in hospital with a fractured skull after clashing heads with Gary Cahill in the Premier League match against Chelsea last weekend.
Mason is a product of Spurs' academy and left White Hart Lane for Hull last summer after 17 years.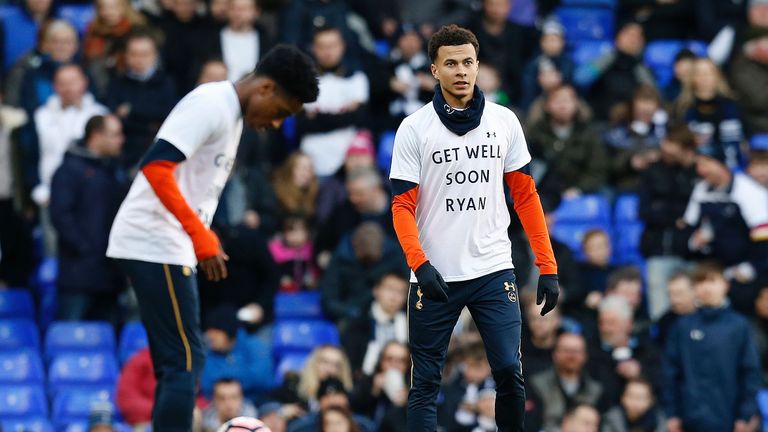 Players including Dele Alli, Josh Onomah and Michel Vorm (pictured) sported t-shirts saying "Get well soon, Ryan" on the front, with the player's name and No 8 on the back.
Tottenham boss Mauricio Pochettino went to see Mason in hospital in London this week along with a number of other players and staff.
The Spurs squad also sent Mason a special video message from their midweek training camp in Barcelona, and Pochettino said this week: "Ryan is a very special player and a very special person.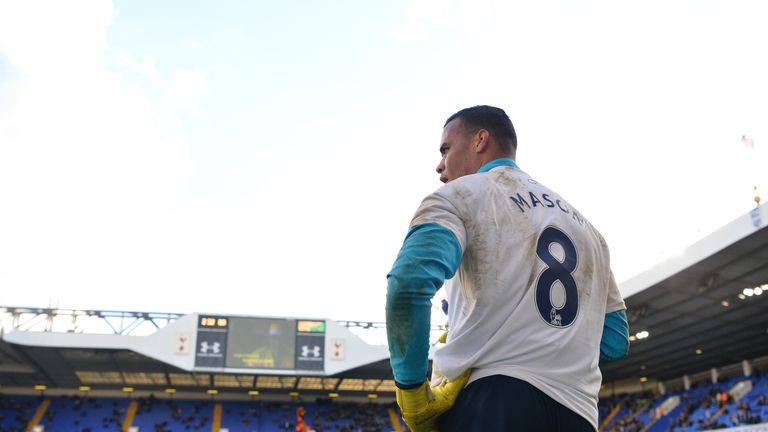 "From day one, when we arrived at Tottenham, we saw Ryan as a player with big talent. It was our challenge to provide him with the tools to be a first-team player.
"We were right to trust in him. It was difficult to let him go to Hull but that is football. We have split now but the love and emotion - always, you keep that inside."