Mousa Dembele says Tottenham's players "believe they have the quality" to win trophies and praised Mauricio Pochettino for his impact at the club.
The north London side are currently Chelsea's closest challengers in the Premier League title race - despite being 10 points behind their London rivals - and are also set up for an FA Cup quarter-final tie with Sky Bet League One side Millwall.
Spurs have come close to silverware in recent years, but are still waiting for their first major trophy since lifting the League Cup in 2008.
"I think any team wants to win something [trophies], but I think for us, we believe we have the quality to do something," Dembele told Soccer Saturday at a charity event for club partner Noah's Ark Children's Hospice.
"For everyone it is different but for me personally, I don't try to think a lot about that [the race for the top four]. Each game is an important game and if we try to focus on what can happen in the next week or next few days, we need to give our energy to that game and not too much into whether we can still make it or not.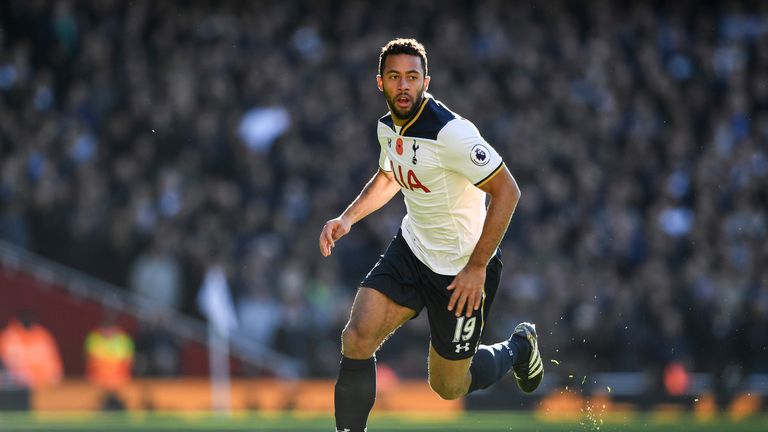 "We lose energy from that. Anything can happen... That's why I don't try and focus too much on the position that we're at because in the Premier League, there are so many good teams who want those spots, including us, so it's important to stay focused in each game."
The Belgian has been at Tottenham since the summer of 2012, playing under three managers including Andre Villas-Boas, Tim Sherwood and now Mauricio Pochettino since 2014.
The Argentine has been praised for his work since arriving at White Hart Lane, with Dembele commenting on how he has changed the culture at the club.


"It's not something you can just explain to the camera - it's a certain lifestyle at the club. Everything around it changed so there are so many things we can talk about but it has been very positive as you can see," he said.
"The manager can get a lot out of this group and everyone can feel that there is a positive vibe. Everyone is looking in the same direction which is important.
"I think for everyone you need a different kind of approach and there is a way to look at things and approach everyone to try and get the best out of them. I think he does it very well.
"The manager and staff explain all the time that they want a certain type of person at this club who you can trust and it's becoming a big family who want to strive for the same goal.
"He wants people who will fight for the club, who will fight for each other, have respect for each other, respect the rules and everything around it needs to be good before you touch a ball. For us, it gives us a good atmosphere at the club."
Tottenham endured mixed fortunes in February. They were knocked out of the Europa League by Gent and beaten by Liverpool in the league but returned to winning ways against Stoke last weekend and also cruised past Fulham to reach the last eight of the FA Cup.
Next up is Everton - live on Nissan Super Sunday - who are unbeaten in nine Premier League outings and are also in touching distance of the European spots.
Dembele adamant that Tottenham are continuing to grow in confidence and thinks their home form will be crucial in determining their final league position as the season enters its final third.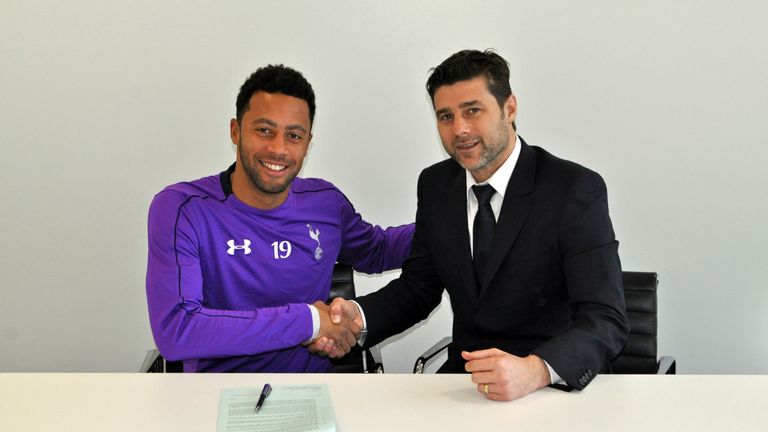 "The last few weeks were difficult for us but the way we showed how we played against Gent was very important with that attitude. We showed not everything is finished with us and the way we played was very good," the Belgian said.
"I think there are moments when we play very well, where we controlled the game against these good teams so of course, when it's not your day and you're not playing well, it is frustrating.
"At home, we are favourites but in the Premier League, it doesn't exist. We know of cases when it goes wrong but for us, I think the way we played in the last week, we have confidence and we know that if we do our job in training, we don't have to fear anyone so I think we are ready for the game."
Tottenham will be celebrating the first year of its Official Charity Partnership with Noah's Ark Children's Hospice this week.
Noah's Ark provides care and support to children and young people with life-limiting or life-threatening conditions. It also offers respite and support to families, helping them to face the future with hope after bereavement. For more information on how to donate or volunteer, visit www.noahsarkhospice.org.uk