Eric Dier says Tottenham wouldn't be happy unless they win something this season, and insists there is more to come from Mauricio Pochettino's side.
Dier, who joined Spurs in 2014 from Sporting Lisbon, has been an integral part of an improving side that finished second last season, and third in 2015/16.
Ahead of their Saturday lunchtime trip to West Ham, live on Sky Sports Premier League from 11.30am, midfield Dier reflected on Spurs' progress under Pochettino, and says although they feel proud, nothing has been achieved as yet.


Dier told Sky Sports: "I think we should be proud of what we've managed to do so far, but I don't think we can be proud of achieving anything because I don't think we have. We can be proud of where we are now, considering where we've come from.
"I think we can definitely be proud of that. But as a group, I think we wouldn't be happy unless we won something.
"The manager is very ambitious, and we've created a fantastic working environment where everyone is really hungry for success. That just came out on the pitch.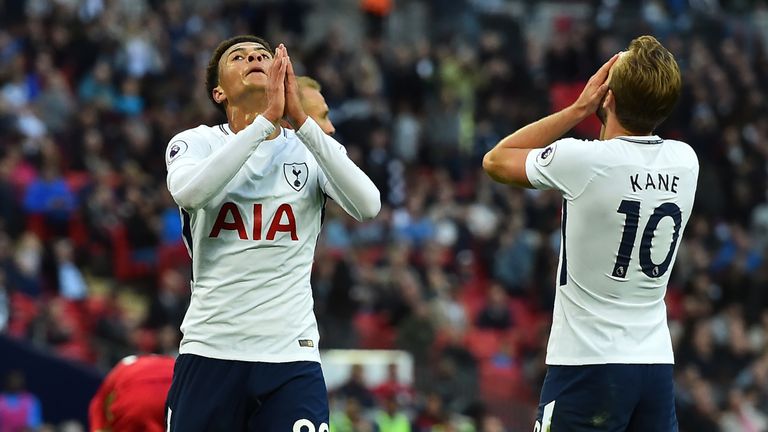 "I think the feeling within the place was positive, we felt things were going in the right direction, and hopefully they will continue to, because we might have challenged a couple of times but we haven't really done anything yet."
Dier, who has become an England regular since moving to Spurs, has mixed memories about playing at West Ham. He scored at Upton Park on his debut in 2014, but was part of both Spurs' sides that lost 1-0 in the previous two seasons, scuppering their title chances.
The 23-year-old admits Spurs are out for revenge on Saturday, against a West Ham side who have struggled at the London Stadium since moving last summer.
"Obviously my first goal, my debut and then the goal that came with it," said Dier. "That's one of my best memories in football really."
Asked if he thinks about last season's 1-0 defeat in early May, Dier said: "No [I don't think about it too much]. I don't really like to dwell on things, I just move on really. It was a funny game, we were very confident going into it, and had won a lot of games in a row, especially a lot of home games, and were doing very well.
"It was really disappointing to go there and lose. I don't remember much from it, but I don't think the performance was what we expect from ourselves. The way we played, the intensity, the aggression, what Tottenham are known for now, was not there that day. We were disappointed.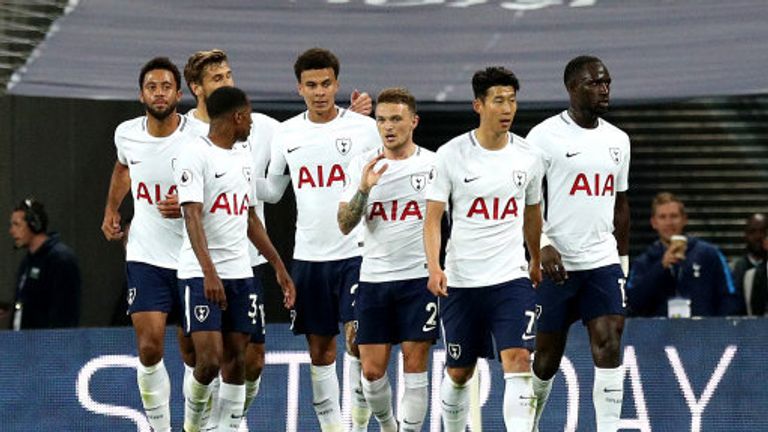 "You build relationships with every team don't you, like a history, and even the season before that we could have gone top at West Ham and lost that game too. There's a history there, of them being a thorn for us, so obviously we want revenge."
Spurs have started the campaign indifferently, gaining eight points from a possible 15 and drawing at home against Swansea and Burnley, but Dier is sure they will reach their level soon.
"It's been a mixed bag really," he admitted, "but there's lots of room for improvement, we know that, and we've not really reached our level yet. I'm sure we will.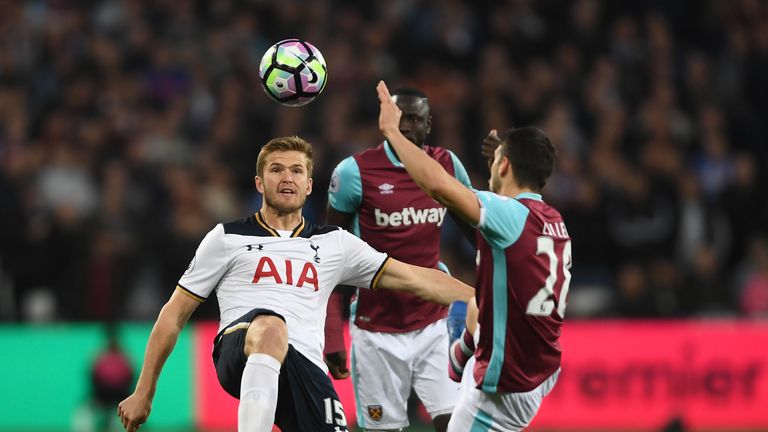 "If it hasn't been terrible, and you know you can do much better, it isn't that bad!
"The season is so, so long. Chelsea last season really struggled at the beginning, and then ended up champions. Man City started strong last season and then peeled off. You really can't tell after five games. There's so much more to happen, so who knows what the ending will be?
"The potential is there, it's just up to us to fulfil it."
Watch the extended interview with Eric Dier on Premier League Live, live on Sky Sports Premier League from 11.30am on Saturday as Spurs go to West Ham.
If you are using skysports.com you can comment below to get involved in the debate, but please adhere to our House Rules. If you wish to report any comment, simply click on the down arrow next to the offending comment and click 'Report'.