Eric Dier says Tottenham Hotspur can stop the Wembley talk by beating Bournemouth
By Richard Morgan
Last Updated: 14/10/17 2:03pm
Tottenham Hotspur can banish all talk of a Wembley hoodoo by beating Bournemouth at the home of football on Saturday, according to Eric Dier.
Spurs are yet to record a win at Wembley in the Premier League so far this season, losing to champions Chelsea and drawing with Burnley and Swansea City.
They did not win at there in the Champions League either last season but Dier is unconcerned, pointing to victories against Borussia Dortmund in Europe's elite competition and Barnsley in the Carabao Cup this term as evidence they can perform at the famous venue.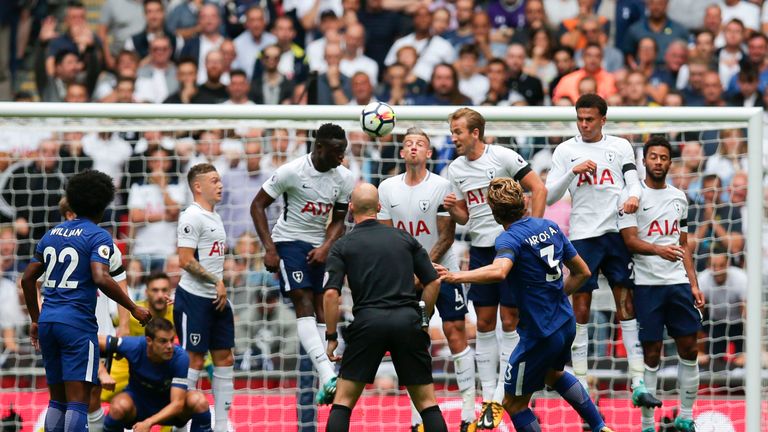 "I love playing at Wembley and we should all count ourselves lucky to be playing there every weekend," Dier told Soccer Saturday.
"Now it is just down to us as players - if we do not want to be asked that question, then we need to start getting results there and that is what we are looking to do.
"Last season being the last at White Hart Lane created something extra special there. Football has a funny way of happening where those sort of things happen.
"It was the stadium's last year and we did not lose a game there and there are always those nice fairytales that happen in football.
"And obviously we have just moved to a new stadium, which is never going to be easy, but I do not think the problem is as big as some people are making it out to be.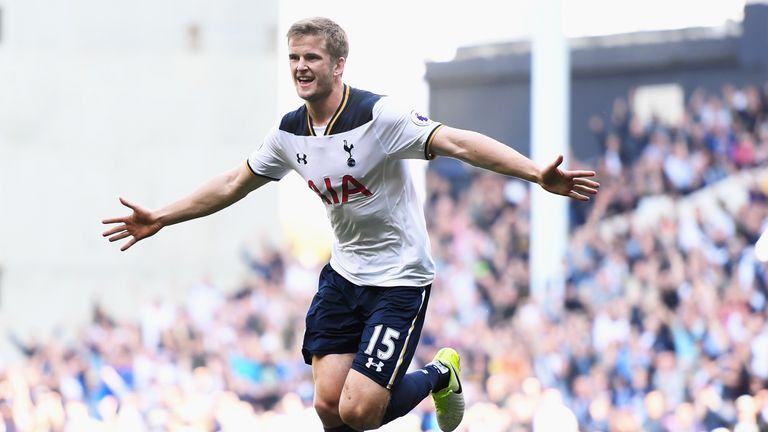 Hopefully tomorrow (Saturday) we can start to stop the whole Wembley talk
Eric Dier
"If you look at last season, we just had a poor Champions League campaign, I do not think it had anything to do with Wembley.
"But I think we have learned from that and you can see our results have been a lot better this season, we beat Borussia Dortmund. So I do not think you can read too much into it.
"We had a slow start in general to the season and hopefully tomorrow we can start to stop the whole Wembley talk."
Tottenham head into Saturday afternoon's clash with Bournemouth in good form, sitting third in the Premier League and on a seven-game unbeaten run in all competitions.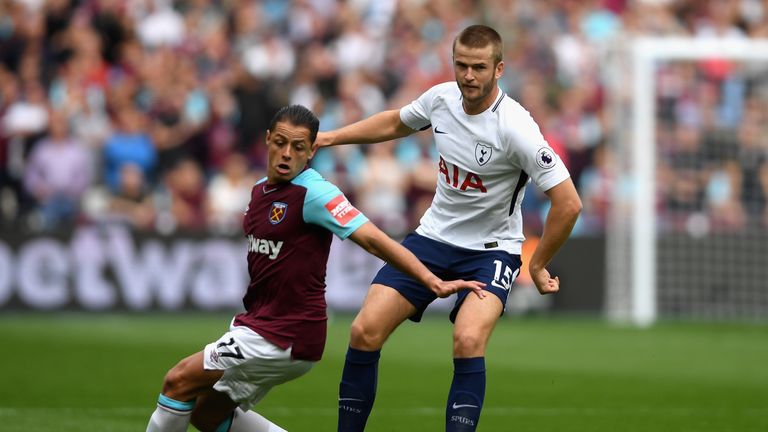 The north London club won 4-0 at Huddersfield Town in their last fixture before the international break, which is proof the team are now back to their imperious form of last season, according to the England international.
"We are all really looking forward to the game tomorrow," Dier said. "Ideally we would have won every game and be top, but that is unrealistic in the Premier League.
"But I think we are in a good position, there is still so much to be played, we want to be in amongst it straight from the start.
"We just need to try and keep pushing forward now, because before we left for the international break we were really looking ourselves again."
Watch the full Eric Dier interview on Soccer Saturday from noon on Saturday on Sky Sports News