Jamie Redknapp heaps praise on Tottenham manager Mauricio Pochettino
By Nat Hayward
Last Updated: 18/10/17 8:06am
Tottenham manager Mauricio Pochettino could "manage any club in the world" according to Sky Sports pundit Jamie Redknapp.
Spurs secured a 1-1 draw with Real Madrid at the Bernabeu in the Champions League on Tuesday, seeing the north London side go joint on points at the top of Group H with the current holders.
Former Tottenham midfielder Redknapp heaped praise onto the Argentinian as he reflected on the performance, and says the club are "lucky" to have him at the helm.
"Everyone's talking about him. He's up there with the best. He could manage any club in the world make no mistake. Tottenham are very very lucky to have him," he said on The Debate.
"They have one of the best managers in terms of his development of players; he improves footballers and also tactically he's as good as anyone.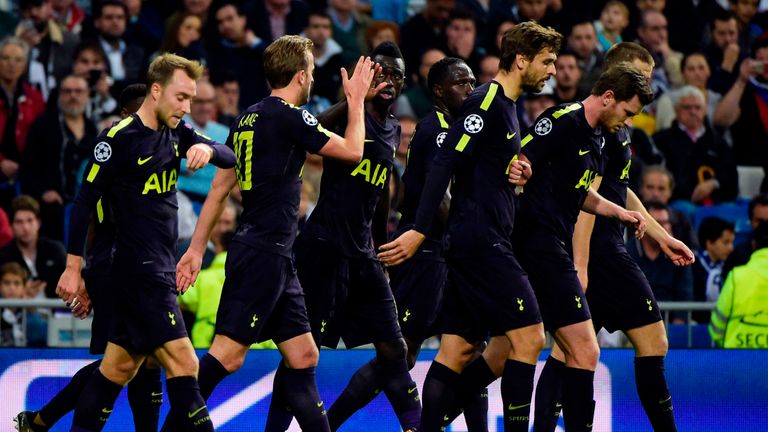 "You want to look after him. People are talking about Harry Kane maybe going to Real Madrid, but maybe someone like him as well, unless he gets looked after. I'm sure we'll be talking about him in the same terms. He already is, probably."
Fellow panellist Ian Wright also warned of interest in the former Espanyol boss from big clubs across Europe and claimed Spurs must match their manager's desires.
"They have to be as ambitious as he is. As much as he'd like to stay at Tottenham, and they've got a lot going on in terms of the new stadium and they're moving to the next level'," he added on the Sky Sports show.
"It's Daniel Levy who has to step into line in respects of investing in the squad and giving the manager what he wants."
Next up for Pochettino's men is Liverpool at home on Nissan Super Sunday as they look to build upon their first league win at Wembley against Bournemouth last weekend.