Guillem Balague takes us behind the writing of his new book on Mauricio Pochettino
Last Updated: 25/10/17 3:55pm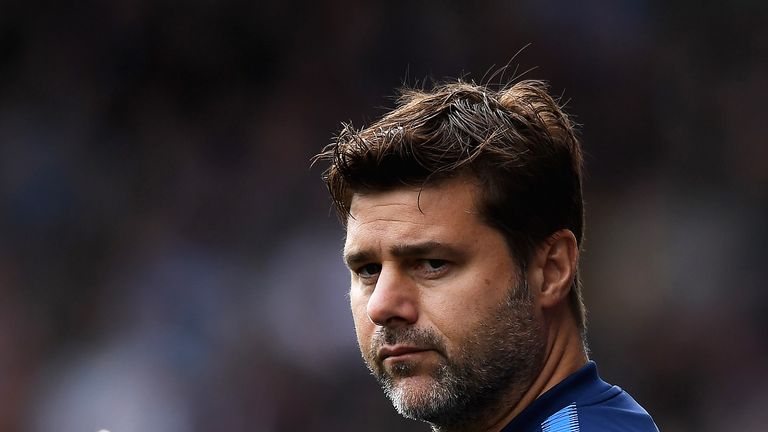 Guillem Balague takes us behind the writing of his new book 'Brave New World: Inside Pochettino's Spurs' which is out on October 26.
Literature, Leo Tolstoy pointed out, is one of two stories; a man goes on a journey or a stranger comes to town. What you hold now is exactly those two things. Firstly the recounting of a journey, that of the 2016-17 season, Pochettino's third at Spurs. But it is also the story of someone who has been a stranger since he left his home in Murphy as a teenage boy.
There are more layers of course.
Yes, this is a diary. But it is also not his diary. It is a collage, a scrapbook. His words, his thoughts, his experiences are in here. Some were said by him in the conversations we had almost weekly. Others were told by other people which have filled some gaps: players that he has coached or that he coaches now have explained conversations, crucial tactical chats, reasons for hugs. Professional colleagues recollected memories of times past. Friends did the same. Travelling companions uncovered little secrets. And big ones. Eventually their words have become Pochettino's words.
My chats with him were very regular and have filled hundreds of pages of transcriptions, but they were not weekly, as originally planned because, at times, he disappeared. Like tides that ebb and flow, Mauricio can be hard to pin down. There are many reasons for his sudden absences, but the biggest one is tiredness. Pochettino, like all managers, are logically surrounded by people that take from him advice, decisions, suggestions and direction. And that energy they carry is not eternal and needs recycling. So, at times, he had to disappear, in a sofa at home or in a corner of the training ground, protected by his inner circle. All managers need to do that every now and again because the pace of the season is relentless.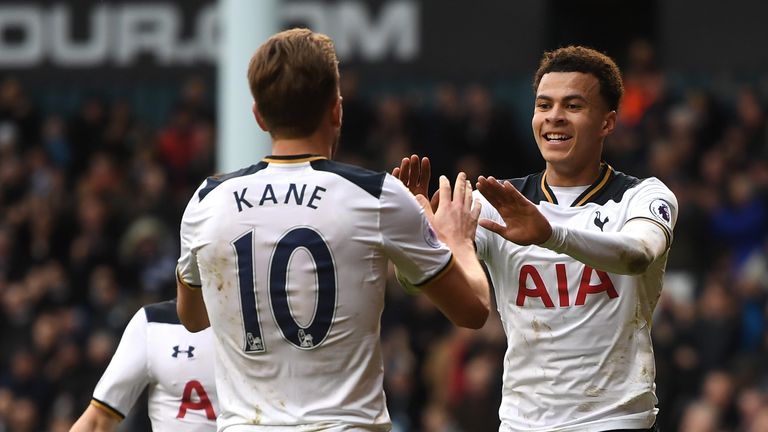 At such moments, his assistant Jesus Perez took on a key role, by telling me how the week was going, what it was like in training and how they negotiated any obstacles on and off the pitch. Miguel D'Agostino, the member of the coaching staff who has known Mauricio for the longest, sent me audio files from the car en route to training, with stories from Rosario, Barcelona, France, Southampton and London. We sometimes sat down with Toni Jimenez for a chat. Karina, his wife, did a key job as quartermaster, searching through photos and adding essential detail.
Everybody at the club was aware that a book was being produced. So before I sat down with Harry Kane, Dele Alli, Danny Rose, Harry Winks, Victor Wanyama, Hugo Lloris or Eric Dier, they made sure Pochettino was on board. "Yes, you can talk to him," the response was every time. The doors kept opening at the club and every time I walked into the training ground, a question crossed my mind. The same one - why me? How did I manage to get to the inner sanctum of such a progressive club right at the time when their history is changing?
We have to go back almost a decade ago when I first sat for lunch with Mauricio, a player I had admired from the stands as I was, for years, an Espanyol season ticket holder. I got to know about him, about his methods, about his doubts and how he overcame them. As a head coach of the team I supported, he put in practice everything he believed in, creating in the process a brave team with local youngsters and experienced players that we all fell in love with. Southampton and Spurs fans know what I am talking about. We spoke a lot about the Premier League and he showed me his ambition. I enjoyed sharing his journey close up and that of his coaching team.
When I went to his house to give him the first copy of the book, his wife Karina told me that, at that time, they had decided I would be the writer of a first book on him if that chance presented itself. Without me knowing, they kept to their word. After the Rafa, Pep, Messi and Ronaldo books, with the official illustrated history of FC Barcelona in the middle, my publishers Orion had to find a theme that excited us all. And Mark Rusher, a keen Spurs fan and now not at Orion, came up with the idea. We agreed unanimously that the mystery surrounding Mauricio and the progression he was making made him an ideal candidate for a book.
Having done biographies that always played with the format and after he agreed to go ahead with it, I decided to do a biography in the first person. Those who have read I, Claudius or Memoirs of Hadrian know what I am talking about. And why not a diary of the season to show how he works but also to explain where he comes from. Nobody knew exactly what I was after until Mauricio received the first draft of the book, a year after we had started talking regularly. His main worry was that the tone of what was written reflected his voice. Problem is, I said, his English was not as confident as the one that the book had to be written in. So one of the targets was to make him sound as close as possible to the way - not so much of his talk - but of his tone. He is now happy with the result.
We have been amazed by the reception of the book. But my main concern was not what people thought of it, but to be able to do justice to the work, personality and wit of the man. I hope I got there.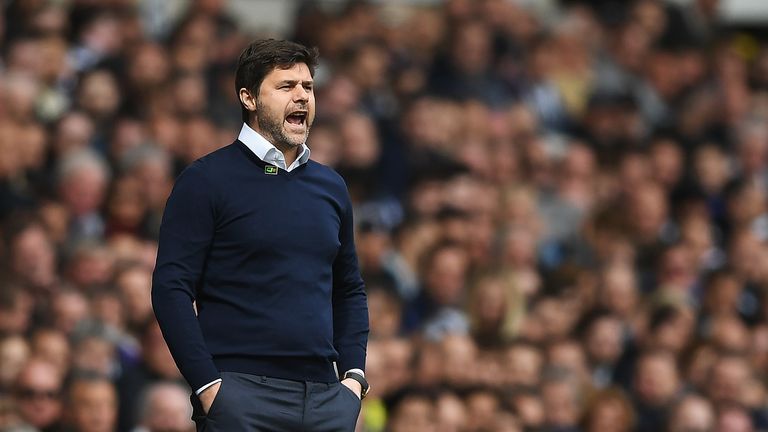 So the book starts, following a Tolstoy lead, with Mauricio The Stranger. We hear how his life has expanded since his early days in the fields of Murphy, a village where nothing ever happens, but sets parameters that stay with you forever. At the same time, he embarks with us on the journey through the season in a diary that is real, but is also not real. Even though everything is true.
In fact, his recollection of the season is so peculiar that it does not even start at the beginning of the campaign, but with the final game of the previous one, a defeat against Newcastle that would haunt him for months.
But I will leave it here and let you read the rest. If you get hold of the book, I hope you enjoy the literary trip as much as we both did.
'Brave New World: Inside Pochettino's Spurs' by Guillem Balague is out on October 26. You can pre-order the book here.