Mauricio Pochettino backs Spurs players to compete with world's best
By Zinny Boswell
Last Updated: 24/10/17 3:16pm
Tottenham manager Mauricio Pochettino has backed his players to "believe" they can compete with the world's best.
Pochettino was in attendance at Monday's FIFA awards in London and insisted the event is a "huge motivation" for his squad to "achieve big things" in football.
Harry Kane was the only Spurs player who featured on the 24-man shortlist for Best FIFA Men's Player 2017 award, alongside Arsenal's Alexis Sanchez and Chelsea duo Eden Hazard and N'Golo Kante from the Premier League.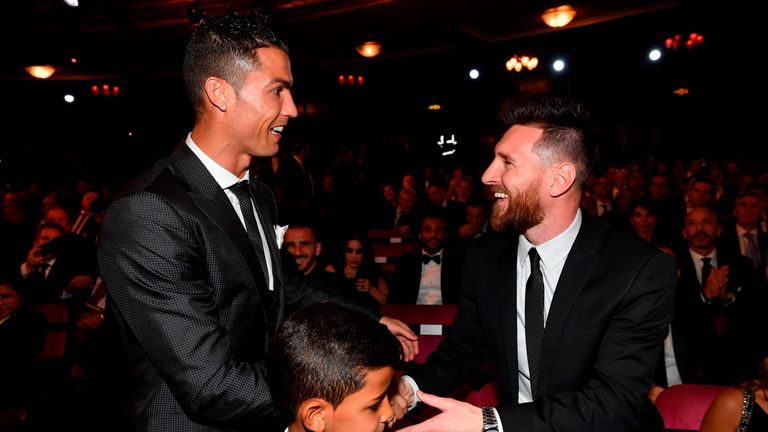 And when asked whether Kane could be pushing for the best player award next year, he said: "Not just Harry, in that case, we also have Hugo (Lloris) or different players.
"I think it's important to believe that they can achieve that level and to be close to the amazing players that were nominated yesterday.
"I think it was fantastic to meet a lot of football people [yesterday]," he added. "It's difficult to meet everyone and to see them [when they are] in different places.
"I think we enjoyed it a lot - it's a thing which always motivates you. And I hope that next season we have a few players there nominated.
"It was a massive motivation to be there yesterday and it can only help us to achieve big things, and to one day be there."
While Pochettino received three first-place votes for the Best FIFA Men's Coach award, none of these votes came from his captain Hugo Lloris - he opted for Real Madrid coach Zinedine Zidane.
The Argentine was able to brush this off and backed Lloris' decision to pick his compatriot, saying Zidane "deserves to be number one".
"He voted for me number two?" Pochettino laughed.
"Who number one? Zidane? Well, he's French! I am happy, it's normal. Zidane received the trophy for best manager and he deserves to be number one."