Mauricio Pochettino says dispute with Jose Mourinho over Eric Dier 'is in the past'
Last Updated: 27/10/17 1:23pm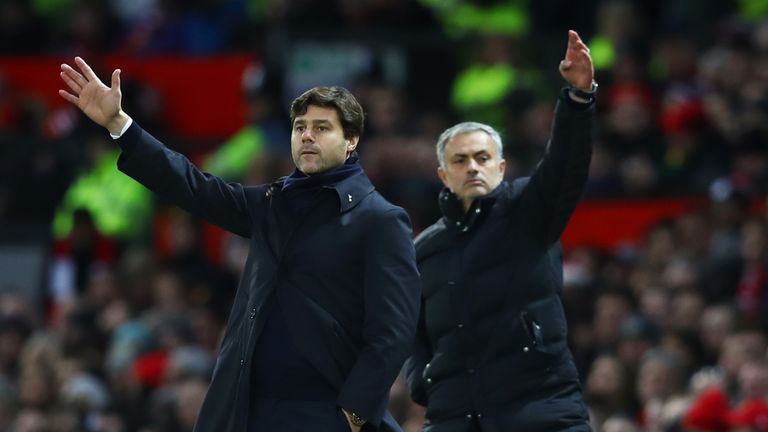 Mauricio Pochettino insists his relationship with Jose Mourinho is "very good" despite a dispute with the Manchester United boss at Old Trafford last season.
In the Argentine's new book 'Brave New World', he explains an encounter he had with Mourinho following Tottenham's 1-0 defeat in December, which involved Spurs midfielder Eric Dier.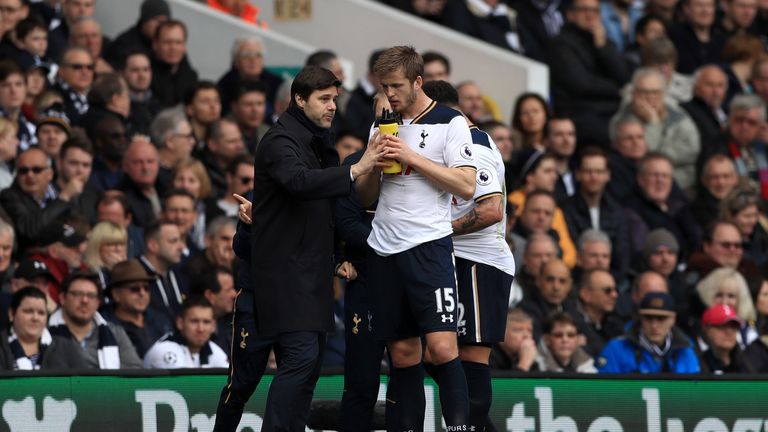 After Pochettino had learned of United's approach to sign Dier last season - leaving him 'destabilised' - the Tottenham manager was unhappy to see Mourinho speaking with the player personally in Portuguese.
However, Pochettino claims his disagreement with Mourinho is in the past and now "not an issue" as the two prepare to clash at Old Trafford in Saturday's Premier League showdown, which is live on Sky Sports Premier League.
"That is in the past and I don't like to speak about my book because we write the book during different circumstances than today," Pochettino said. "My relationship with him [Mourinho] is very good. We are in contact."
"That is only describing one situation that is not to be put in the headlines of newspapers because there is nothing wrong."
Pochettino, who will be without star striker Harry Kane for Saturday's game, admitted how difficult it is to perform at Old Trafford, where Tottenham have lost 20 of their 25 league visits and reiterated his admiration for the United boss despite December's account.
"For me, he is the best manager in the world and the manager I admire the most, like Guardiola," added Pochettino.
"I was just describing some situation that happened in the past and is not an issue."