Tottenham haven't found a way of replacing Harry Kane, says Sunday Supplement panel
By Ben Grounds
Last Updated: 29/10/17 3:10pm
Tottenham are yet to find a way of replacing Harry Kane, with the problem of attracting someone willing to play second fiddle still an issue, according to the Sunday Supplement panel.
Kane is currently sidelined with a hamstring injury and the England striker was absent as Spurs suffered a second defeat in four days against Manchester United at Old Trafford on Saturday.
Tottenham's lack of ruthlessness in front of goal has raised questions over whether the club can cope without their talisman up front and, speaking on the Sunday Supplement, Ian Ladyman, Football Editor of the Daily Mail, believes replacing Kane is something Mauricio Pochettino still struggles with.
"They haven't found a way of replacing him. [Heung-Min] Son is the best chance they've got of doing it," Ladyman said. "I thought he was terrific against Liverpool and he did OK yesterday [against United], but what is telling is that they've been trying to find a second striker to replace Kane for about two summers.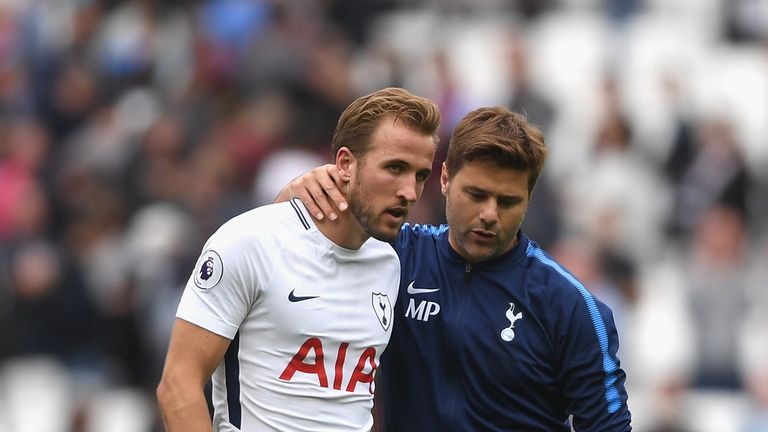 "It was [Vincent] Janssen last summer, this time it's [Fernando] Llorente. The problem they've got is they have to attract someone to the club who knows they're not going to play because they only play with one striker. That's a really difficult thing to do.
"Kane was injured yesterday, and Llorente still doesn't play, so that kind of says they still haven't find a way or the person to replace him.
"He was missing for a couple of months last season, and they got through and still had a good season. I'm not saying they can't win without him, and they will, but the problem of who they bring in as a second striker is still an issue."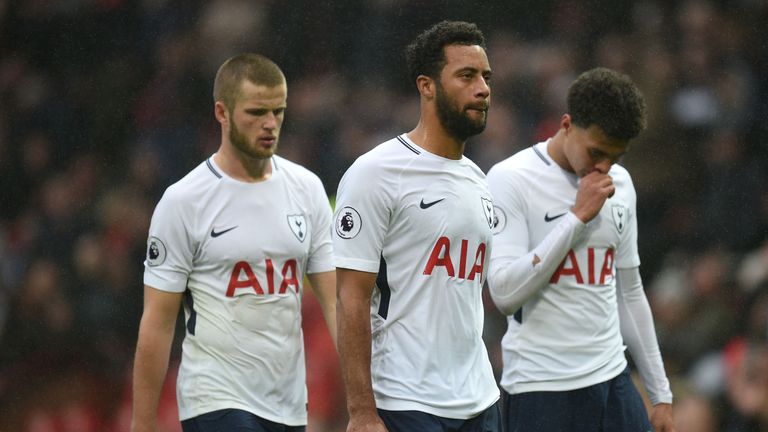 Spurs began the month in fine style, beating Bournemouth and Liverpool in the Premier League and earning a creditable draw against Real Madrid at the Bernabeu, but the club's exit from the first domestic cup competition of the season means they will now go over a decade without silverware.
Having been accused of showing "arrogance" by Jamie Redknapp after surrendering a 2-0 lead in the defeat by the Hammers on Wednesday, Mauricio Pochettino's side were guilty of making two crucial errors against United.
Dele Alli missed a gilt-edged chance from close range while Eric Dier switched off from Romelu Lukaku's flick-on to allow Anthony Martial to score the 81st-minute winner.
Sunday Times football correspondent Jonathan Northcroft believes the club will have to get used to criticism if they want to be considered among the Premier League elite.
He said: "I still think Tottenham lack that big personality as a club and as a team. I think they fall short of that. They fell short yesterday at the end of a tight game against a rival, they manage to lose it.
"In midweek, in a Cup game against West Ham they manage to lose when they're 2-0 up and this follows just the point in the season when you think they've arrived after beating Liverpool.
"Pochettino has put himself higher up to be shot at, and he will have to deal with that if they are to be a really big club. If Manchester United had lost the game yesterday in those circumstances, or Arsenal, we'd be killing them."