Mauricio Pochettino says Dele Alli is 'increasing his level' at Tottenham
Last Updated: 31/10/17 4:09pm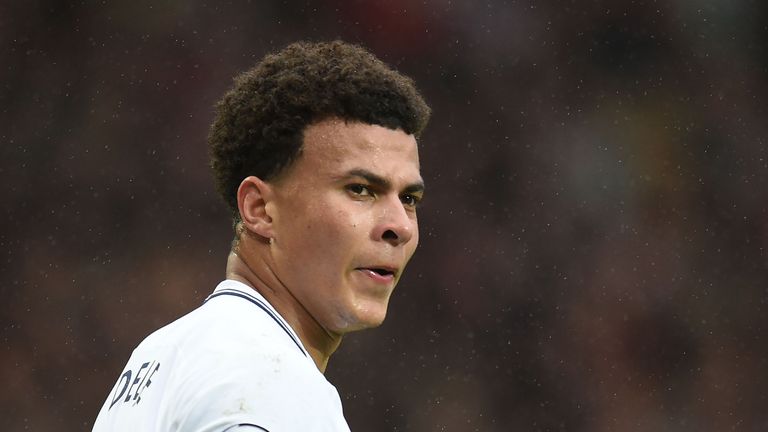 Tottenham manager Mauricio Pochettino says he is not concerned about Dele Alli's form or well-being ahead of the showdown with Real Madrid on Wednesday.
England midfielder Alli is poised to make his first Champions League appearance of the season, having missed the first three due to suspension.
The 21-year-old is a key man for club and country but there have been murmurings that he has been slightly below his best this season.
But Pochettino is unperturbed and thinks returning to the Champions League fray will be a major boost for Alli.
"When a player is not involved, you feel a little bit down," said Pochettino.
"Sometimes he had to stay at the training ground, alone, training. It was not easy for anyone. Maybe he was affected a little bit about that.
"Now, we're so happy with the way he's doing.
"His internal motivation is higher now, to try to compete at his best level. We're very happy with his performances, he's increasing his level.
"I'm not worried about him. It's true, he's disappointed too that he's not at his best.
"But it's coming, like the winter is coming."
Tottenham sit level with Madrid on seven points in Group H and it would appear a good time to play the European champions, who slipped to a shock La Liga defeat against Girona on Sunday.
Real will also be without injured trio Gareth Bale, Keylor Navas and Raphael Varane at Wembley but Pochettino is taking nothing for granted.
"We're not going to watch anything related to Girona," he said.
"We only analyse the Champions League games, and 15 days ago when we play against them.
"I think Real Madrid have the capacity and quality to change completely in two days."
And Pochettino has called on his squad to take the fight to Real as they bid for what would represent a significant victory.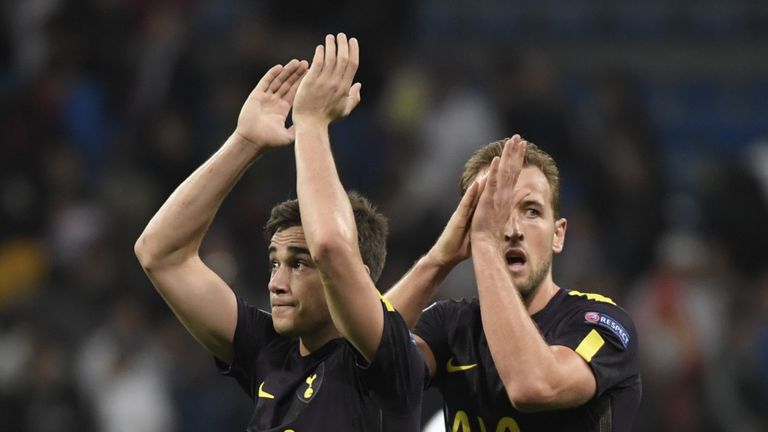 "It's a good opportunity and a great challenge," said Pochettino.
"I have the belief we can win. I have faith in my players.
"We must play with freedom and enjoy the game. We have to show our quality.
"That's the last step we need - mental.
"It's not about training harder or running more. The last step is mental for us as a club and it's about working hard to change everything in the future."