Mauricio Pochettino insists Tottenham have no Wembley concerns
By Gerard Brand
Last Updated: 25/11/17 7:10pm
Tottenham manager Mauricio Pochettino insists he is not concerned about his side's form at Wembley.
The 1-1 draw with West Brom on Saturday means Spurs have dropped as many points in their first seven Premier League games at Wembley this season than in their previous 23 at White Hart Lane (nine).
Pochettino felt his side created enough chances to win the game, and insists he is not worried about Spurs' performances at Wembley.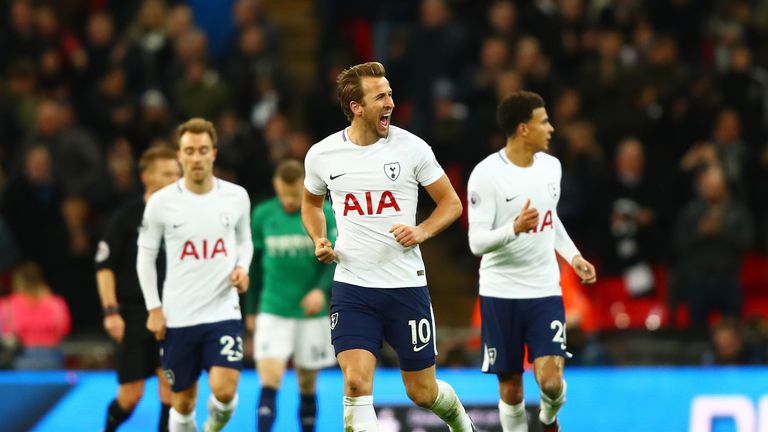 He told Sky Sports: "No concern, that is football. We created a lot of chances today, we had the chances to score and win the game but it wasn't for us. We just keep going and working, and try to be competitive again."
Spurs went behind early on to Salomon Rondon's goal, but saved a point late on through striker Harry Kane.
"Of course we are disappointed. In the way we concede the first goal, and then they had the belief.
"For us it was difficult, it was a massive impact for us, and difficult to come back to the game.
"We moved the ball so slow in the first half, only in the last 15 minutes did we increase the level and the tempo."
Tottenham looked hungover in the first half from their Champions League exploits in midweek - a 2-1 win at Borussia Dortmund - and Pochettino did admit that his side were struggling to move the ball with pace and that freshness did have an impact.
"Of course when you are playing a team that is fresh, and they find the goal very early after three minutes, it was a massive impact for us.
"It's true that we feel a little bit difficult to move the ball, and it is true that we find in the last 15 minutes of the first half the space, the second half was better, but we could only score one and that's why we're disappointed because I think the team deserve more."