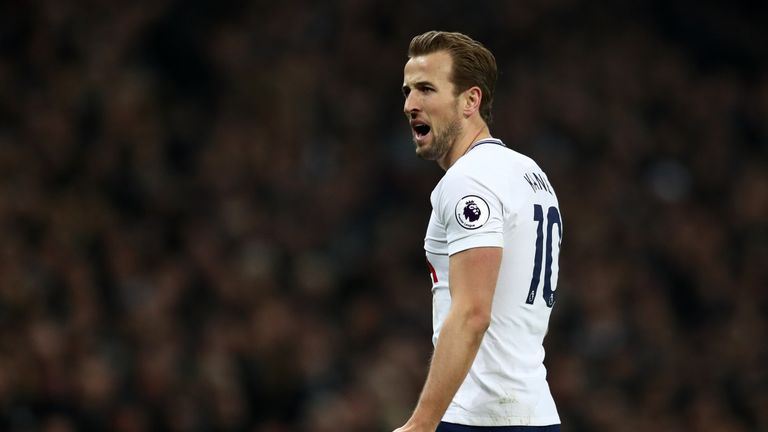 Harry Kane has admitted to having a "chip on his shoulder" after being released by Arsenal as a youngster, but says the decision was the "best thing that ever happened".
Kane, who reached 100 Premier League goals for Tottenham on Sunday with an injury-time penalty in the 2-2 draw against Liverpool, was released by Arsenal's academy when he was eight years old.
The England international then remained patient at Tottenham, breaking into the first team in 2014 before going on to become Europe's top goalscorer last year.
Speaking ahead of Saturday's north London derby at Wembley, Kane told The Players' Tribune: "I remember the first time we played against Arsenal [for Tottenham's academy] and even back then, I had a chip on my shoulder.
"It might sound ridiculous. I was only eight when they let me go, but every time we played them, I thought: 'Alright, we'll see who's right and who's wrong'.
"Looking back on it now, [being released by Arsenal] was probably the best thing that ever happened to me because it gave me a drive that wasn't there before."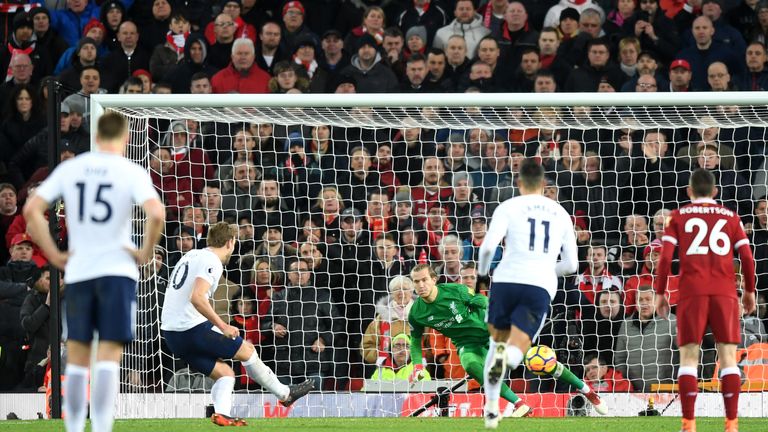 Kane has scored six times in as many matches against Arsenal for Spurs, including twice on his first appearance against the Gunners in February 2015.
Reflecting on that game, Kane said: "We were in the tunnel, and I thought: 'Okay took me 12 years, but we'll see who was right and who was wrong'.
"I scored two that day, and the winner in the 86th minute was something that I'd never even dream of visualising before a match.
"It was a header - probably the best header I've ever scored - and that feeling when it hit the back of the net, I've never felt a rush like that in my whole career."
"I remember walking round the pitch after the final whistle and clapping to the fans and it felt like: 'well, I told you so'."