Tottenham will 'deserve' trophies when they come, says Mauricio Pochettino
Last Updated: 15/03/18 4:51pm
Tottenham will not throw money at their squad in a bid to try and "buy trophies", according to boss Mauricio Pochettino.
The club's last trophy success was their League Cup triumph in the 2007-08 season, but they face Swansea in an FA Cup quarter-final on Saturday and are one of the favourites to win the competition.
Pochettino is excited by the task of ending Tottenham's decade-long trophy drought and says his players are also relishing the challenge.
"Tottenham in the last few years have shown unbelievable quality and played good football," Pochettino said ahead of Saturday lunchtime's visit to the Liberty Stadium.
"People who understand football know very well that this is a very exciting project because we are not a club that is going to buy trophies, We are going to deserve trophies.
"The players are so happy. The worst thing in life is to compare [yourself] with others. We need to compare with ourselves. The players, they feel [and should be] proud about all they are doing."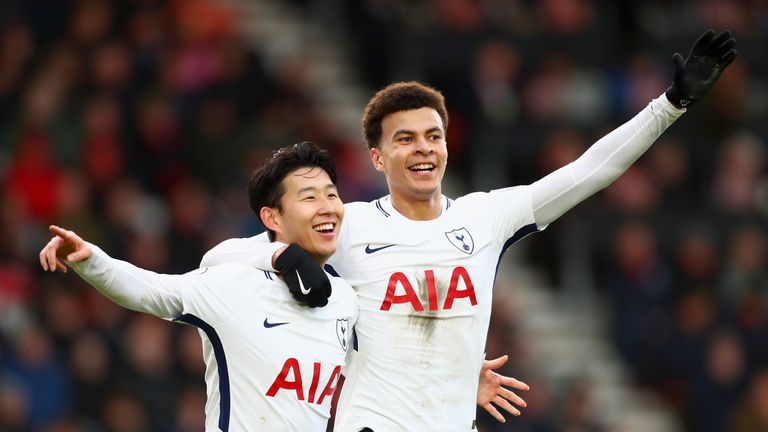 Pochettino is confident Tottenham will soon be among the trophies but says his blueprint for success is linked to playing the game a certain way.
"Look of course I would like to win some trophies but not for myself but to deliver it for the fans," he said.
"I am not an egocentric person, who likes to win titles to put on my shoulder.
"Always in football, it is about winning - but how - is also important too. That is my point of view. But in terms of the project I think we are doing fantastic."