Tottenham's Dele Alli says nobody wants to be 'labelled as a cheat' after diving accusations
Last Updated: 17/03/18 2:48pm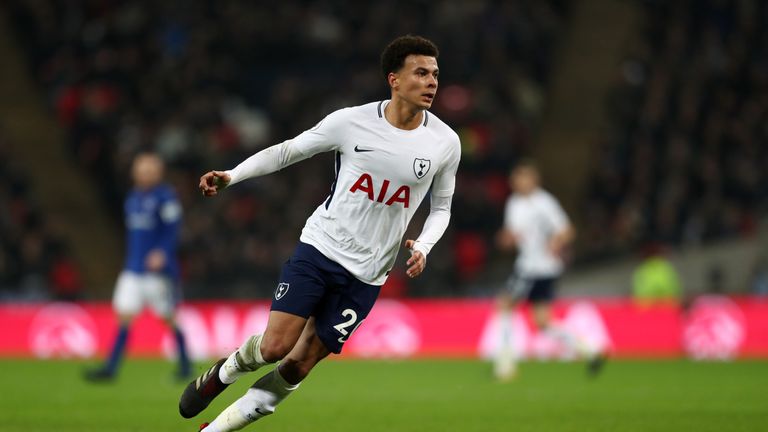 Tottenham midfielder Dele Alli says nobody wants to be "labelled as a cheat" after he was accused of diving in last month's win over Crystal Palace.
Alli had a number of penalty appeals turned down by referee Kevin Friend in the 1-0 win for Spurs at Selhurst Park, and the 21-year-old was accused of attempting to win a penalty after colliding with Wayne Hennessey in the second half.
Alli has already received two bookings for simulation this season, in games against Huddersfield and Liverpool, but the England international insists he does not intentionally try to deceive officials.
"Nobody wants to be labelled as a cheat. It's an opinion and everyone has a different opinion," Alli told The Daily Mirror.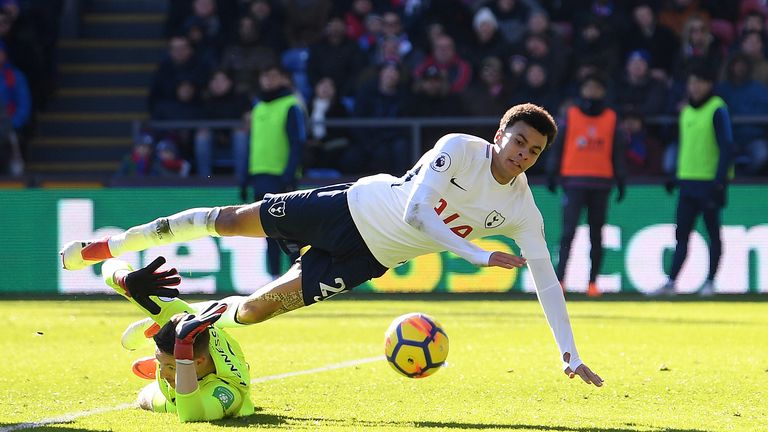 "I get into the box a lot and round the box, and I'm an attacking player and I get a lot of fouls.
"That's the beauty of football. It's all about opinions, but the main one that matters to me is my family's and my coaches. I'm confident in what I believe in, what they believe in and what the manager sees. There are some that look bad.
"It's different when you are in the action. The one at Crystal Palace, that's the one I saw a lot of reaction to. I was running through and, at the time, all was going through my head was that I didn't want to step on the keeper.
"But when you watch it back and people start saying stuff, it can look a lot different. That's why I think it's important that as players, not just about diving, about other stuff too, you don't get too involved in it and just focus on what you are doing.
"As long as your main focus is football, then that's all you need to think about."