Ben Davies says Tottenham are expecting a Manchester City backlash on Saturday
By Richard Cooke
Last Updated: 11/04/18 9:00pm
Ben Davies says Tottenham are expecting a backlash from Manchester City when they meet in the Premier League at Wembley on Saturday, live on Sky Sports.
City have lost their last three games, the two legs of their Champions League quarter-final against Liverpool and the 3-2 defeat against Manchester United which prevented them from sealing the title last weekend.
In contrast, Spurs are on a roll having gone 14 games unbeaten in the league but defender Davies believes it may not be a good time to face City.
"I'm pretty sure they are going to be desperate for the win after the results they have had this week," he told Sky Sports News.
"It's been a sticky patch for them but they have been flawless this season. It is going to be a tough game, we are definitely expecting them to come all guns blazing and we've got to be ready for that."
Tottenham's last defeat in the league was a 4-1 reverse at the Etihad Stadium in December and Davies remembers just how difficult City were to play against.
"I think it was just how organised they were. They knew their roles down to a man on the pitch," he added.
"They made it tough, they moved the ball quickly and on the day they were the better team.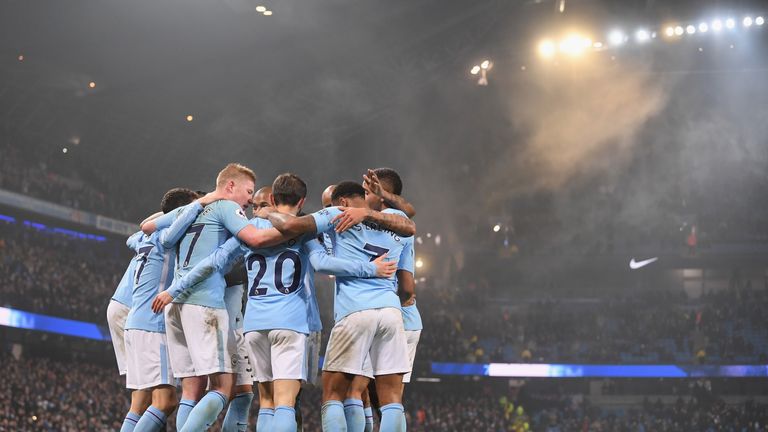 "But it is another game this time, it is a different time of the season and we've got to be confident going into it.
"It's going to be a tough game, of course, but we've got to be ready."
Ben Davies was speaking at an event to promote the "wellbeing 4 you" scheme, which is run by the Spurs Foundation in partnership with the Neasden Temple in north west London. The aim is to support the temple's community to try to lead healthier lives.