Harry Kane relishing Champions League football at Tottenham's new home
By Richard Cooke
Last Updated: 10/05/18 11:22pm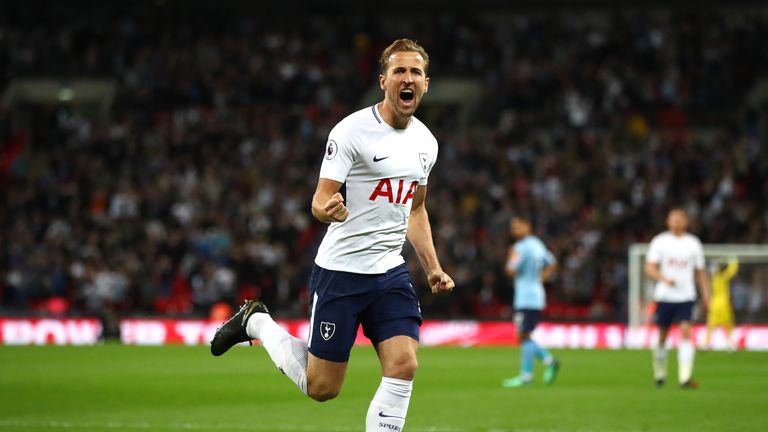 Harry Kane says the fact that Tottenham will play Champions League football in their new stadium next season will help them keep their top stars.
The England striker scored his 28th Premier League goal of the season on Wednesday as Spurs beat Newcastle 1-0 to book a third successive campaign in Europe's top club competition.
Toby Alderweireld, Christian Eriksen and Kane himself are all reported to be on the radar of some of the biggest clubs on the continent but Kane believes the team will stick together.
"You never know in football. In transfer windows you can never put your finger on it," he said.
"But it is a big attraction, a massive new stadium, a great team. The next step is winning stuff but this is a big year for us, hopefully we can have a massive year next year and win some trophies.
"[Champions League] is the big attraction, it is what everyone wants, especially the top players around the world. It's massive.
"For us it is important with the new stadium. You want to be playing Champions League football and I can't wait for those Champions League nights at the new home."
Kane feels that Tottenham's qualification for the Champions League is particularly impressive given they have played all their home games at Wembley.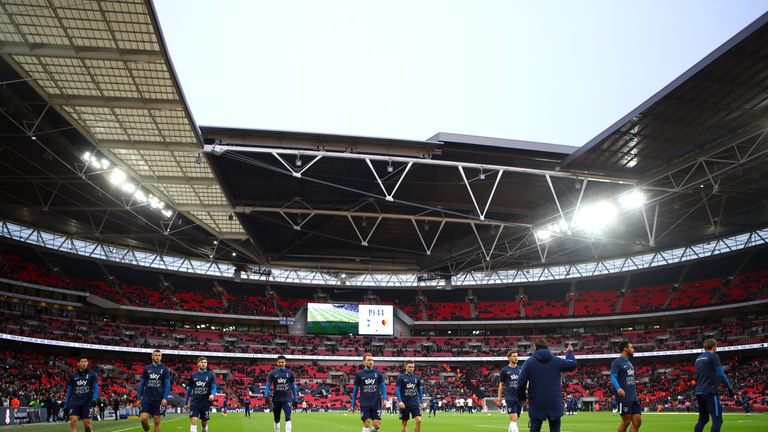 "It's been a tough year with Wembley," he added. "It's not easy when teams come here. It's a big game for them, big stadium for them.
"We've had to deal with that, deal with the pressure of that. I think some people underestimate how tough it has been at times, 38 games away from home in the Premier League really, and in a competitive league, that's tough.
"Especially with the top six, everyone is fighting for a Champions League spot."
Kane will soon be turning his attention to England's World Cup campaign and despite looking off the pace at times following his ankle injury in March, the 24-year-old is confident of being fighting fit for the tournament.
"I feel good, it's hard to say. It's the end of the season," he said. "It has been a long season and a tough season so there will always be little niggles around the body and aches and pains.
"That's part of it. I'm at the stage where everyone is at, tired, but we have plenty of time to prepare for Sunday, then plenty of time to prepare for the World Cup."