Heung-Min Son has vowed not to ease off in his quest to achieve titles with Tottenham after returning from the Asian Games with a gold medal.
All able-bodied South Korean men are required to complete 21 months of military service before the age of 28 - but exceptions are made for those who win an Olympic medal or the Asian Games for their country.
Son helped South Korea beat Japan 2-1 at this month's Asian Games final, meaning the 26-year-old has been able to resume his Premier League career with Spurs.
It came as a relief to club chairman Daniel Levy and manager Mauricio Pochettino after Son signed a new five-year contract in the summer.
In an exclusive interview with Sky Sports' Rob Palmer, the forward is now determined to take full advantage of having avoided military service by firing Tottenham to silverware.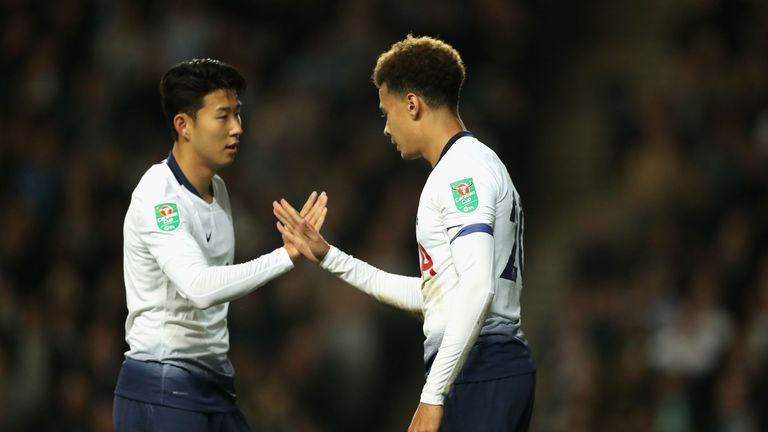 He said: "Some players get out of the army and don't care anymore. I don't want to do that, I want to be even hungrier and work even harder. It always pays off.
"I'm very grateful and thankful and felt sorry for my team-mates and the fans [during the Asia Cup]. I could feel they missed me and I missed them as well. But we won the cup, I'm very happy, and I was very proud to come back to show the fans.
"It meant a lot to South Korea. No team has won it twice in a row. We've done it though, and our country is very proud of us and I'm very proud of our country.
"I wasn't thinking about military service, the first thing was to go there and win the tournament. Of course, I wondered in the tournament if I was in a good position, but my goal wasn't to avoid the army. Now, I'm in a good position of course, but I'm still hungry, and work really hard to make sure I don't disappoint the fans.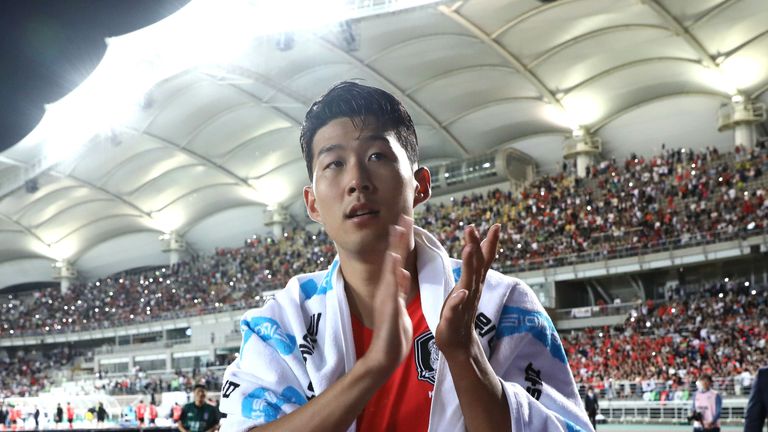 "Of course [I was prepared for it] - I didn't have a choice. I would have to do it. But I don't want to think about it, of course. I just want to focus on football now. What can be better? I come here, train every morning in a wonderful training ground.
"Now I'm back, of course I want to give a present to the team and the fans after coming back from the Asian Games, get some confidence back and of course, it's more important we win, but I will try if I play to score some goals to get the feeling back."
Son admits he found it difficult to adapt initially to life in England following his £22m move from Bayer Leverkusen in August 2015.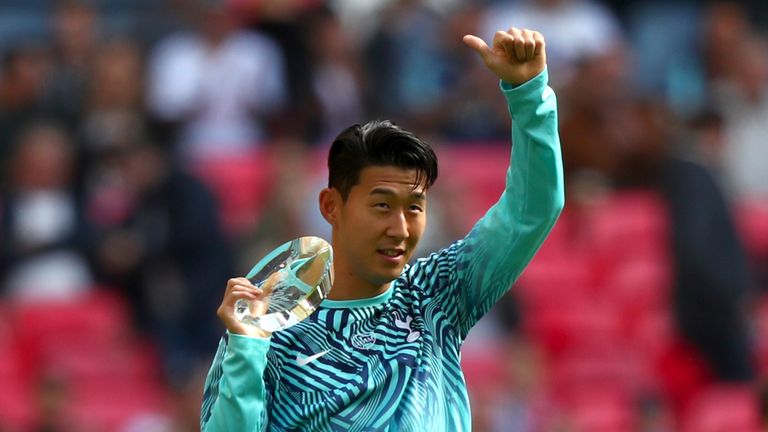 The forward scored the winner on his first home start in the Premier League against Crystal Palace, but it would prove something of a false dawn, with the South Korean scoring just three more league goals in his maiden season.
A foot injury resulted in him missing six games in his first autumn, but Son is thankful to Pochettino for having helped him reach his potential.
He added: "It was not great, my first season. Still, I'm not the perfect player but my first season in the Premier League was really tough and difficult.
"It was many things. Maybe I was not great, or I was not ready to fight. Maybe I joined the club and a few games were really good, but then I got an injury I went a little bit downhill, and didn't push myself.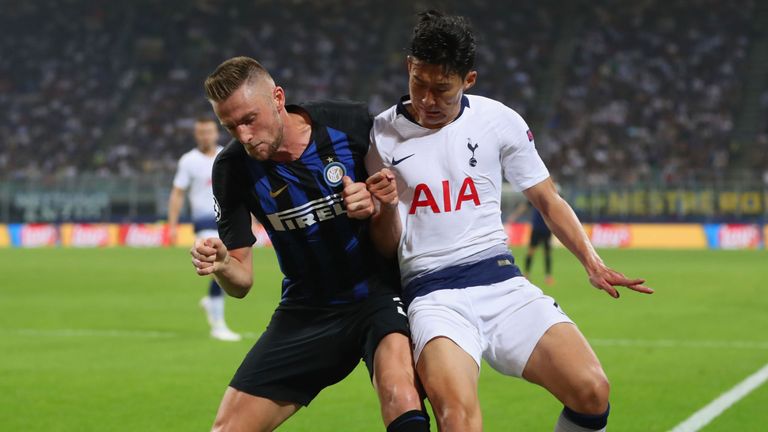 "I wanted to, but I was not good enough. I went away, came back for pre-season and really wanted to play for this team, and that's why I'm here.
"My English still isn't so good, but I couldn't speak any in my first season. I tried it, but it wasn't so great. I didn't push, and without the help of this coaching staff and team maybe I wouldn't be here.
"I'm really grateful [to the manager] because I want to work with him. He gives me confidence, always. It doesn't matter when, he supports me and pushes me.
"I have proved a lot of things in the last three years here, I've played a lot of games here but the training sessions have made me a lot better too. I can feel it."