Mauricio Pochettino says Tottenham would like to keep Christian Eriksen for the long term but admits that the player's situation is "dynamic".
The Danish playmaker produced a typically outstanding display - including a great goal from 20 yards - as Tottenham thrashed Everton 6-2 on Sunday.
Eriksen's contract expires at the end of next season and he continues to be linked with possible moves to some of the biggest clubs in Europe.
Asked if he thought a new deal could be agreed with Eriksen, Pochettino said: "Football is so dynamic. It changes every day, every season.
"It depends not only on your decision, but it is always a player's decision.
"Now is a moment to enjoy our present.
"Of course, it is a person that the club wants for the future, but now we need to be focused - a player like him is focused and tries to deliver a great performance in the way that we need.
"A decision is going to happen at the end of the season or [maybe] a decision will happen in the next few days, in January.
"Football is so dynamic - it is decision, decision, decision.
"I hope we are going to take the best decision for the club and hope the player can take the best decision for them and for the club - it is about negotiation and many things that happen.
"Football is so dynamic, always you need to move on."
The win at Goodison Park continued a superb season for Spurs, who are third in the Premier League and six points behind leaders Liverpool.
Pochettino's squad welcome Bournemouth on Boxing Day and the Argentine said: "Remember, I told you in the first press conference after the World Cup, it was going to be the most difficult season for us.
"We are in a very good position - the last 16 of the Champions League, the semi-final of the Carabao Cup, third in the table - when many things were negative and when the circumstances were not the best to start the season.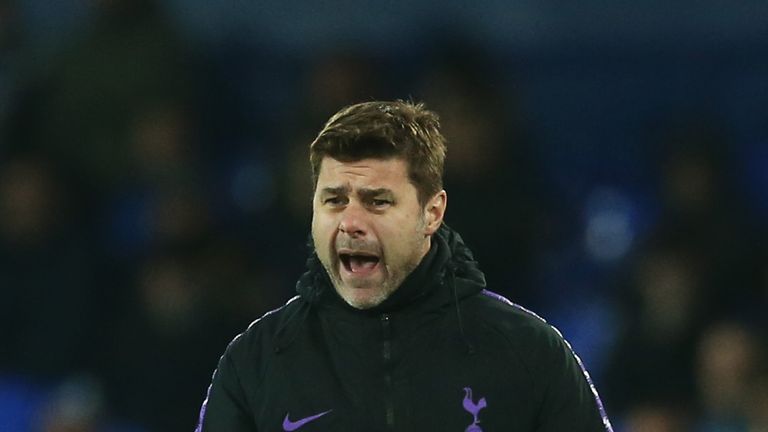 "We fight a lot, all together, and we are doing a fantastic job, but now we have to prepare for the game against Bournemouth - because it is going to be a tough game.
"The competition does not wait for you, what happens a few minutes before does not count, and you need to show again your quality - and that you are ready again to compete for a competition which, for me, is the toughest in the world."