Harry Kane penalty decision in north London derby was incorrect, says former referee Dermot Gallagher
Kane was in an offside position before he was fouled by Shkodran Mustafi
Last Updated: 04/03/19 4:04pm
Former Premier League referee Dermot Gallagher has explained why Anthony Taylor made the incorrect call in awarding Tottenham a penalty in the north London derby on Saturday.
On Saturday, Kane rattled in a 74th-minute spot-kick to cancel out Aaron Ramsey's first-half opener before Hugo Lloris kept out Pierre-Emerick Aubameyang's penalty to ensure the game ended 1-1, a first Premier League draw for Spurs in 33 matches.
The hosts were handed a way back into the game when referee Anthony Taylor adjudged Shkodran Mustafi to have fouled Kane, though it looked soft and Kane was shown to be in an offside position when Christian Eriksen played the ball.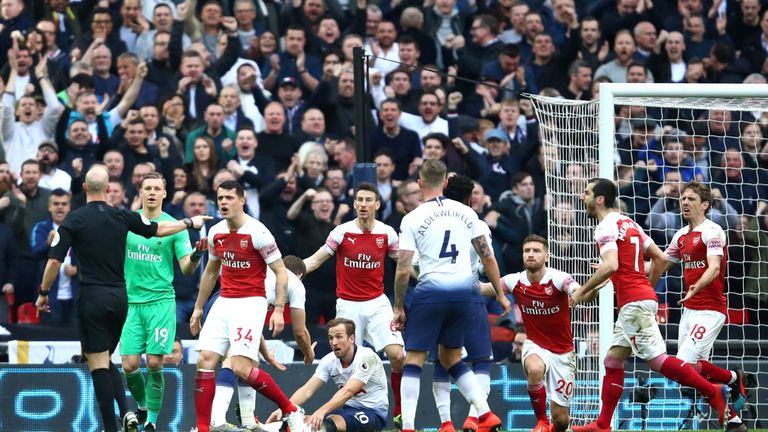 There was little doubt the England captain was going to convert from the spot, and speaking on Ref Watch on Monday, Dermot Gallagher has explained why Taylor wrongly came to the decision to award Tottenham the spot-kick.
"What I would say first of all is that's a great spot from the referee for the penalty," he told Sky Sports. "It was definitely a foul. I think the problem occurs at the outset because the assistant isn't in the right start position, and he's always playing catch-up then.
"He doesn't see that Kane challenges for the ball, and because he doesn't see that, he doesn't flag offside. But the minute Kane challenges for the ball, he becomes active and involved in play, and therefore offside should've been given.
According to Law 11, the Offside Rule, "If a player in an offside position is moving towards the ball with the intention of playing the ball and is fouled before playing or attempting to play the ball, or challenging an opponent for the ball, the foul is penalised as it has occurred before the offside offence."
Dermot added: "In a nutshell that means, at the minute the free-kick was taken, if I'd have grabbed hold of you at that point, and you hadn't challenged for the ball, I could give a penalty.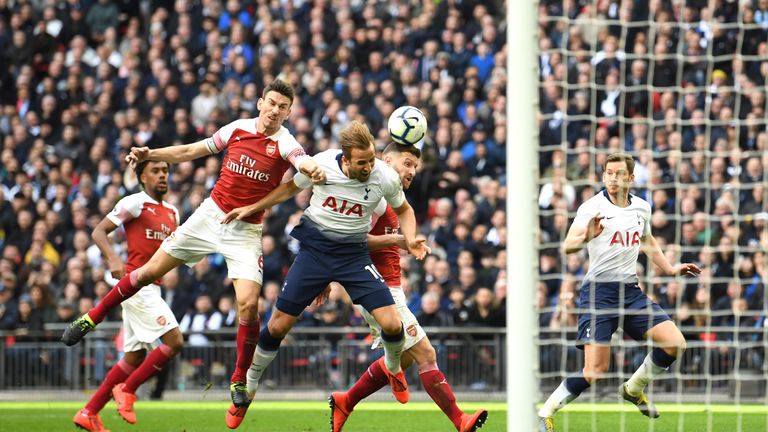 "Because Kane challenged for the ball, the clue there is that he's in the air. That shows he's going for the ball, and if he goes for the ball, that negates the first bit."
Mustafi was penalised for denying Kane a chance to reach the cross with referee Anthony Taylor awarding the penalty, but Dermot explains why the German defender was not subsequently sent off once the spot-kick was awarded.
"It's not a red card, because you have to be in possession of the ball, which he wasn't or able to gain a clear possession of the ball, but it was in the air. There's a doubt, which means it can't be obvious and the law says it has to be an obvious goalscoring opportunity."