Spurs boss Mauricio Pochettino says it is 'not fair' Ajax do not play this weekend
Watch Tottenham vs West Ham live on Sky Sports Premier League on Saturday from 11.30am; kick-off at 12.30pm
Last Updated: 26/04/19 1:56pm
Tottenham boss Mauricio Pochettino says it is "not fair" that Ajax have been given the weekend off ahead of the first leg of their Champions League semi-final.
Spurs face West Ham in the Premier League on Saturday but Ajax do not play after Dutch football authorities postponed all Eredivisie fixtures, giving them more time to prepare for Tuesday's game.
"I know the Premier League and FA have tried to help," said Pochettino. "But it's true, the Premier League is completely different to the Dutch league. Football in Europe is completely different to England.
"The reality is they are going to have more time to prepare and avoid risk. When you play Saturday and Tuesday, and the game on Saturday is a derby, playing for big things, the concentration and effort is massive. You can have some problems.
"The fact is I think it's not fair. If it was the opposite where we had one week to prepare for the semi-final and Ajax play Saturday, I would think the same, that it's not fair for them.
"I don't want to create a debate. The fact is, playing a Champions League semi-final, both teams must have the same time to prepare."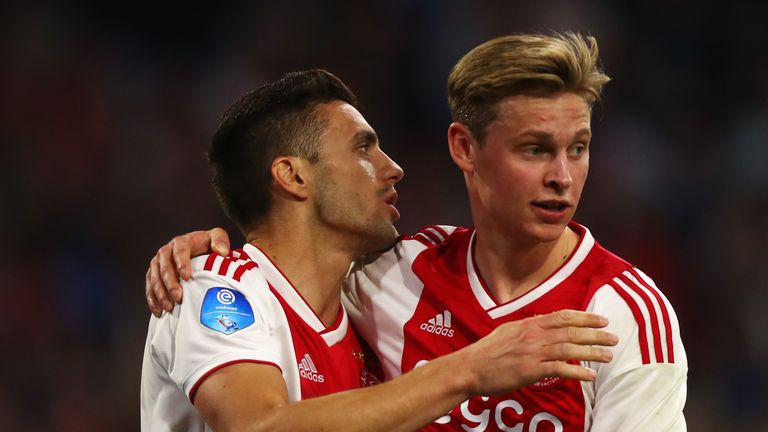 While Ajax have seven days to prepare for Tuesday's first leg, Pochettino says Spurs cannot afford to take their eyes off West Ham as they seek a win that will significantly boost their hopes of a top-four finish.
"It's better for them to have time to be focused on Tuesday's game against Tottenham because you are not preparing for the game in your league," said Pochettino.
"For us, after Manchester City we are thinking about trying to beat West Ham. We are not thinking about Ajax. It's completely different.
"We must start to think about Ajax after the game after Saturday. That is an advantage [for Ajax] but sometimes it can be a disadvantage because you have too much time to prepare.
"What's for sure is they are going to avoid risk and we are going to take risks.
"When you compete three days beforehand in a game you must win if you want to be in the top four, and it's an emotional game because it's against West Ham, the effort [required] is massive.
"That is why we are excited and so motivated. It is a massive challenge for us."