Fabrice Muamba makes emotional return to White Hart Lane
Fabrice Muamba broke down in tears after returning to Tottenham for the first time since suffering cardiac arrest there.
Last Updated: 08/11/12 11:08pm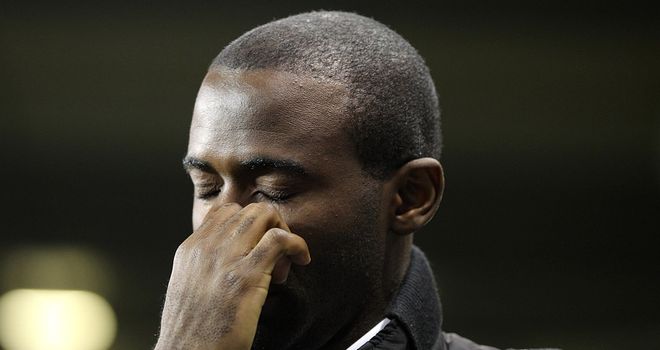 The 24-year-old's heart stopped beating for 78 minutes but he has since made a full recovery and was introduced to the crowd at half-time of Tottenham's 3-1 Europa League victory over Slovenian side Maribor.
Muamba emerged from the tunnel to a standing ovation from the Spurs fans and went over and pointed to the exact spot where he collapsed.
Struggling to speak, an emotional Muamba said: "I can't express... All I can say is thanks to the Tottenham fans the way they reacted (when he collapsed).
"There are people out there who prayed for me. I want to thank the chairman, and to all the Spurs fans. I am grateful to them. They are awesome fans."
Muamba has spent his recent time writing an autobiography and is attempting to raise awareness about heart problems.
"We just want to raise money so everyone has their heart checked," he added.
"Today I wanted to visit that place (White Hart Lane) one more time for closure."