Transfer news: Paulinho 'won't regret' choosing Tottenham and is relishing switch
Brazil ace Paulinho believes he will have 'no regrets' choosing Tottenham after agreeing to switch to White Hart Lane.
By Paulo Freitas
Last Updated: 03/07/13 1:02pm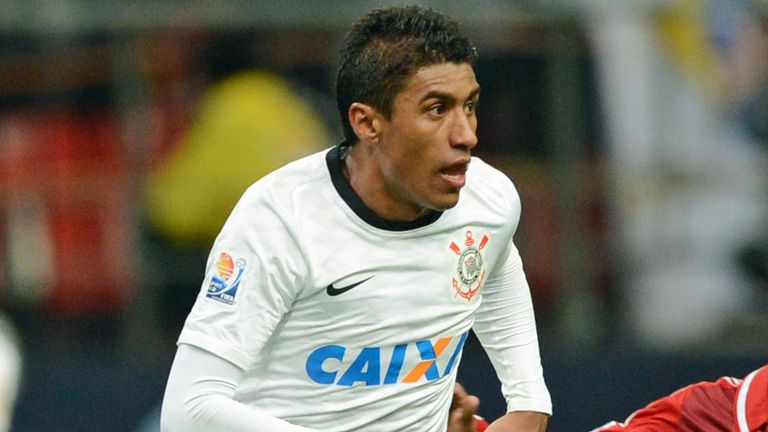 The 24-year-old confirmed his move on Tuesday, revealing also that he had been a target for Italian giants Inter Milan.
He insists he is happy with his choice, believing Spurs offer him the best path for his career.
He told ESPN Brasil: "They (Tottenham) made an offer to my agent and to Corinthians, I sat down, analysed the proposal and chose Tottenham. We think it was the best path, the best option.
"I am moving from one big club to Tottenham, another club in a big league. I am sure I will perform my job to the best of my ability. I don't regret and I won't regret [this decision]."
Paulinho, who has previously played in Lithuania and Poland, also revealed he turned down an offer from a Russian club two years ago because it was not right for his career.
He said: "I received an offer from Russia that was way higher than what I earned at Corinthians, but that wasn't my focus. My focus was to stay at Corinthians, I refused a huge offer because of the Confederations Cup and the World Cup.
"The moment is not to think about the financial aspect, I have to think about my career. You can earn money anywhere, a guy that earns one million does the same as someone who earns 500 thousand, you need to have a good head.
"I received a huge offer, to earn 10 times more. I played in Lithuania and Poland for two and a half years, and I thought that I would be hidden in Russia, stay far away from the national team, with no visibility.
"I focused on my career first and on the financial aspect later."