Premier League: Tottenham's Hugo Lloris plays a 'risky game' but has faith in his ability
Hugo Lloris has admitted that he plays a 'risky game' but insists he has always backed himself to succeed.
By Patrick Haond
Last Updated: 07/01/14 12:06pm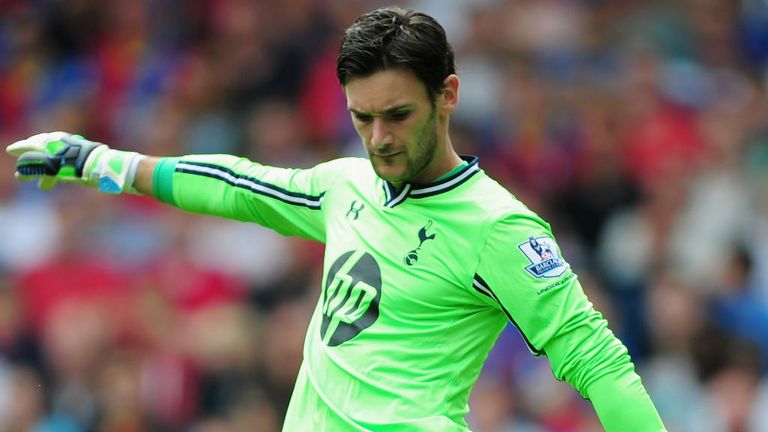 Lloris, who made the move to White Hart Lane from Lyon in 2012, concedes that a goalkeeper faces different challenges in the Premier League due to the pace and power of English football.
He was warned that he would struggle to cope and his style of rushing off his line, sometimes out of his area, to help the defence, has led to mistakes at times.
However, the France international remains convinced that it is the right approach and believes he has improved as he has adjusted to life at Spurs.
"Let's say in England football is different than in France, notably in game speed," he told France Football. "No one is giving up too. I discovered that coming here.
"In England there is a lot of contact in the box, a lot of quality crosses. A lot of presence too. Here, the keeper is less protected than in France or in European competitions. It is important to know to fight, notably on corners.
"I have always heard I am not strong enough, I didn't have the right body for that league. That is no trouble to me, as long as you know your body and your qualities and drawbacks.
"Since I have been in England I didn't rush into body-building. I have gone on working as I did in France, but adapting to the different approach of the keeper's position.
"I always had a risky game. I have always tried to control my box, and even a bit further away.
"I want to be the boss of the area. Then, sometimes you get success, sometimes not."
Lloris had to bide his time when he first joined Tottenham as Brad Friedel remained first choice for a few months, but he insists there were positives he could take from the experience.
He said: "It was a good experience. After a difficult two-and-a-half months, things were back to order naturally.
"When you move to a new country there are a lot of things you have to adapt to. Language, culture.
"You have to find a new life equilibrium, settle in with your family, discover your team-mates and I was lucky to find some French-speaking players.
"But both on a human and sporting level, it allowed me to grow. I always kept a kind of serenity. Then, if it had lasted, maybe I should have made other choices."