Mauricio Pochettino proud of Tottenham players despite Capital One Cup loss
Last Updated: 01/03/15 8:43pm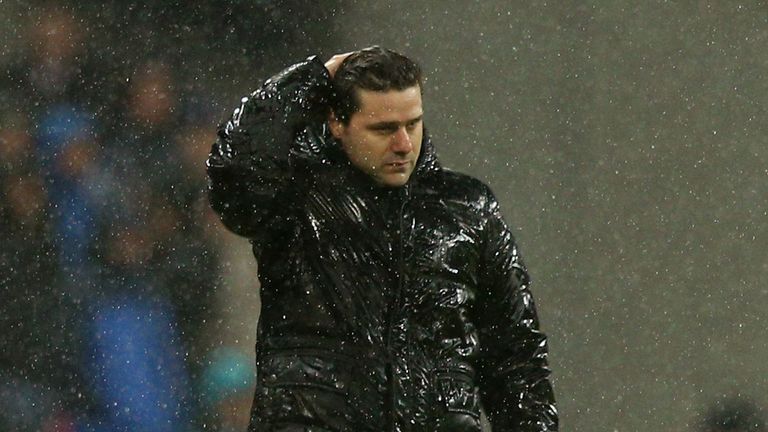 Tottenham boss Mauricio Pochettino said he was proud of his players despite losing 2-0 to Chelsea in the Capital One Cup final.
Spurs had the better of the first half at Wembley with Christian Eriksen coming closest to scoring when his 10th-minute free-kick cannoned back off the crossbar.
However, John Terry's opener on the stroke of half-time proved to be a sucker punch that Pochettino's side could not recover from.
The majority of Spurs' side were playing in their first cup final, and the Argentine head coach pointed to that inexperience hindering Tottenham's chances of success.
"Chelsea are one of the best teams in the world, with very good players," Pochettino told Sky Sports. "We are young. They have players who have played in 12, 13 or 14 finals.
"For a lot of players it was their first final, so we are proud. Congratulations to Chelsea.
"I am disappointed for our supporters, but we made a big effort.
"It is hard, but we need to look forward. This is the first step for this group. We are strong and showed plenty of character and personality."
Tottenham exited the Europa League after defeat in Fiorentina on Thursday, and only arrived back from Florence on Friday morning.
Pochettino highlighted that this may have given Chelsea the edge over his side.
"It was difficult to prepare for this final, with us playing on Thursday," Pochettino added. "I am not making an excuse, but this is the reality.