Tottenham are ready to bid £12m for Burnley striker Danny Ings, according to Sky sources, but why would the Premier League side look to bid a month before the end of his contract?
Ings' current deal runs out on June 30, and any club signing the 22-year-old on a free transfer would have to pay Burnley compensation.
But Sky sources understand Spurs are ready to steal a march on any rival suitors by offering an eight-figure sum now in the hope they will get the first chance to talk to the player. 
Here, Sky Sports' Andy Burton explains Spurs' reasoning behind a potential bid at this stage.
Why are Tottenham bidding £12m for a player who is out of contract in a month's time?
Interest in Danny Ings is obviously high – it's not often a player of his age (22) and calibre becomes available on a free transfer. He has just scored 11 Premier League goals – all the more impressive when you consider it was for a relegated team in his debut season at this level.
A number of clubs in the Premier League and abroad have reportedly expressed an interest in signing him, with Liverpool thought to be the main contenders for his signature at this point, although Tottenham have been keen on him for some time.
Ings remains a Burnley player until the end of his contract on June 30, and while he is free to have talks with any club he wishes after his contract runs out, until then he can only speak officially to clubs who make an acceptable bid to Burnley.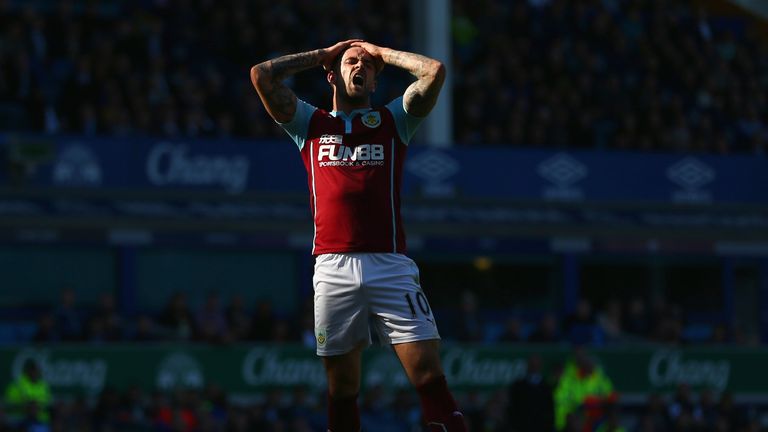 What advantage does this bid give them over other clubs interested in him?
By bidding for Ings now, it enables Spurs to talk to him first – providing Burnley accept the bid. He has made it clear he is going to leave and a fee of £12m would in all likelihood be more than any compensation awarded.
However, Tottenham's period of exclusivity would end when his contract expires on June 30, or if another club has a bid accepted by Burnley before then. It is worth noting - if the details of the fee become public knowledge, then other interested clubs could decide to match any accepted bid, enabling them to talk to Ings too.
It could all be a bluff, however. The story going public could also contribute to driving up any compensation figure should it go to a tribunal, as a committee would consider 'substantiated interest' in the player when awarding compensation. There are all kinds of agendas in play during a transfer window, including that of buying clubs, selling clubs, agents and even third party clubs whose deals depend on other moves happening first. It is a web of intrigue!
Why are Spurs unwilling to wait? Do they think he'd go elsewhere if they did so?
I do not think it is a case of being 'unwilling' to wait, I think if we take it at face value, they're trying to be pro-active. That means paying a premium to have first option on him. Perhaps it's an indication they think they are losing the race to sign Ings, but only they will know that. It's an interesting tactic though, and not one we've seen many times before.
Would you expect other interested clubs to now follow suit and make a similar bid?
It's definitely possible, although I wouldn't expect them to. It could see others spring into action once they know how much it will cost to get him out of Burnley, but this would be an unprecedented move in the transfer market, offering such a large amount for a player out of contract in five weeks.
And don't forget, £12m is only the transfer fee, they still have to offer the best financial package to Ings, in terms of wages, signing-on fees, and bonuses. He could conceivably get more elsewhere, making all of this irrelevant.
Why £12million? Why not a lower amount?
Tottenham have a very experienced transfer negotiator in Daniel Levy. If a bid is made, it will be because Tottenham have made a valuation of Ings, and have factored in their estimation of what Burnley will accept.
Tottenham would probably feel no other club will match their fee, bearing in mind it will be considerably higher than any compensation amount, thus eliminating the competition.
What's all this talk of compensation for Burnley?
Burnley won't end up empty-handed here if Ings leaves on a free transfer to another Premier League club. Due to his age they will receive compensation, a practice which has been in place for a number of years to protect clubs who develop their own talent but can't always afford to keep them.
Who decides what compensation Burnley would get? What's the likely figure?
A Premier League Compensation Committee would be formed, and they would be the ones who determine a suitable amount. These committees are made up of an independent chairman with a legal background, a representative of the Football League, Premier League, the PFA and the LMA.
Between them, they will come up with an appropriate fee based on a number of factors. They would take into account the status of the club the player is leaving, the status of the club he's joining, the amount of money the club paid when they signed him originally, the length of time he spent at the club and the terms of the contract offered to him by the club he's at and the club he's leaving.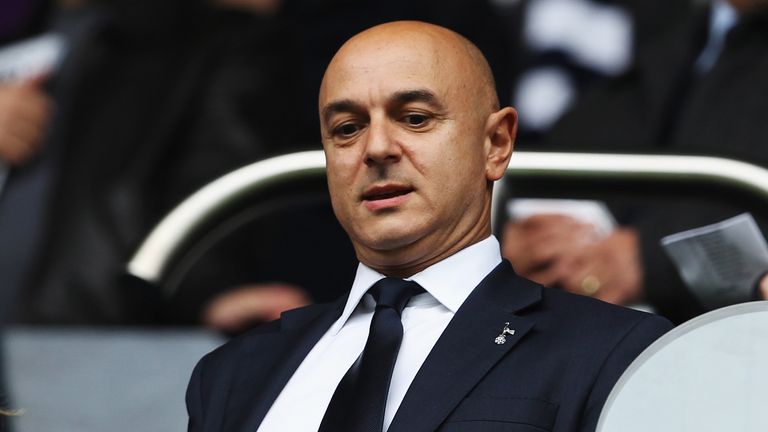 They would also factor in his playing record including any international appearances, as well as any 'substantiated interest' shown by other clubs in signing him – as I mentioned earlier reported interest in a player could see the compensation amount rise.
The panel would also consider other costs, which Burnley would have to provide evidence of, including cost of training and playing facilities, education and welfare requirements, medical facilities, friendly and competitive matches as well as scouting and coaching fees. It's impossible to guess a likely figure due to the amount of detail, but expect it to be lower than £12m.
He only signed for Burnley in 2011, and spent five years coming through the ranks at Bournemouth. Would they get any of the compensation money?
Yes. Although it would probably be a 'minimal' amount (in Premier League transfer fee terms), and probably not more than a couple of hundred thousand pounds.
People say Danny Ings holds all the cards and will make the final decision. Is that true? Do Burnley have any power here?
Absolutely. Burnley can accept any bid Tottenham make, but if Ings doesn't want to go there, he doesn't have to. He can simply say 'no thanks', or if he was pushed, tactically demand such high wages that no deal would be agreed and it would collapse.
Burnley are powerless to decide where he goes at this point in proceedings. Sometimes these moves work well for players, sometimes as they get older it's a gamble that backfires. With all factors considered, Ings and his agent have played this well, and he's very much in control of his own destiny.