Aston Villa considering relocating their training ground because of HS2
Last Updated: 07/12/17 6:43pm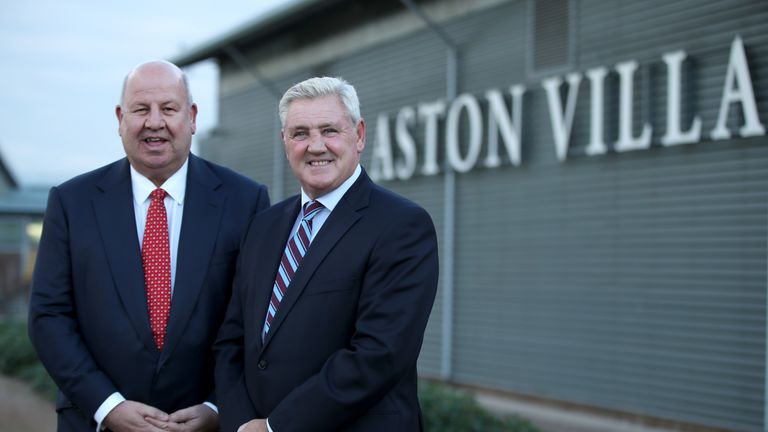 Aston Villa are considering relocating their training ground complex, because the government's high-speed rail link, HS2, is scheduled to run through their academy pitches. 
Villa's chief executive Keith Wyness, met with Department for Transport minister Paul Maynard on Wednesday to show him the impact the £24.7billion high-speed Birmingham to London rail link would have on their Bodymoor Heath training ground complex.
Sky Sports News understand the meeting was productive, and Villa are confident they will get adequate compensation to enable them to remain at Bodymoor Heath, and acquire land north of the main buildings.
Wyness told the Birmingham Mail: "We are hugely appreciative of the time the minister spent with us.
"He showed an obvious appreciation for the significant problem we face and how we are very quickly running out of time.
"Unless HS2 really steps up we face great uncertainty.
"Bodymoor Heath has been the home of the first team since 1975 and is one of the country's top academies.
"If we do not deal with this soon we will not be able to develop our best young players and the stars of the future. It is the lifeblood of the team.
"I know that every supporter will stand with me should HS2 not treat us fairly."