What impact has John Terry had at Aston Villa?
Last Updated: 15/03/18 10:50am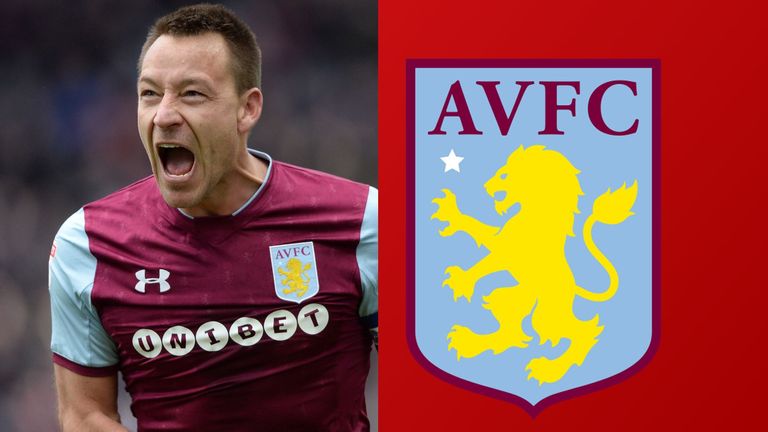 Upon joining Aston Villa, John Terry insisted adding a Championship promotion to his decorated CV would rival his achievements at Chelsea.
Villa are aiming for promotion with nine games remaining and go to Bolton on Saturday - live on Sky Sports Football - looking to avenge a shock midweek defeat to QPR.
Here, we take a look at Terry's impact at Villa, and assess what the future holds for the 37-year-old…
Been there, done that
A cringeworthy social media announcement aside, Terry's arrival was, to many, a catalyst for promotion.
Villa were made favourites for the title, and manager Steve Bruce made it clear the reason for the signing was two-fold.
"What I needed is someone who has been there, done it, worn the T-shirt, and show them how it's done. For the younger lads in the team he'll have an affect on them big style, because of how he's done it, how he's gone about his work, and how he is."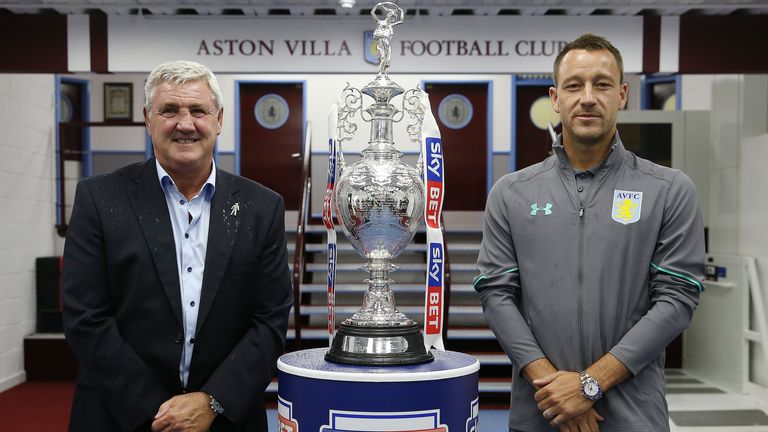 It was a shaky start for both Terry and Villa - conceding eight goals in their first four games and winning just one of their opening seven in the league - but Bruce's side are now fulfilling that huge expectation, thanks in part to the back line.
Since that underwhelming start, Villa have conceded just 16 league goals in the 19 games Terry has been involved in. It's no coincidence that Villa's poor form around Christmas, where they went five without a win, came when Terry was missing with a broken metatarsal.
Terry has been a success, for sure, but to say he has been the sole reason for a promotion push would be unfair on Villa's top performers this season, and one in particular.
Though Villa have rotated full-backs regularly, Terry's centre-back partner James Chester has been dominant, composed and classy. Terry has been the leader and wise head, but the Welsh international has been the star, no doubt aided by the man to his left.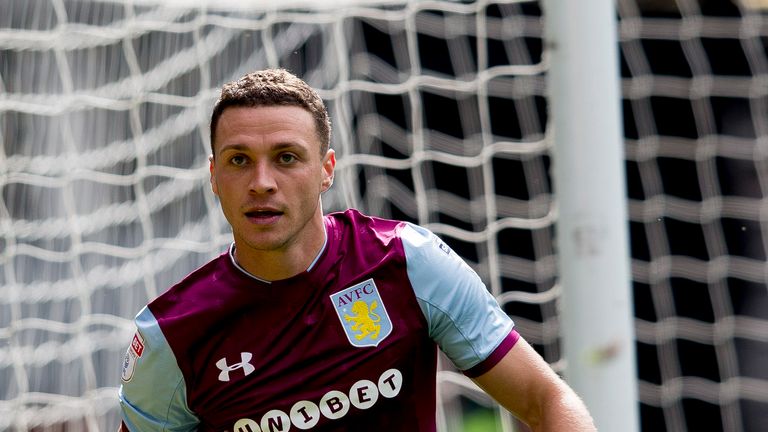 Leading from the back
Terry's arrival marked a changing of the guard in the Villa dressing room. The disruptive crowd that contributed to Villa's downfall have all-but disappeared, replaced by natural leaders in Terry, Chester, Mile Jedinak, Conor Hourihane and Glenn Whelan, who have all led club or country. Villa's players have made no secret of the fact morale has dramatically increased off the pitch.
Terry has not been faultless this season, but his career successes have made him, rightly or wrongly, immune to criticism. For a fan base often criticised for jumping on the back of players easily, that protection around Terry has worked in their favour, and has no doubt transferred to the Villa dressing room.
Bruce told Sky Sports: "We went to Colchester away on a horrible night, probably the worst of the year, but he drove to the game himself and turned up in the dressing room, even though he wasn't involved. He took the young lads and shook them by the hands to wish them luck.
"He could have sat back and not given a monkey's, but that's the reason why I brought him here, to bring that mentality. Before I got here that mentality was losing, but that won't happen on my watch. I needed somebody alongside me in the dressing room who thinks exactly the same way, and I've got that person."
Bruce added recently: "In my experience, if supporters see someone play with a pride and determination, roll their sleeves up and have a go they respond to it. If you are talented like he is supporters associate with you. They see him drill a 30-yard diagonal with his wrong foot and they think, 'Bloomin' eck'."
Bruce is right, to an extent. Terry in fact doesn't have a wrong foot, and his quality on the ball was much-needed after years of anxiety at the back.
"It's the all-round package with John - what a good captain he is," added Bruce. "We all associate him with Chelsea but he has left a mark here in the nine months he has been here."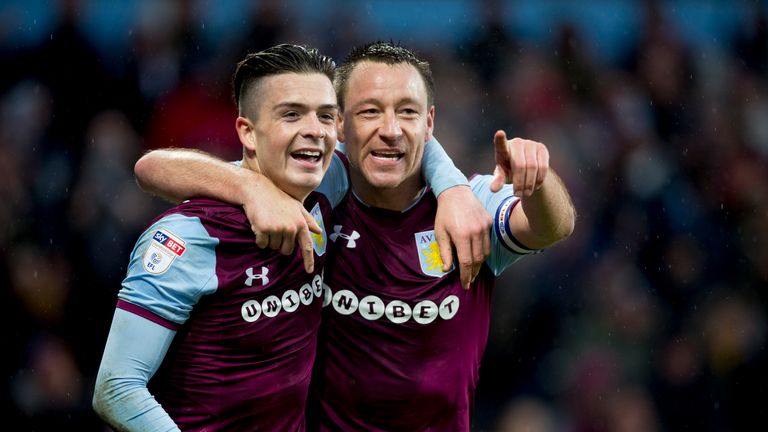 Will he stay?
Terry sang 'Stand by Me' at his initiation back in the summer, but the consensus is he won't be returning the favour if Villa are promoted to the Premier League.
Still living in Oxshott in Surrey, the Chelsea legend has not kept his relationship with his former club a secret. He's a regular at the Blues' Cobham training ground, and even received treatment at the club in December in full Chelsea training. It didn't irk Villa's fans too much; that immunity shone through again.
His latest appearance at Cobham, just last week, brought many a smile. In fact, the biggest we've seen on Antonio Conte's face for a while.
Terry snubbed interest from other Premier League clubs in the summer because of reluctance to face Chelsea, and will make a decision on his future in May.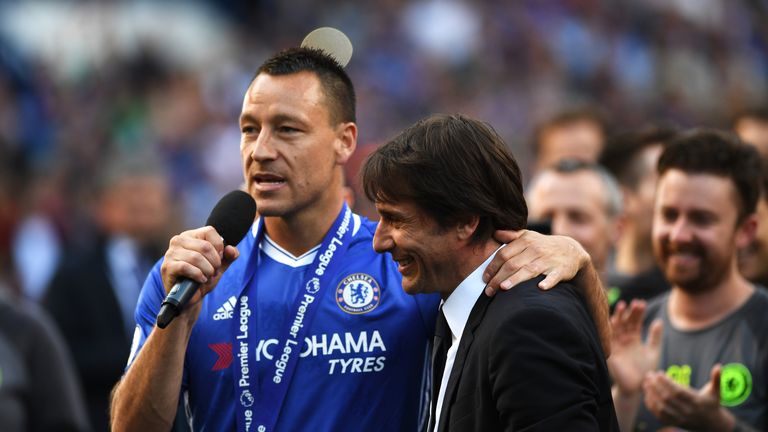 "I didn't want to play in the Prem," Terry told Sky Sports in December. "That was a big thing for me, I didn't want to play against Chelsea."
A leadership role at Chelsea could be on the cards, particularly if Conte stays, though you wouldn't put it past Terry wanting to play competitively for another year at least.
"He doesn't drink anymore," Bruce said. "He has his own dietitian and does this that and the other. It is part and parcel of why he is still playing and still has that pride. He still trains and looks after himself and that is the reason he is playing at the level he is."
Whether he stays or goes, Terry has once again proven that leaders boost morale, and morale boosts results.
Don't miss the Sky Bet Championship clash between Bolton and Aston Villa fon Saturday, live on Sky Sports Football from 5.15pm