Aston Villa's Steve Bruce says his previous play-off experience can help club back to Premier League
By Declan Olley
Last Updated: 11/05/18 11:49am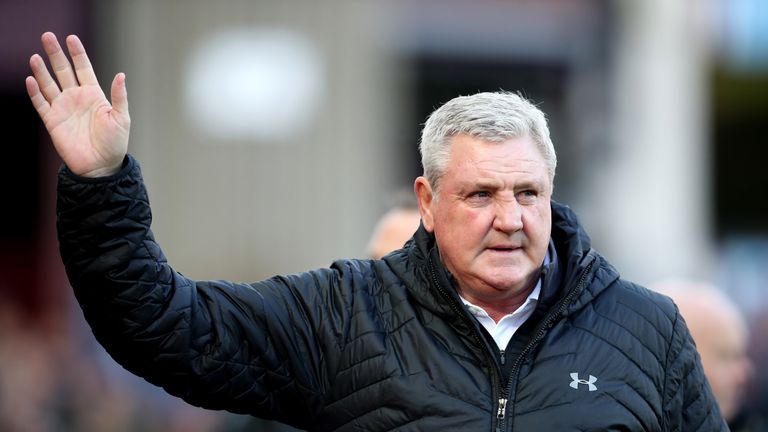 Aston Villa manager Steve Bruce feels his Championship play-off managerial experience can help the club win promotion back to the Premier League.
The Midlands club face Middlesbrough in their Championship play-off semi-final with the first leg at the Riverside on Saturday, live on Sky Sports.
Bruce has won more promotions from the Championship than any other manager and has a 100 per cent record at the Championship play-off stage having guided Birmingham and Hull through them in 2002 and 2016 respectively.
Bruce said: "I've been in this position before and been successful so the experience helps you. In both (Birmingham and Hull) they've been totally different.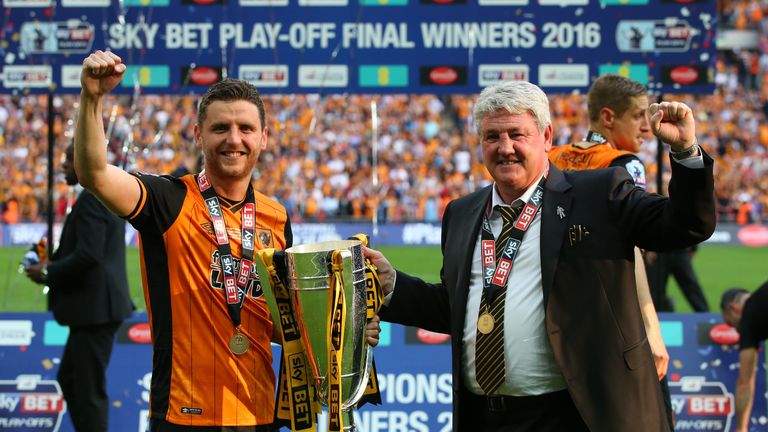 "You can't predict it but the one thing you have to be able to do is perform.
"I think we've got the right experience - we've certainly picked players who can handle playing for Aston Villa and hopefully their experience will get us over the line and where we want to be."
Fourth-place Aston Villa were unbeaten in the league against Middlesbrough this season, winning 1-0 at the Riverside in December last year.
But despite finishing seven points ahead of fifth-placed Boro, Bruce believes Tony Pulis' side were the toughest opponents they could have faced at this stage.
The 57-year-old said: "We've proved that we can go to Middlesbrough and get a result but it's going to be difficult because the four teams that are in it are big clubs.
"We've probably, I think, got the most difficult one but let's enjoy that challenge and rise to it. We know it's going to be difficult for them too."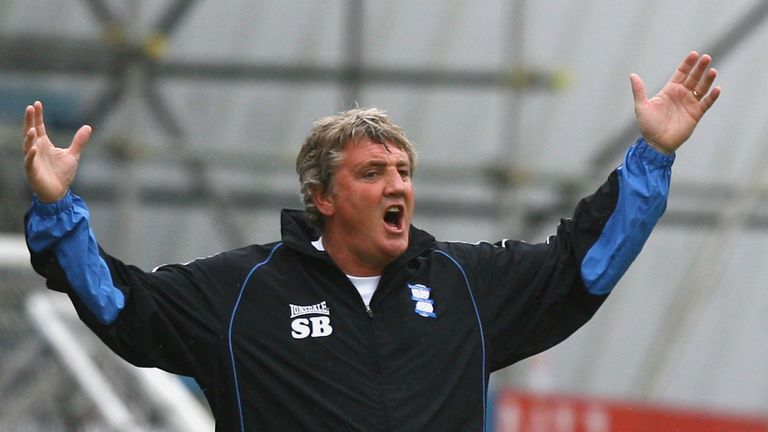 Bruce has suffered family tragedy this season after losing both parents within a few months, but he insists he has been able to focus on Villa's promotion bid.
"The personal tragedy I've had, I've had football to be a distraction," he said. "The one thing I want to do now is focus on the play-offs and focus all my attention to see how I can get the best out my team to make sure that we get there.
"I've got to forget what's happened to me personally and deal with it now.
"The issue now is to try and get the club where it wants to be, so all week my attention and focus has been putting all of my energies into helping the team get over the line."