Thierry Henry's Aston Villa link is 'huge', says striker Scott Hogan
By Danny Gallagher
Last Updated: 09/10/18 4:03pm
Aston Villa being linked with Thierry Henry as their potential next manager is "huge", believes striker Scott Hogan.
Sky sources understand current Belgium assistant Henry, who is the prime candidate to take over at Villa Park, remains undecided on his future following links with the vacant role.
John Terry is also being lined up as a possible assistant manager or first-team coach for his former club Villa, whose search to replace Steve Bruce continues.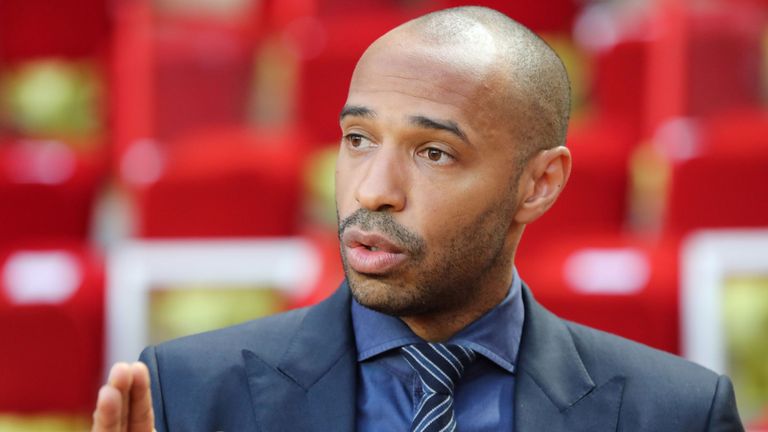 Speaking this week ahead of the Republic of Ireland's UEFA Nations League match against Denmark, Hogan gave his thoughts on the possibility of working under Henry and Terry's leadership with Villa.
"They're huge names in football but at the minute there's no one there so the lads back home, we've just got to crack on until someone gets appointed, but to be linked with those sort of people, for me personally, is huge.
"To maybe have the chance to work with Thierry Henry, who is probably the greatest Premier League striker, and obviously JT played with us last year - probably the best Premier League defender.
"Nothing's been appointed or confirmed yet but a club like Aston Villa, the size of it, these names are going to be linked to us.
"Whoever comes in will be looking forward to kicking on and picking up the season basically and trying to finish as high as we can."
It is understood the Belgian FA has not been approached, with Henry's future not mentioned when the coaching and technical staff met this week.