Striker Christian Benteke is set for showdown talks over his Aston Villa future and wants to play for a club in Europe, his agent has told Sky Sports News HQ.
Eris Kismet is hoping to meet with Villa chief executive Tom Fox and first-team manager Tim Sherwood in the next 10 days to discuss what will happen with the Belgium international this summer.
Kismet says Benteke, who has two years left to run on his Villa contract and has a £32.5million buy-out clause, wants to remain in the Premier League and play for a club in the Champions League or Europa League.
A number of clubs are understood to be interested in the player and Villa boss Sherwood, who is desperate for Benteke to stay, has previously stated the club might not have any other choice but to let him leave due to his "quite substantial" release fee.
Ahead of the Midlands club's ill-fated FA Cup final against Arsenal at the weekend, Sherwood said: "There's a buy-out clause in his contract so it will be impossible for us to stop him if he wants to go.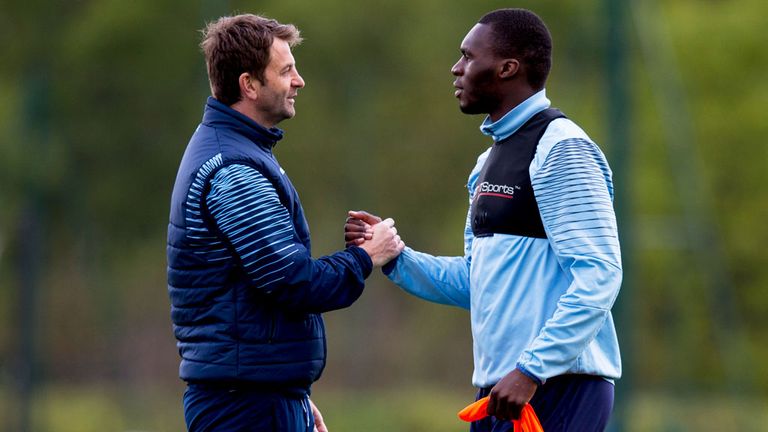 Someone's got to meet that buy-out clause and if they don't, it won't be considered because we don't want to lose him (Benteke).
"But someone's got to meet that buy-out clause and if they don't, it won't be considered because we don't want to lose him.
"He's made no indication that he wants to leave. I've not had a conversation with him. I've told you my view on it, I don't think he should be moving clubs before a European Championship."
Former Villa manager Paul Lambert, who brought Benteke to the club in 2012 from Genk for £7m, has tipped him to leave this summer.
"It looks like if he is going to go, it will be this year," Lambert said.
"I had it every year I was there that he probably wanted to go, because he was playing that well. You can't stop teams coming in with that level of money."
Lambert believes he will be good value for money and added: "He's certainly good enough. He's only 24, he's got years ahead of him. He didn't have a good game on Saturday [in the FA Cup final] but he is a top, top player."
Benteke has scored a total of 49 goals in 101 appearances for the club, notching 12 goals this season and was the subject of repeated transfer speculation last summer.