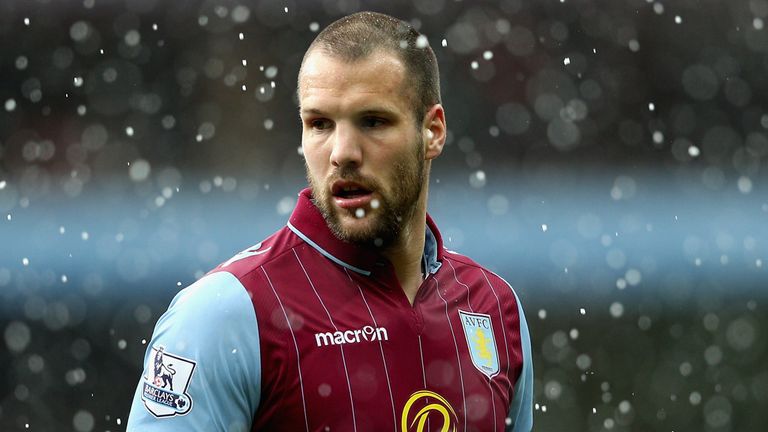 Former Aston Villa captain Ron Vlaar has confirmed he will be out of action for up to four months after having a second knee operation this year.
The 30-year-old defender, who is currently a free agent after failing to sign a new contract at Villa this summer, had surgery on the same knee in January.  
"I do not want to have a season like I endured last season," Vlaar said in a blog post. "Wherever I am, I would be unhappy if I was 'in and out' with injuries. 
"After a conversation with the surgeon, we agreed that it would be the best solution in the long term if he could operate.
"Instead of two days with crutches, there will now be a four to six week period. Instead of four weeks rehabilitation, it will now take three to four months."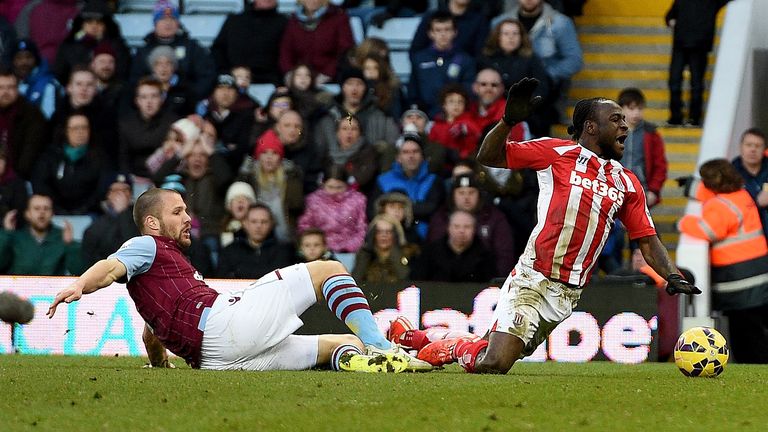 I do not want to have a season like I endured last season
Ron Vlaar (left)
Vlaar has been linked with Southampton, but his latest injury setback is likely to damage his chances of finding a new club before the start of the upcoming season. 
However, the Netherlands international is optimistic about making a full recovery, adding: "Where will this eventually bring me? At the level that suits me and I always aim for the highest goal - I'm sure I will be fine.
"I will prepare myself so I will be able to play at least five more years at the highest level and for the Netherlands national team."