Jonjo Shelvey believes that the Newcastle players have let Steve McClaren down.
McClaren was sacked by Newcastle ahead of their clash with Leicester on Monday Night Football.
Shelvey, currently captaining the club in the absence of Fabricio Coloccini, told Sky Sports News HQ ahead of the announcement that the players deserve more of the criticism.
"It's obviously a sticky situation and Steve is at the forefront of it, which he doesn't deserve to be honest. But it is what it is," said Shelvey.
"It's nice to know what Steve thinks of me, and I think a lot of him also. We've got to play for him while he's still in charge and hopefully he stays in charge.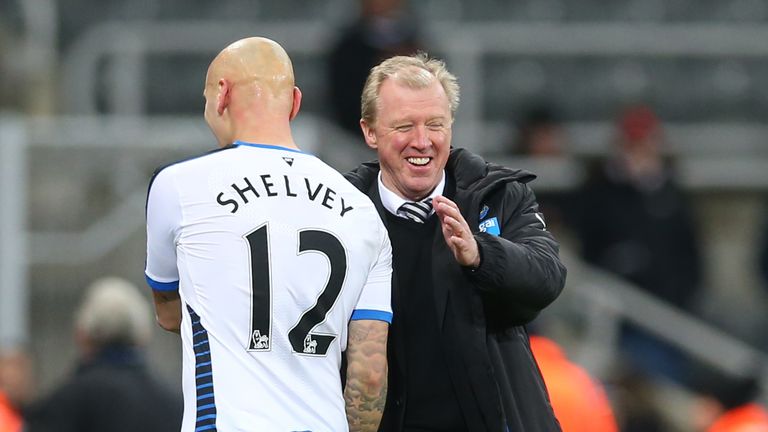 "I feel as if I've let the club down because I've had the captain's armband twice and we've lost but it's lovely to be made captain.
"The manager has shown a lot of faith in me to do that, I obviously adore him for it. It's just a shame I've not been able to pick up the wins on the road and at St James' Park but fingers crossed if I get the armband again, then the three points will come."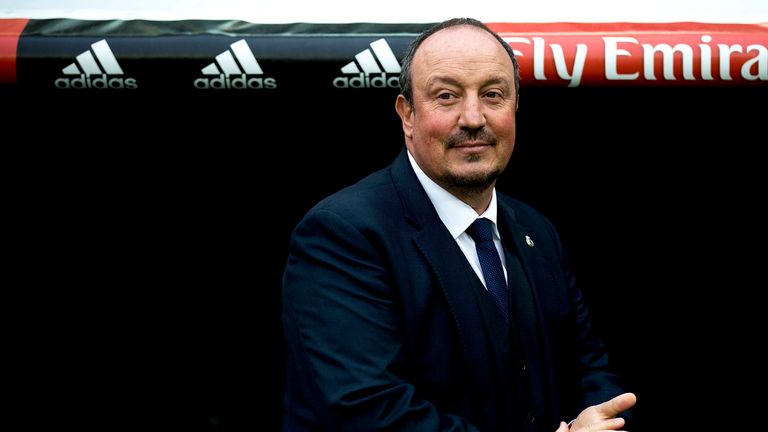 Despite the constant off-field speculation, Shelvey insists the players have no option but to keep their minds on the task ahead.
"I think you have got to keep your focus. You're getting paid loads of money to do your job," he added. "It is your job to keep yourself away from the media and the rumours. You can't listen to that because you can never believe something until it has happened.
"We've been very professional this week and we've trained really well. Training has been fun and enjoyable and we're just preparing as usual for the Leicester game."
Live Ford Monday Night Football


Newcastle fell to a 3-1 defeat against Bournemouth on Saturday afternoon, with the full time whistle seeing boos ring out around St James' Park, but Shelvey says the players are ready to face the fans' criticism. 
"There are two types of players," he added. "You either come to the front of it or you go and hide but I think the way I am, I come to the front of it and just try and embrace it.
"We want to try and prove to everyone that we're not people that want to hide. I think the players have let the club down. I don't feel like the manager has, I feel like it's the players."