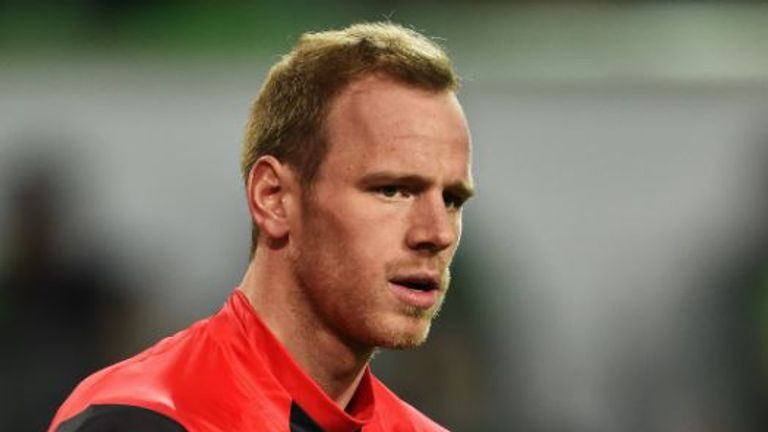 Newcastle boss Rafael Benitez has told keeper Matz Sels to ignore the social media trolls who abused him after Saturday's Sky Bet Championship draw at Aston Villa.
The Spaniard declined to reveal whether or not he will persist with £4.5million summer signing Sels for Wednesday night's showdown with Norwich after a difficult start to his career on Tyneside, which saw him delete his Twitter account amid a tide of criticism following the game at Villa Park.
However, he advised the 24-year-old Belgian to concentrate on improving his game on the training pitch rather than listen to his critics.
Benitez said: "It's better to ignore that and concentrate on your football - that is what you can improve. Ignore that, listen to your goalkeeping coach and that's how you can improve and make yourself better."
Asked how Sels was after a bruising experience, Benitez replied: "He was fine. They are professionals and they have to deal with this kind of situation.
"He has done well in some games. In other games - like me, like anyone - you make mistakes. He is a young lad and he has come from another country. We know how hard it can be to settle down, but he just needs to keep working hard and trying to improve his game."
Norwich will arrive at St James' Park on the back of four successive league wins which left them at the top of the table after the weekend's fixtures.
A return of just one point from the last six on offer means the Magpies are four adrift of the Canaries, although Benitez insists the season is still young.
He said: "If you start in the Premier League, you have 38 games to play - now in the Championship, we have 37 games, so there are a lot of games still to play. We just have to concentrate and do our jobs properly."
Norwich defender Martin Olsson, who scored his side's opener in a 3-1 victory over Burton at the weekend, is confident they can get the better of Newcastle.
He told a press conference: "It's a long season, which we're prepared for, so we'll take things one game at a time. Our focus is on Newcastle. They have Premier League quality, but we want three points.
"It's going to be a big game. You want to play in the matches when there is pressure on. We're aggressive and hungry for those points.
"We know if we work hard, we can get the win. I think we've got a big chance."