Rafa Benitez declared himself "proud" of his Newcastle team for coming through "adversity" to return to the Premier League at the first time of asking.
Newcastle secured promotion to the top flight with a 4-1 win over 10-man Preston at St James' Park on Monday.
"From the beginning of the season we worked so hard," Benitez told Sky Sports. "And it's so difficult when you are in the Premier League and go down and have to rebuild the team. I am really proud.
"Everybody was saying we had to win the division easily, but you have seen teams with experience in this competition. We had to fight, play very good football sometimes, not so good at other times, but in the end we won and we go up.
"It's really deserving for the players, because they were fantastic, they worked so hard, even in adversity. I'm really pleased for everyone. I have to congratulate my staff, the fans, the city, all the people involved, it's been a long season."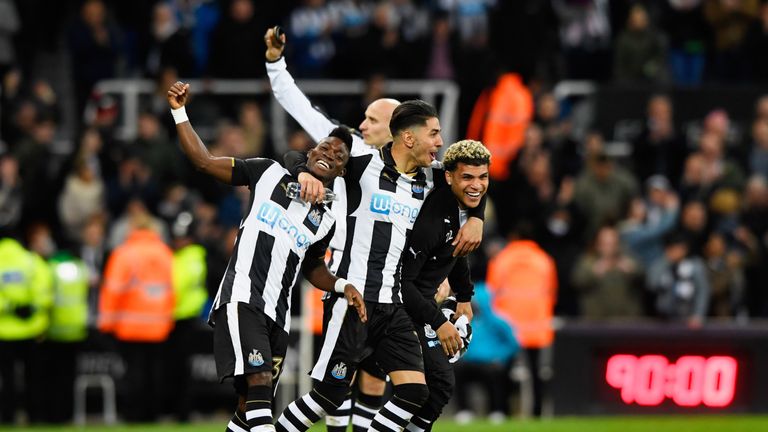 Newcastle were favourites to win the Championship after being relegated from the Premier League last season.
While the title looks unlikely - they trail Brighton by four points with two games remaining - they have at least secured an immediate return to the top flight.


"It doesn't matter how," said Benitez. "From the last day of last season against Tottenham I wanted to show my loyalty to the fans and everybody here and try to rebuild a team with the motivation and idea to go up at the first time.
"It's not easy but it's hard work and we did really well."
Asked about his future at St James' Park, Benitez added: "We have to analyse a lot of things but I am really pleased here, hopefully we can do what we have to do to be stronger in the Premier League."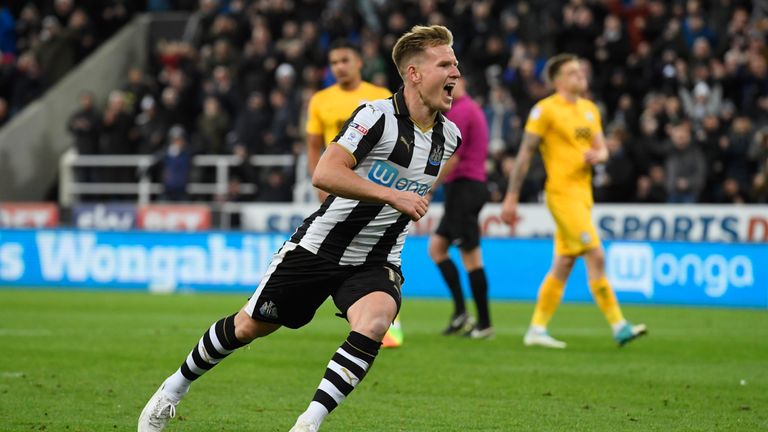 Newcastle's final two matches see them travel to Cardiff on Friday, live on Sky Sports, before hosting Barnsley.
Brighton are at home to Bristol City on Saturday, also live on Sky Sports, and then finish at Aston Villa.