Newcastle takeover has potential to take club to Man Utd stature, says Sir John Hall
Last Updated: 18/10/17 3:16pm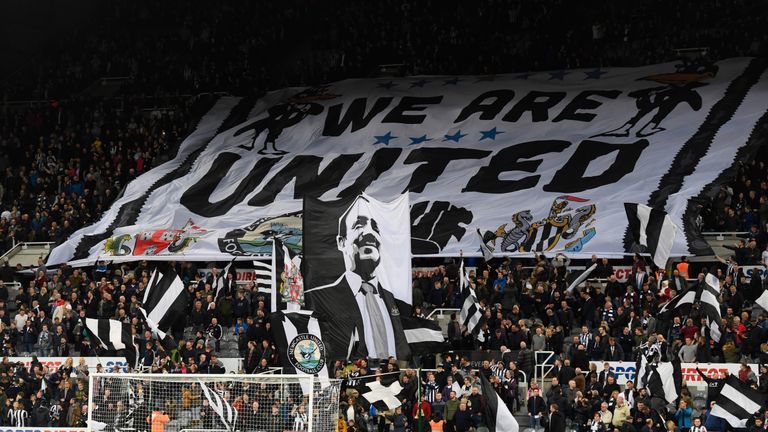 Sir John Hall has urged investors to capitalise on Mike Ashley's asking price for Newcastle and take the club to the stature of Manchester United.
Ashley, who paid around £134m for 100 per cent of the club in 2007, has officially announced his intention to sell Newcastle and his lawyer has confirmed that he is keen to conclude a sale before Christmas.
Sports Direct founder Ashley told Sky Sports in August that he was unable to compete with owners at the likes of Manchester City.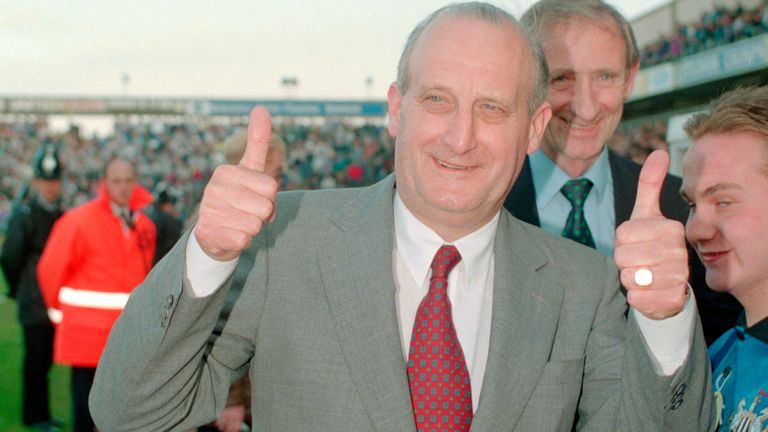 Former Newcastle owner Hall, who sold his stake to Ashley in 2007, believes incoming owners are likely to "only be in it for the money", but the 84-year-old explained why investment in the club could be lucrative for any wealthy business people.
"Manchester United are now worth more than a billion and the rest of the top five or six must be worth £600m to a billion," Hall told The Sun. "Newcastle have the potential to move up to that level.
"Instead of buying one of the very top clubs, you could buy Newcastle for the £350m asking price, invest another £350m, then build the club up.
"But you have to stay with it because it will take a good few years to compete with the top clubs. You are talking about a five-year period."
Andrew Henderson of Dentons, who is the lawyer for Ashley's company St James' Holdings, told Sky Sports News it would be "business as usual" if no sale had been completed by January and that would include backing Rafael Benitez in the winter transfer window.
He also maintained that Ashley will only sell Newcastle to any interested parties who are capable of taking the club forward.