Rafa Benitez calls Newcastle's draw with Bournemouth 'a pity' after first-half performance
Last Updated: 24/02/18 6:58pm
Rafa Benitez has called Newcastle's 2-2 draw at Bournemouth "a pity" after a fine first-half performance saw them lead 2-0 at half-time.
Dwight Gayle scored twice in the opening 45 minutes to give the Magpies a deserved lead, but the Cherries scored two goals in the final 10 minutes to nab a point.
Following the game, Benitez rued the chances Newcastle missed to add a third goal in the second half, and pointed to a possible lack of confidence late on after missing some good opportunities.
"I think it's a pity because the team was doing well and had chances to score the third goal but that is football and the Premier League," he told Sky Sports.
"We were really pleased with the first half and even at the start of the second half, but when we conceded the goal, we lost the composure and control.
"Maybe because we missed a clear chance just before the goal, so both of those together make us lack confidence in those minutes. Both things together against a team who is pushing so at the end, you need experience to manage these situations.
"In the end, I think we had a bit of bad luck because there were too many bodies and the player was free in the box. But they were pushing and pushing and these things can happen."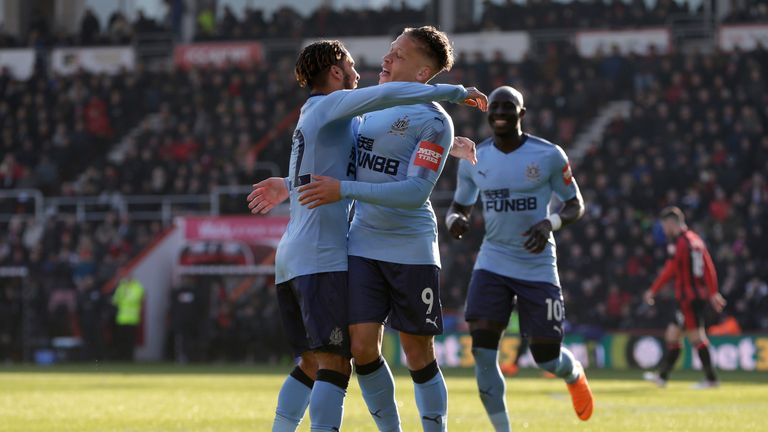 Newcastle have slipped down two places to 15th after results elsewhere on Saturday, but are unbeaten in their last four Premier League outings.
When asked if the Magpies can now start looking up the table rather than down, Benitez said: "Yes, but there is still a feeling that we have lost points today."