Newcastle United keep away fans in St James' Park Leazes End
By Keith Downie, SSN reporter
Last Updated: 08/03/18 10:30am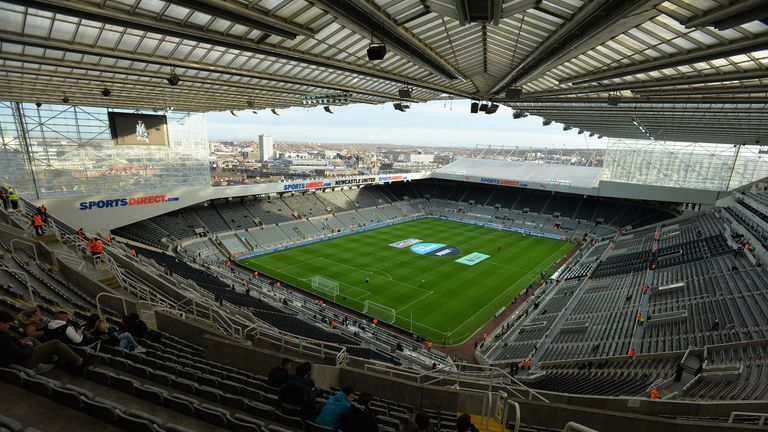 Newcastle United will not move away fans regardless of what division they are in next season.
The away supporters are set to stay in the upper tier of St James' Park Leazes End next season.
Newcastle were granted a special dispensation to be excluded from a Premier League rule stating visiting fans must be housed at pitchside level to protect atmospheres in the top tier in their first season after promotion from the Championship.
The exemption was initially for one season only, but Sky Sports News understands it will now extend into a second and the ruling is unlikely to be challenged on safety grounds.
It means home fans in the Leazes End, who will be asked to renew their season tickets in the coming weeks, will not face the prospect of being relocated.
The window to get an appropriate safety certificate for next season has elapsed.
Newcastle sit two points above the relegation zone and will face Southampton on Saturday at St James' Park.