Rafa Benitez seeks clarifications from Newcastle United hierarchy over club's ambitions
Last Updated: 07/05/18 7:59am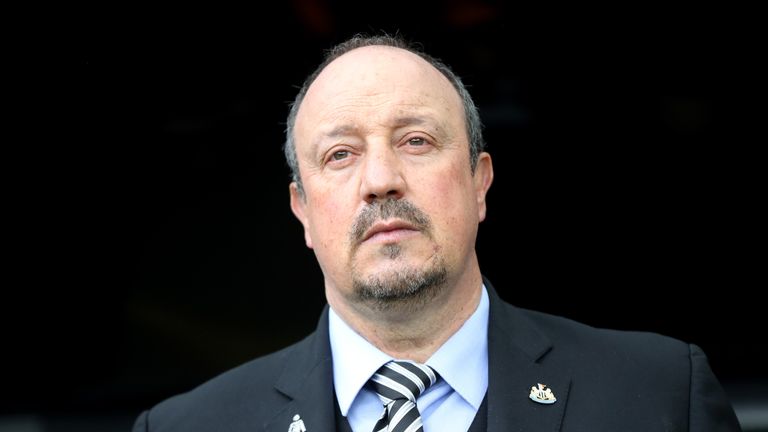 Rafa Benitez wants the Newcastle United hierarchy to "clarify" their ambitions as the Spaniard's contract talks rumble on at St James' Park.
The Newcastle manager has a year left on his current deal, but admitted last week that discussions over an extension were proving "tricky".
The club have secured their Premier League status for next season, though a 2-1 loss to Watford on the weekend was their third defeat in a row.
Asked what Newcastle must do to be more successful going forward, Benitez replied: "To do the right things, as I have said many times before.
"That means to clarify our ambitions going forward. I have to say what I have to say, and that is very clear. Everybody, and all the fans, they have the same feeling as me. So it is something we need to clarify."
Benitez took charge at Newcastle in March 2016, and after suffering relegation from the Premier League months later, the 58-year-old penned a three-year deal as he looked to seal an immediate return to the top tier.
The club did so with relative ease, winning last season's Sky Bet Championship title with 95 points, one clear of Brighton.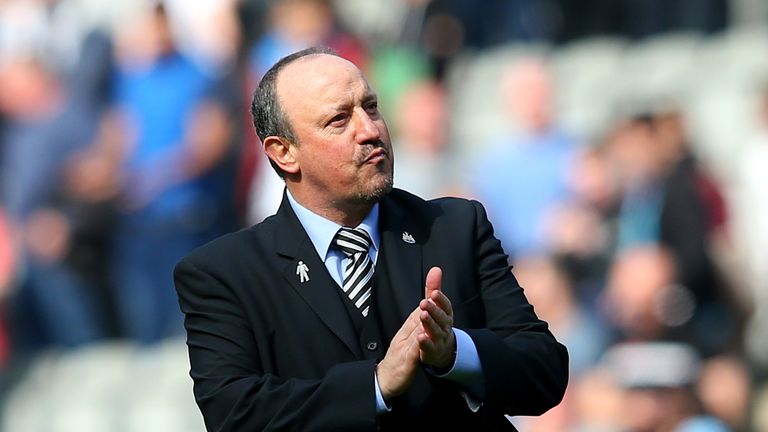 The task then turned to keeping Newcastle up in the Premier League, and their safety was all-but confirmed when moving onto 41 points with a 2-1 victory over Arsenal last month.
Benitez referenced these tests when discussing his ambitions, and hinted he would like to start challenging for trophies.
"I've had three challenges since I came here. We tried to keep the team in the Premier League, we couldn't do it," Benitez added.
"The second one was to go up in the first attempt in the Championship, and we did it, and the third to stay up, and we did it. I'm quite happy overall with the challenges, but still I'd like to compete for something."