Sean Longstaff underlined his emergence at Newcastle with his first ever Premier League goal in the win over Burnley on Tuesday and manager Rafa Benitez is now tipping him for England honours. Adam Bate caught up with Gary Bowyer, the man who gave Longstaff his debut in English football, to find out more about this exciting young talent.
After seeing their team start the season with five consecutive defeats at St James' Park, Newcastle supporters have now been treated to four Premier League wins in a row on home turf. It is no coincidence that the team's turnaround in form has come about following the emergence of Sean Longstaff. The 21-year-old midfielder has been a revelation.
It has not been a straightforward start. Longstaff made his full Premier League debut against Chelsea at Stamford Bridge and has since faced Manchester City as well as Tottenham. But he has faced up to the challenge with gusto, setting the tone by outrunning every other player on the pitch in each of his first five Premier League starts.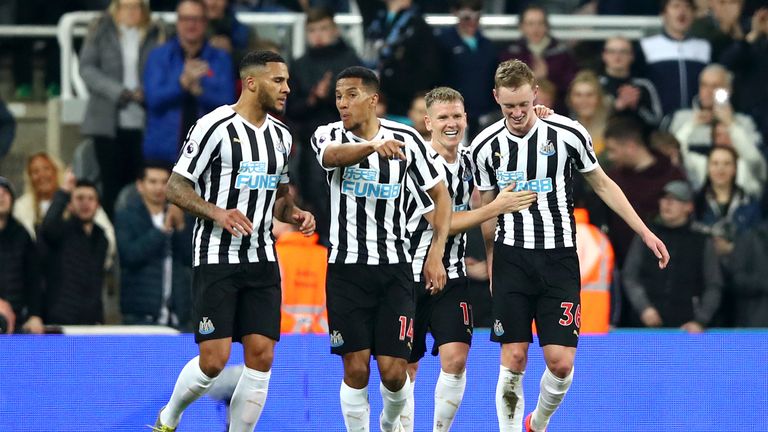 That energy and appetite was desperately needed in this Newcastle team but there is so much more to Longstaff's game than that. There have even been comparisons with Michael Carrick. "I can see that," said Rafa Benitez, "but at this stage Sean has more mobility and plenty of stamina. Certainly he has the technique and can use both feet well."
Although he had gone close with a 25-yarder against Huddersfield, the one thing that had been missing so far was a goal, but that changed on Tuesday as he drilled in Newcastle's second in the 2-0 win over Burnley. It was only a matter of time, as former Blackpool manager Gary Bowyer can attest. Longstaff scored nine goals on loan for the club last season.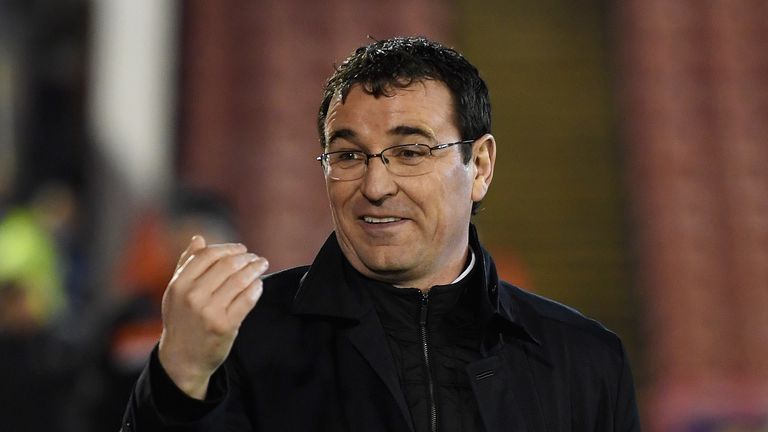 It was his goal return from midfield that was outstanding. He had this unbelievable knack for shooting.
"He did brilliantly for us," Bowyer tells Sky Sports. "It is fantastic when you see people who you have worked with kick on and achieve the success that he is achieving right now. I have watched quite a few of his Premier League games this season and the pleasing thing for both Sean and the Newcastle supporters is that there is so much more to come from him.
"He has a fantastic engine and great fitness levels but it was his goal return from midfield that was outstanding. He had this unbelievable knack for shooting and being successful at it so we encouraged it. He can score from long range. Most of his goals came from distance. He is up against a higher calibre of goalkeeper now but he still has that ability.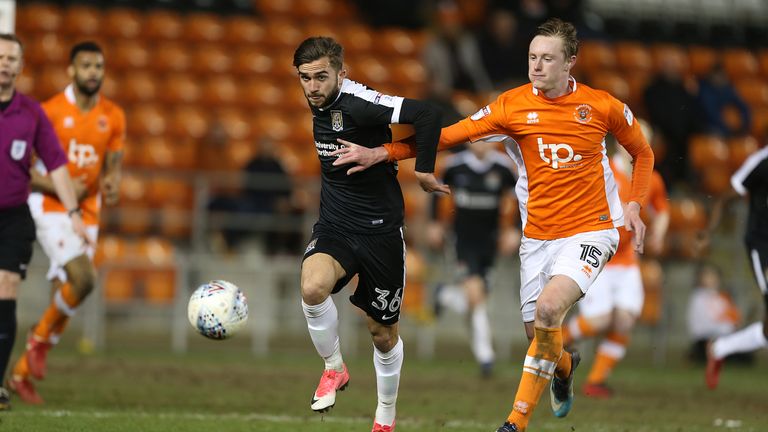 "He had a fabulous season and I think that as a result of that there were lots of clubs interested in taking him on loan again this season. You have to say that it has been a shrewd bit of business by Rafa Benitez to keep him in the fold and training with them just waiting for his opportunity. When that opportunity has come along he has just grabbed it."
Benitez confirmed that there were enquiries in January too but Longstaff is here to stay now. As well as the performances, it's his attitude that has impressed the Newcastle boss. Perhaps that's no surprise given that Longstaff's father played ice hockey for Great Britain, his mother was a netball player and his uncle is former Newcastle winger Alan Thompson.
Bowyer's achievement
Since departing Blackpool, Gary Bowyer has completed his Master of Sport Directorship at Manchester Metropolitan University, earning a distinction.
"There is no way Sean will be allowed to get carried away with himself," says Bowyer. "But that inner drive to get better is there. He was living away from home and learning a hell of a lot about himself in terms of how he coped, but mentally he is tough and he's very level-headed. When you speak to him one-on-one, his knowledge of the game is good too.
"He is always looking to improve. After each game we would always sit down on a Monday or a Tuesday and go through his individual clips, looking at what he did well and things he could improve on. He was forever tapping into the knowledge of Jimmy Ryan and Jay Spearing who played in his position as well. That's fantastic for someone of his age."


It's why there is every reason to expect Longstaff to get better in the coming weeks, months and years. "He will only improve while he is at Newcastle," adds Bowyer. "There will be a time no doubt when he might need a little breather but his level of performance at the moment is keeping him in the team. That's what he needs to continue to do."
It has not been an easy season for the long-suffering Newcastle fans but the club record signing of Miguel Almiron has put a spring in supporters' steps again as they head to St James' Park. Longstaff didn't cost a penny but he too looks invaluable to Benitez now. Newcastle have found one. Expect that Premier League goal to be the first of many.