Mathieu Debuchy plans to address his Newcastle United future after the World Cup as he admits to missing UEFA Champions League football.
The France international graced European football's premier club competition during his days at Lille, having helped them to the Ligue 1 title in 2011.
A move to England followed in January 2013, with Debuchy joining the growing ranks of French talent at St James' Park.
The 28-year-old has been a consistent performer for an inconsistent Newcastle side and is currently chasing down global glory with his countrymen in Brazil.
Speculation is mounting that he could be on the move once his efforts in South America come to a close, with Paris Saint-Germain among those said to be keen, and Debuchy has hinted that he may be willing to consider a switch.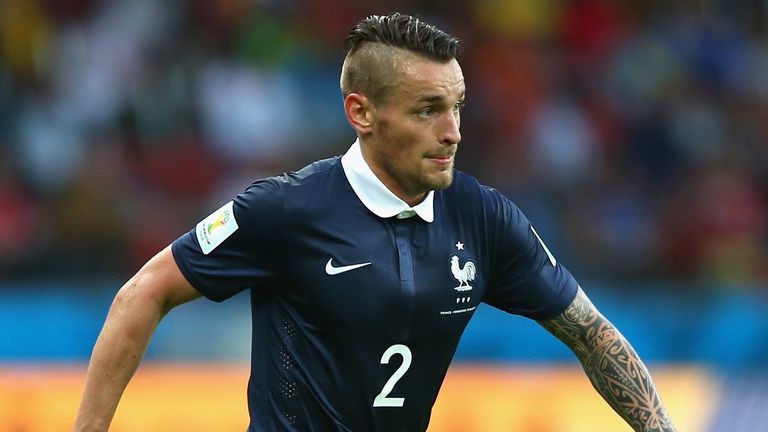 It's great to play in this French team, as we've taken a huge step forward. The thing I love is our attacking play, it's great to be a part of it.
He said in the Evening Chronicle: "Personally, it's a great adventure. I have discovered English charm, which is very hard, Newcastle and their extraordinary fans.
"It's really incredible to play in that atmosphere.
"Having said that, I miss European football and the Champions League in particular.
"For the moment, I'm concentrating on the World Cup. We'll see about the rest afterwards."
For now, Debuchy's focus is locked on keeping himself ahead of Manchester City new boy Bacary Sagna in France coach Didier Deschamps' plans.
Ahead of a meeting with Ecuador on Wednesday, which has France looking to make it three wins from three in Group E, he added: "I want to play against Ecuador, but it could be a good chance to get others involved. It's up to the coach to decide.
"The guys that haven't played so far want to play in this game, we're all competitive. I don't count myself as a starter in this side, I take it one match at a time.
"It's great to play in this French team, as we've taken a huge step forward. The thing I love is our attacking play, it's great to be a part of it."