Everton boss Roberto Martinez felt 'heartbroken' after Man City semi-final defeat
By Lewis Jones
Last Updated: 28/01/16 10:21am
Roberto Martinez was left "heartbroken" after Manchester City's equalising goal against Everton in the Capital One Cup semi-final was allowed to stand by officials.
Manchester City will play Liverpool in the final after they beat Everton 3-1 (4-3 on aggregate). 
Holding a 2-1 advantage from the first-leg, Everton took an early lead through Ross Barkley but goals from Fernandinho, substitute Kevin de Bruyne and Aguero ensured City's progression.
De Bruyne's goal was a key and controversial moment in the game as Raheem Sterling seemed to run the ball out of play as he crossed for De Bruyne to score. 
Replays showed the ball did cross the dead-ball line when Sterling crossed, but Everton's protests were in vain.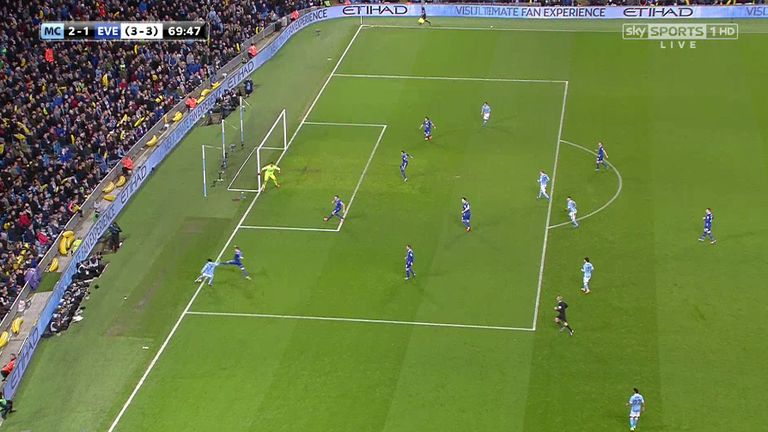 "Goals are big calls - and the second goal is heartbreaking," said Martinez. 
"When you watch the replay it's incredible that you don't get that decision right. You can go into many aspects of the performance but goals today were going to be very important.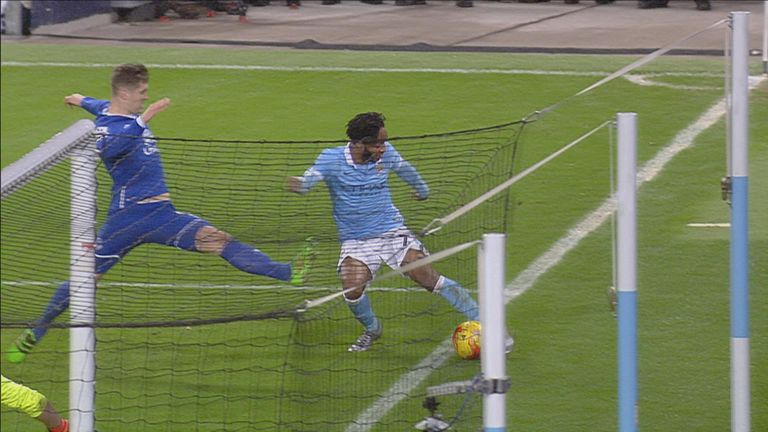 "We wanted to score the away goal - we did that. The attitude and know-how to get into a cup final was there. It's impossible to describe how you feel when you see a decision - once more - that is so clear and so big in how the game was developing. It's heartbreaking. Anyone in the stadium wouldn't disagree that that goal was the major, major, change in the tie.
"It doesn't leave me with any doubt, the ball is clearly out. It's not one of those decisions where it's the judgement of the referee - it's clear out of play and City should have never been allowed to carry on and end up in the back of the net." 
Everton's only realistic target of success this season now is the FA Cup - where they face Carlisle United in the fourth round on Sunday.
Despite being five games without a win in the Premier League and lumbering in 12th place in the table, Martinez remains upbeat about the possibility of  achieving something 'special' this season.
"When you look at the two games with had with Manchester City - we played eye-to-eye and we got very close to getting to a really high level. We should take this as a real inspiration to achieve something special this season because the players don't deserve to get another huge call against us.
"I will never blame a referee for achieving or not achieving but that call cost us a goal and in this sort of tie it was essential to progress."