Manchester City defender Gael Clichy has revealed new manager Pep Guardiola has enforced a strict dietary regime at the club.
Guardiola has been quick to impose discipline as he seeks to make sure his players are fit for the new season.
Clichy has been impressed with the 45-year-old's contribution at City so far, claiming any players who do not shape up will find themselves in trouble.
"If your weight is too high, you're not training with the team," Clichy said.
'You hear it a lot but, for my part, it's the first time any manager has really done it. And we have a few players who are not training with the team yet.
"You have to know that if your weight is 60 kilos and you are on 70 kilos, then you cannot play football.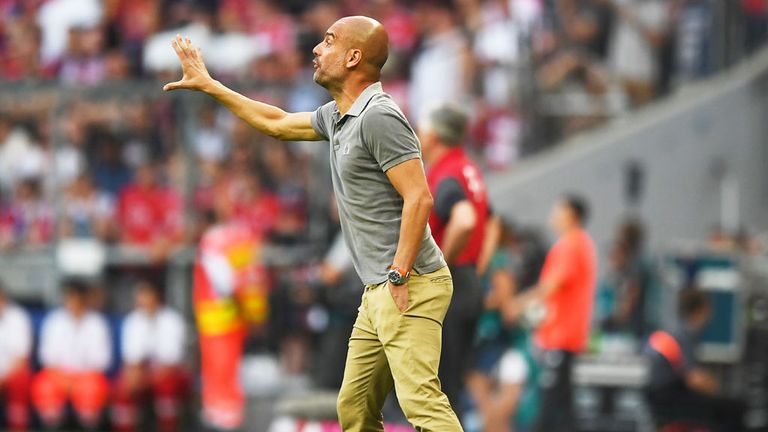 "He cut out some juice and, of course, pizza and all the heavy food is not allowed.
"Some people think that's normal but, in truth, it's not always like this. I know because I've been playing football for a long time. It's really refreshing and very exciting."
Live International Champions Cup Football


Clichy believes City's attackers will enjoy the forthcoming campaign as Guardiola's fluent style, which is built around a mobile midfield, should help create many chances.
"He said if he could play 11 midfielders, he would play them," Clichy said. "So I guess for a midfielder it's unbelievable.
"And the strikers are going to score a lot of goals because we are going to create chances."
City, who kick off their Premier League campaign on August 13 with a home match against Sunderland, are currently in China, where they play Borussia Dortmund on Thursday.