Sergio Aguero must continue hard work to help Manchester City, says Pep Guardiola
By Mark Crellin
Last Updated: 22/08/16 7:33pm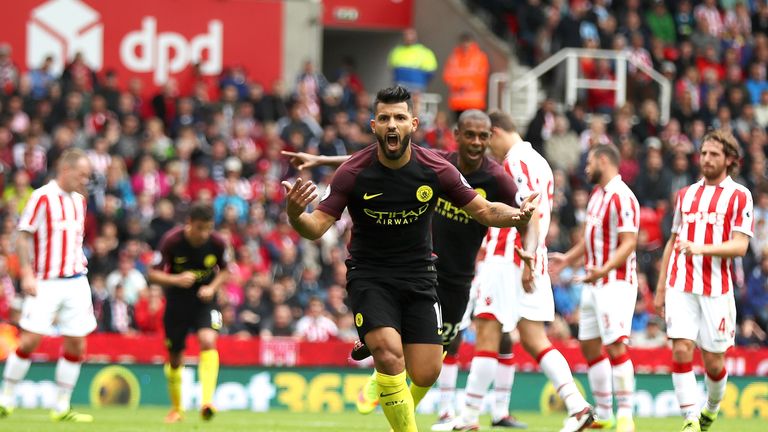 Manchester City manager Pep Guardiola says key striker Sergio Aguero needs to keep up his good work as the first line of defence.
Reliably prolific, Aguero has scored six goals this season already, notching twice during Saturday's 4-1 victory at Stoke.
Guardiola is also happy, however, with the way Aguero is pressurising defenders and says the Argentinian must not disappear when City are without possession.
"He knows we are here to help him create as many chances as possible and more chances to score goals," said Guardola. "It's not enough to receive the ball from his team-mates, he has to help us in the first pressure and run a lot and help us a lot with movement.
"Until now he's doing it and, when that happens, you are involved in defensive tasks and the offensive. Football is a connection between what you have with the ball and without the ball.
"In the Sunderland game and the last two games he did it and we can't forget you need more training sessions."
Kelechi Iheanacho impressed off the bench at Stoke, skilfully creating a goal for Nolito, and Guardiola says the 19-year-old is a key member of his squad.
"He is always ready," said Guardiola. 'We will need him. Sergio can't play all season and Kelli is going to play.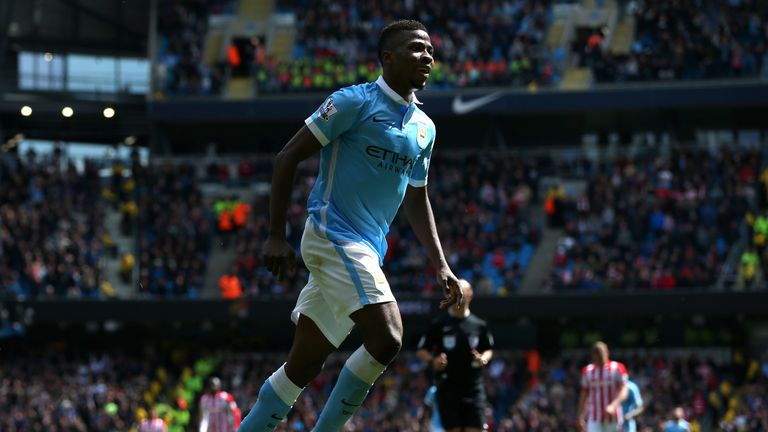 "He kept the ball and made some very nice assists. We can't achieve anything with just 11 or 12 players. We need everybody and I hope they realise that.
"Of course I have to decide and there are moments during the season where players are down and when that happens they will sit down beside me and we will play the players in better condition."